'Our government's claim that there are no undetected cases of infection that happened within our bustling cities because of exposure to infected international travellers are not credible,' notes Rahul Jacob.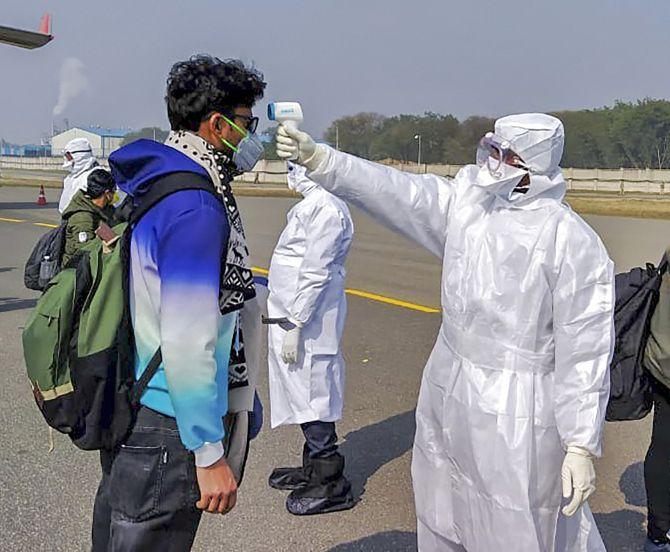 Just as global concern about India's abysmally low levels of testing in the face of the COVID-19 epidemic is mounting along comes news in this country of paradoxes and contradictions that one of the most convenient hand-held devices to test whether a person is infected has been developed in India.
MolBio Diagnostics, a Bengaluru-based biotech firm, has developed one that 'can be used at the airport, in villages, or any other public place to give results within an hour', according to a report in The Ken.
Better still, it costs just Rs 1,500, less than a third of the government's administered test.
In Senegal, the Pasteur Institute has combined experience from developing yellow fever vaccines with instant pregnancy home test kits to prototype an even easier test for $1, but that is still three months away from being ready by which time, this epidemic may have overwhelmed intensive care units in Europe, the US and Australia.
MolBio already uses a variation to test for tuberculosis in Andhra Pradesh.
Xcyton can go beyond a positive/negative result on the SARS-CoV-2 virus and identify what kind of virus it is.
In both cases, the companies -- and India -- would be helped by faster approvals of testing equipment by government agencies and a ramping up of the production of reagents required for the tests, which are currently imported.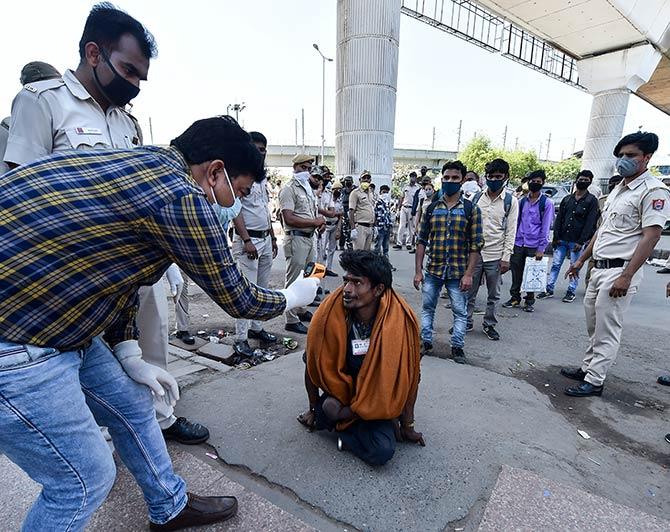 It is rare today to have something approaching unanimity on any subject.
Everyone from Biocon's Kiran Mazumdar-Shaw to Ramanan Laxminarayan, who heads the Center for Disease Dynamics, Economics & Policy in Washington DC, to the executive director of Narayana Health were calling for much higher levels of testing in India.
The bar chart of testing per million of population globally shows India (and Pakistan) at the bottom; India's rate of testing is so tiny (roughly 10 per million) that our ratios do not even merit a bar.
Mazumdar-Shaw sensibly suggested IT giants could fund testing of their own quarantined employees, for a start.
The rare exception is the head of the Indian Council of Medical Research, who has said that the World Health Organization's worried assessment that countries need to test much more widely is 'premature'.
Gautam Menon, an expert at Ashoka University, told me, "We are not doing enough testing to pick up community cases. The government seems to be steadfastly sticking to its stand that there are no cases in the community. This worries me."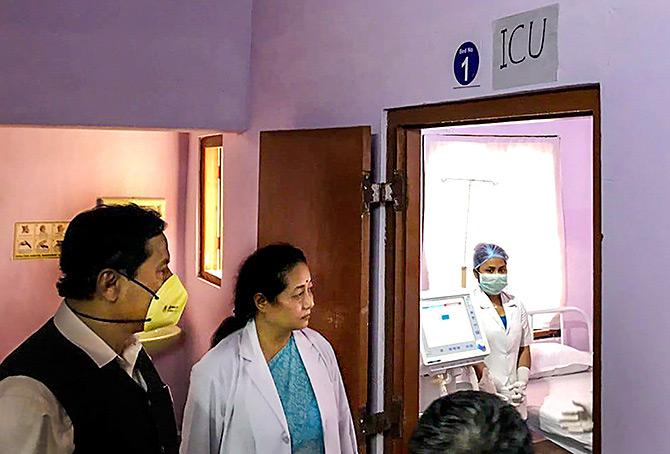 It should worry us all.
India's estimate of COVID-19 cases and our government's claim that there are no undetected cases of infection that happened within our bustling cities because of exposure to infected international travellers are not credible.
People infect people for days before symptoms are visible.
The government's implausible argument means, in effect, that India has been able to trace and quarantine every person international travellers who tested positive for COVID-19 came into contact with after touching down in India.
Indeed, without more testing and quick results, many more people will be tempted to lie to hospitals and government officials to evade quarantine, thus putting medical personnel at greater risk.
In Kerala alone, the admirable monitoring of about 30 cases has required isolating 31,000 people, mostly at home.
Even with the Kerala chief minister and its health minister heroically leading from the front, Kerala's robust health system is under strain.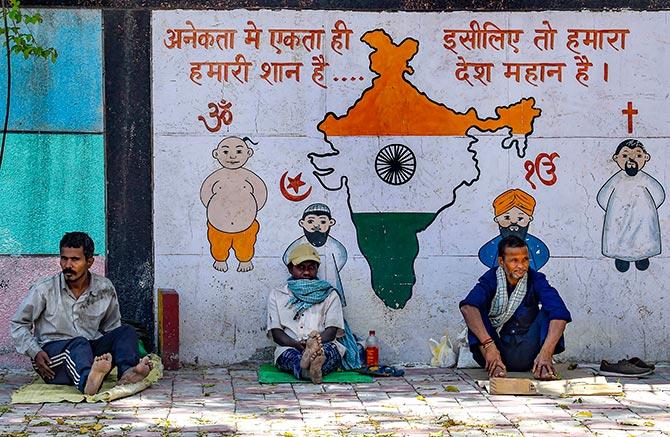 The other reason India needs more testing is that it is pretty much incapable of social distancing for both economic and sociological reasons.
As Dr Laxminarayan said in an interview with The Wire, work from home and social distancing are a luxury for India's poor who use crowded public transport and live in slums and one-room tenements.
Meanwhile, those who can afford to stay home are unable to resist the temptation to visit family and socialise -- on the assumption perhaps that epidemics befall other people.
The Kerala family of three that had returned from Italy and gotten past airport controls had contact with 1,000 people in places ranging from a jewellery store to a post office and a church in just a few days.
As Adam Kucharski, a professor at London School of Hygiene and Tropical Medicine and author of the very readable book The Rules of Contagion, said recently, 'You might be younger but you are often one step away from someone who will be hit very hard by this.'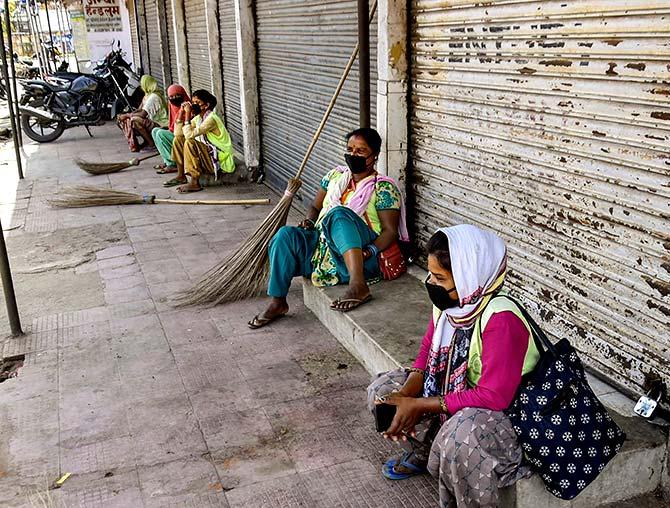 I broke out of my own erratic social distancing routines to visit Bangalore Baptist Hospital's end-of-life care team for about an hour.
Watching a short video of its doctors visiting penniless cancer patients, who had hitherto been dying mostly unattended in villages near Bengaluru, moved me to tears.
The heroism of the hospital's care-givers was humbling and understated, but even here there was concern at India's hospitals being overwhelmed if the pandemic were to spread as rapidly as in Europe, the US and Australia.
The Modi government should honour medical professionals across India by approving and funding much more testing.
Few decisions in government could be so straightforward.