'We have a generation of youth in our country with fire in their bellies and the 'tamanna' to emulate the Indian soldier.'
'Such is the image that has been created by our soldiers over time.'
'The proposal for civilians entering the military fray for a short stint must be considered favourably keeping the national interests foremost,' says Air Commodore Nitin Sathe (retd).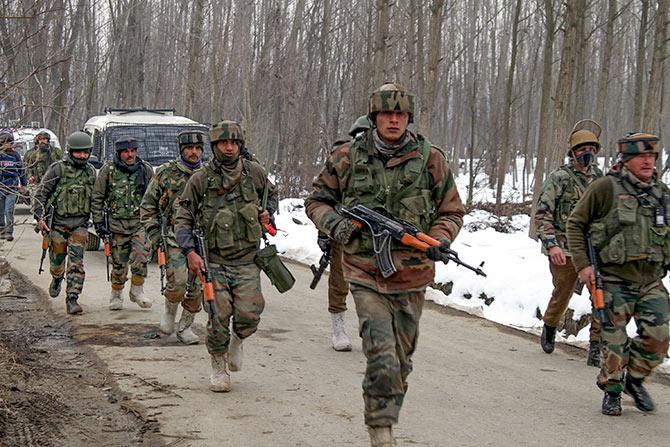 Dear CDS*,
Allow me to connect with you directly and give an opinion on the rather surprising and refreshing news emanating from your stables on Wednesday.
I believe you are 'mulling' over the idea of getting civilians into the Armed Forces (or is it the Army only?).
Having seen selection, induction training and middle level training in the armed forces very closely over the past 36 years, I believe this 'fresh' veteran has a few 'fresh' views on this rather 'fresh' topic we have got to discuss in the times of the virus.
Firstly, you would remember how difficult it was until a few years ago, about sending men and officers of one service to work in another.
Thankfully, we broke out of those shackles and have now reached a stage where we think of Tri-Services integrated command structures, which are on the anvil today.
Getting civilians to work under our camouflaged umbrella would contribute to nation building in a completely different manner.
We would infuse military ethos into the civilian blood and this would create a pool of military thinking and acting individuals/leaders across the entire spectrum of businesses that add to the growth of this nation's soft and hard power.
Compulsory conscription has been the norm in some Western nations and I suggest we carry out a deep study into the good, bad and the ugly learnt from this arrangement in those countries.
I am sure you would have received staff inputs of the same, but I suggest that we look at all aspects minutely before we start the pilot project of infusing the 1,000 odd civilians into our work matrix.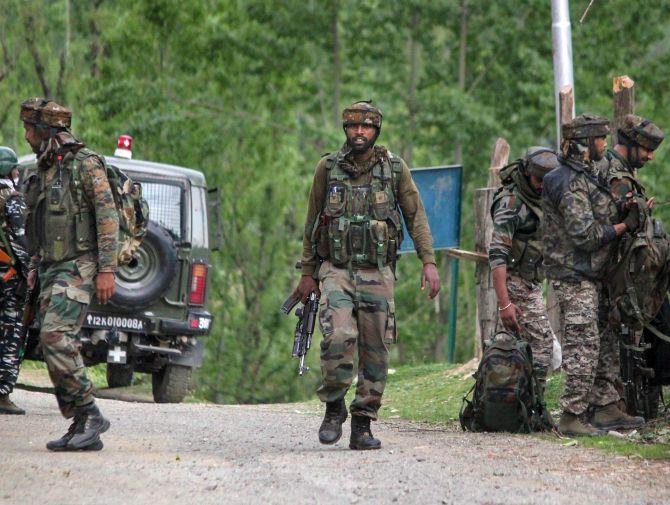 It appears that saving money appears to be a major consideration or part of the intent. This should not be the guiding factor, but it can be a side benefit accrued from the experiment. Therefore, we must look at the other advantages and disadvantages with a magnifying glass.
Some questions come to mind when I think of working alongside my civilian friends in the near future. I shall put forth the same in point form.
These may be 'mulled over' with your staff. Having been a staff officer myself, I know how intelligent commanders like you would rather have everything given in point form rather than long prose! (Except, maybe, formal speeches!)
You are talking of getting CAPF/paramilitary personnel also into cross attachment. Cost to benefit ratio may kindly be considered.
Are you going to teach them something 'different' or 'new' besides what they know or are you planning on skill up-gradation of what they already know?
If it is skill upgradation, I suggest it be left to the home ministry to carry out the same centrally and for the whole force with your help, of course.
I feel we will mix up things if we think of civilian and paramilitary induction together.
They should be addressed as two different verticals since the purpose and end requirements are different.
The news report spoke about getting young working professionals from industry to your side.
Will it be possible for industry to lose all this trained manpower for three years? Also, why don't you consider sending your men on cross attachment into industry?
I am sure that protocols of the minute details of their employment in operational (hot) scenarios will be worked out by your staff, but I would like to know if you are talking only of 'men' or also of 'women' force for this three year tour of duty.
Would you be worried about some 'company secrets' being let out into the open (read the civilian domain) through these temporary recruits? I, for one, believe that one would be able to clean up internally once we have these guests coming into our units for short durations. It would be a godsent check and balance, wont it?
I am sure that mutual respect and consideration for each other will be a by-product of this venture.
Have you thought about giving full time/term employment to some of these bright boys who would want to continue after their three year tour of duty?
You said this is part of armed forces reform. Why should we have such tunnel vision? I believe that this is part of national reform and should be looked at from that angle.
With the quantum of training you would be imparting to these men and the duration of their stay considered, I do not think that you would be able to really milk these recruits for your benefit.
Rather, their takeaways in these three years would outweigh their 'give back' to the armed forces.
I do hope this has been understood and we are not thinking of these men as part of our 'military power' when we do calculate the numbers. It would be dangerous to do so and I am sure, you understand the same.
Last but not the least; In the long run are we looking at targeting every youth of this country?
How will it be achieved?
Are the mechanics of this rather huge number being also being worked out?
If we do achieve the same, it would be heaven!
We have a generation of youth in our country with fire in their bellies and the 'tamanna' to emulate the Indian soldier. Such is the image that has been created by our soldiers over time.
I have interviewed many an aspirant and found stars in their eyes to do something for their country. Unfortunately, they do not fit our bill in totality and cannot be selected.
Maybe, when with lessons learnt from this experiment, we will be able to revisit the criteria for selection. But that is for much later.
The proposal for this induction for civilians into the Military fray for a short stint must he considered favourably keeping the national interests foremost.
A little adjustment and reluctance to change can be managed by the organisation within the organisation with good leadership.
As an ending thought, aren't we almost re-inventing the wheel?
A few years ago, we did away with the short service commission in our services for good and bad reasons.
By reducing the timespan from five to three years, what are we achieving except monetary benefits?
Or will this end up as an exercise in futility when seen in history?
I end with best wishes to the soldiers in uniform. May you continue to deliver against all odds as you have already done.
*CDS=Chief of Defence Staff General Bipin Rawat.
---
Air Commodore Nitin Sathe (retd) has served as President 1AFSB, Dehradun, Senior Air Instructor at the Defence Services Staff College, Wellington, and Station Commander, Jammu Air Station during his distinguished career in the Indian Air Force.
He is also the author of three books: Tsunami 2004: the IAF Story: a Few Good Men & the Angry Sea, Born to Fly: Fighter Pilot MP Anil Kumar Teaches Us There is No Battle The Mind Cannot Win, and Up In The Sky: h.e.l.i.c.o.p.t.e.r stories.