India needs to take note of China's assertiveness in implementing the national security law in Hong Kong as also its recently exhibited sensitivity to criticism of Xi Jinping by the Indian media, notes former senior RA&W officer and China expert Jayadeva Ranade.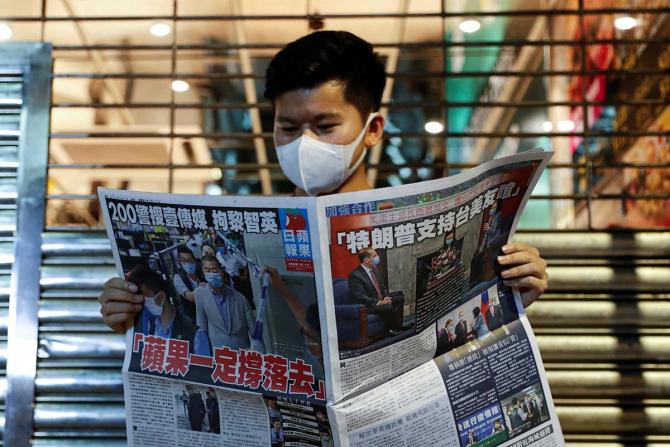 There is simmering discontent in Hong Kong after Beijing imposed the National Security Law.
This has the potential to boil over.
If it does, it would raise doubts over the legitimacy of the Chinese Communist party's claims over Hong Kong and Beijing's oft-touted 'one country, two systems' formula as the panacea for the reunification of Macau, Hong Kong and Taiwan with the mainland.
Already, Taiwan President Tsai Ing-wen has publicly questioned the validity of the 'one country, two systems' formula.
Troubles in Hong Kong or the emergence of an active dissident movement would be a major embarrassment for Chinese President Xi Jinping and the Communist party.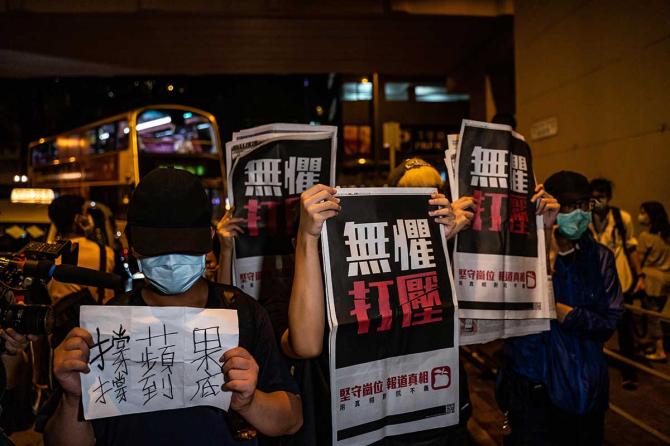 The national security law passed by China's national people's congress standing committee on June 30, 2020, amidst considerable concern and controversy in Hong Kong, effectively confirms Beijing's control over Hong Kong including its judiciary.
It violates the provisions of the handover in 1997 and the guarantees given by China under the 'one country, two systems', allowing Hong Kong to retain some fundamental rights.
The national security law provisions are sweeping and extend to persons even outside the region accused of offences against the Hong Kong special administrative region.
They also stipulate stricter control over the services of foreign countries, international organisations, NGOs and foreign news agencies.
The after effects of the national security law were felt immediately, with Hong Kong-based experts saying it will have a severe impact on freedom of expression and reports of people deleting Facebook posts.
There were repercussions abroad too with American professors advised to exercise caution while teaching courses.
At Princeton university, students in a Chinese politics class will use codes instead of names to protect their identities while in Amherst a professor is considering anonymous online chats so students can speak freely.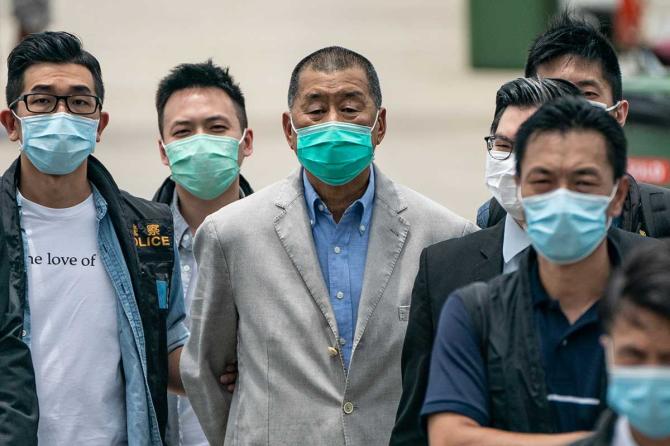 Apprehensions have grown after the arrests of Apple Daily owner Jimmy Lai and 23-year old democracy activist Agnes Chow on August 10.
Indicating the mood in Hong Kong, many residents came out in a strong show of support and purchased extra copies of the Apple Daily -- whose sales jumped five-fold!
The paper declared 'Apple Daily will fight on!'
A student union representative placed an advertisement declaring: 'Through blood, toil, tears and sweat, we will strive on.'
'However difficult it may be, Hong Kongers will eventually restore our city.'/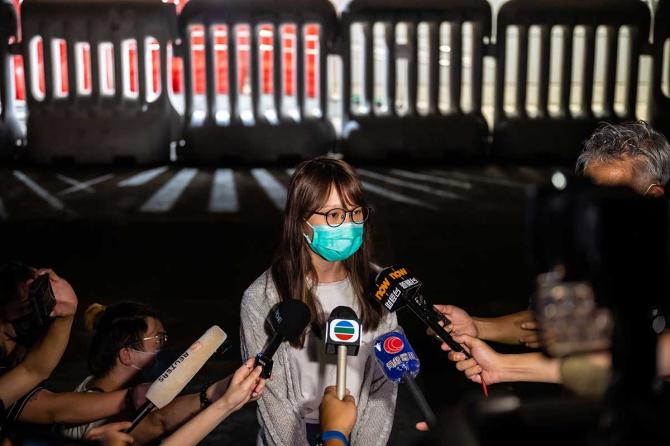 Many pro-democracy activists including Simon Cheng, a former employee of the British consulate in Hong Kong, have sought asylum in the UK where they announced plans to establish a 'parliament-in-exile'.
One pro-democracy activist said 'People will not bow to this suppression ... there will be all sorts of innovative and symbolic acts.'
People have been urged to make purchases from shops that support the pro-democracy movement.
The determination of the pro-democracy activists and huge pro-democracy marches suggest the ground is fertile for disruptive protests in Hong Kong.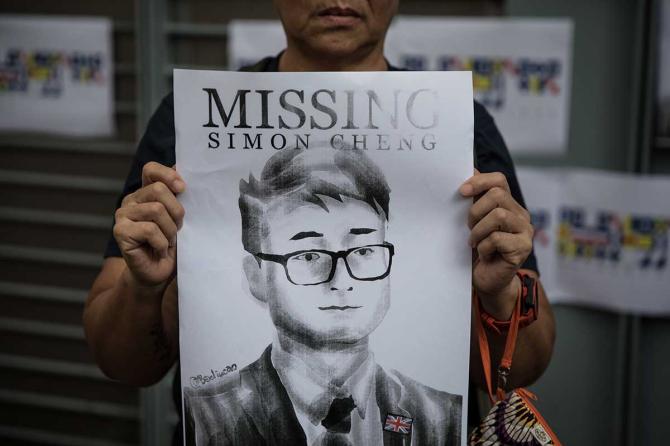 The Communist party-owned Global Times (August 17) reacted to the developments, warning that 'Hong Kong secessionists fleeing to the UK and promoting the "parliament in exile" severely breach' the national security law and 'that those people, along with UK organisations or individuals who sponsored them, will face legal punishment no matter their whereabouts and face severe sanctions from China'.
The warning was repeated by China's Ambassador to the UK, Liu Xiaoming.
Whether the UK -- which hasn't yet shown the spine to confront China -- will support a 'parliament-in-exile' will be a major factor determining whether Hong Kong acquiesces to the national security law.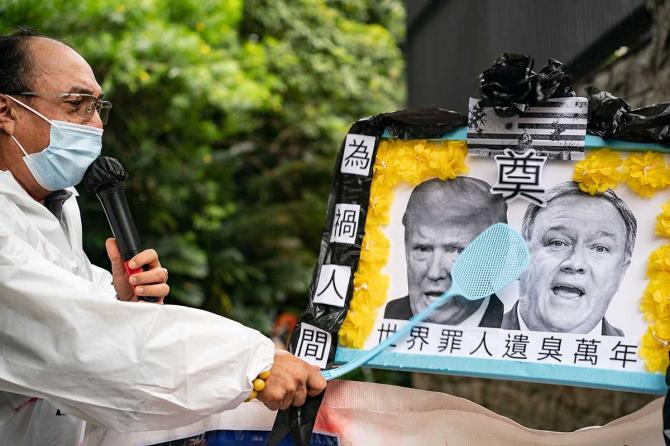 The US had threatened sanctions against officials in China and Hong Kong taking active part in framing or implementing repressive policies against the people.
This is likely to make many Hong Kong officials, who have properties and funds in the US, Canada etc, vulnerable.
Hong Kong Chief Executive Carrie Lam's younger son Joshua Lam Yeuk-hay, who was pursuing a PhD in mathematics at Harvard, has had to leave Boston and return to Hong Kong.
The US has now withdrawn trade benefits which will adversely impact Hong Kong's trade.
It mandated that all goods made in Hong Kong for export to the United States will need to be labelled as 'Made in China' after September 25, 2020.
Such restrictions could impact Hong Kong's position as the window for China's imports of dual use technology and equipment at a time when the US is already squeezing the supply of critical hi-tech items to China.
On August 19, the US state department notified that agreements providing for the surrender of fugitive offenders, transfer of sentenced persons, and reciprocal tax exemptions on income derived from the international operation of ships, had been suspended or terminated.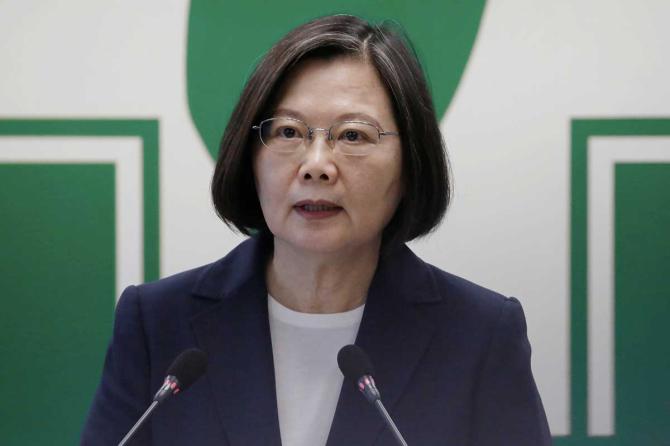 Taiwan has added an international dimension to these developments.
Boldly backing the pro-democracy movement, Taiwan's President Tsai Ing-wen on June 18 announced formation of the 'Taiwan-Hongkong Services and Exchange Office' to assist Hong Kong residents coming to Taiwan.
On June 30, she tweeted 'China's disregard for the will of Hong Kong's people proves that "one country, two systems" is not viable.'
'Many things have changed in #HongKong since 1997, but #Taiwan's commitment to supporting those #HKers who want freedom & democracy has never changed.'
With this, Tsai confirmed unacceptability of the 'one country, two systems' formula putting a question mark on China's plans for reunification.
The potential for discontent in Hong Kong to evolve into long-term civil disorder will be a concern for the Communist party leadership.
Such a movement could undermine Xi Jinping's position and make it difficult for the Communist party to justify the reunification of Taiwan with the mainland.
At the least, it will delay the 'China Dream'.
India too needs to take note of China's assertiveness in implementing the national security law as also its recently exhibited sensitivity to criticism of Xi Jinping by the Indian media.
It would be prudent to examine and terminate any agreements/MoUs with China assuring the return, or incarceration, of individuals sentenced to imprisonment by China.
Jayadeva Ranade, former Additional Secretary, Cabinet Secretariat, Government of India, is the President, Centre for China Analysis and Strategy.
Feature Presentation: Ashish Narsale/ Rediff.com