'We always like to believe that it's the politicians who impose such bans.'
'But it's the womenfolk of Bihar who made Nitish Kumar enact the ban, so he was forced to implement it,' says Ashis Nandy.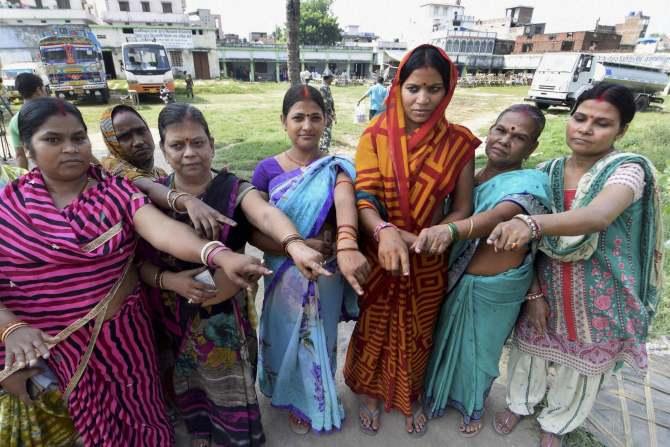 In Bihar, with the implementation of the Bihar Excise (Amendment) Bill 2016, one can now be jailed for up to seven years for consuming alcohol. And, those found making or selling alcohol could invite the death penalty.
As Bihar goes dry, social theorist Ashis Nandy sheds light on prohibition and its consequences in an interview to Nikita Puri.
How effective is a complete ban on alcohol?
The results of such a ban vary from place to place -- you'll see different effects of it abroad and different results in the India of 2016.
A complete ban is usually not effective, but it might have other benefits.
Three generations have passed with the ban in place in Gujarat and now people have become accustomed to living without alcohol. This has, in turn, done the state a lot of good. The rules have, in fact, become relaxed since the time I was a student there a long time ago.
We always like to believe that it's the politicians who impose such bans. People like Morarji Desai have insisted on this. But it's the womenfolk of Bihar who made Nitish Kumar enact the ban, so he was forced to implement it.
Wouldn't such a ban boost the illicit underground industry? Gujarat's example bears witness to this.
Of course liquor will be available everywhere. But to support an underground industry, you need moneyed people. And the problem is not with them, the problem is with the working class -- those who get a day's wages and blow it up before reaching home.
I completely agree that despite the ban in Gujarat, you can still get alcohol. I have availed of that service myself a long time ago.
That, however, doesn't blind me to the fact that this is a moral issue because the women in Bihar feel very strongly about banning alcohol, the effects of which have taken a large toll on their lives.
Once, I had to buy tobacco for something like $50 for 200 grams abroad. That's almost like banning it. Like it's done with cigarettes, the state government could have also increased the price of alcohol.
But in the case of alcohol, it's very difficult to control supply. If you price it too high, it does increase the attraction for hooch and illegally home-distilled stuff.
What is India's track record with prohibition?
We have a mixed record. And I don't believe that this law will make the state happier and healthier overnight.
Many states have not been able to sustain such a ban, but it has yielded benefits for some. Gujarat is an example. Tamil Nadu also had a bit of success for quite a while, but now it has faltered again.
While judging poorer states, we have to take into account people's demand for security against a certain kind of abuse of one's body.
It is true that a lot of people in Bihar have suffered for a long time, especially women. Their husbands go and drink every evening. These men work in such back-breaking industries that they feel they cannot do without some alcohol at the end of the day. But this costs the family; it costs the women and children.
Reportedly people are eating everything -- from chillies to soap -- to get a high. What are the short-and long-term effects of such a ban?
Such behaviour is expected. It happens even when you force people to give up drugs. But even if you relax the rules in, say 30, 40 years, things would have changed because by then many of the families would have seen prosperity without alcohol.
Children will also be exposed to a different kind of socialisation. I don't see drunkenness in Gujarat at all and now any non-Gujarati can go and get a permit after rules have been relaxed. The dependence on alcohol can shift to something else though.
I'm not sure how they'll handle the tribal population and those at the bottom of the society in Bihar though, because they have an affinity towards natural alcoholic products.
Bihar is a backward state and there are communities that are not just marginalised, but they also live on the margins of starvation.
I'm sure the authorities are also aware that there will be some leakage at the bottom of the society. Even so, they should do this experiment.
IMAGE: Women voters after casting their votes for the Bihar assembly election in Begusarai. Photograph: PTI. Photograph published only for representational purposes.