Ambassador T P Sreenivasan bids adieu to an unusual human being who passed away into the ages on Saturday.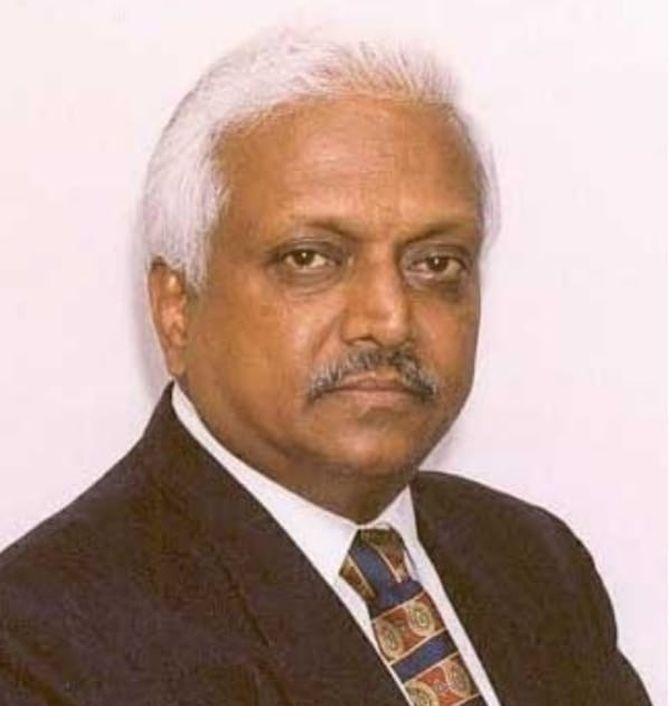 John 'Sunny' Wycliffe was a strange name for a villager from Kerala, but it was a household name among Indians in the Washington, DC area for more than forty years because he was a pioneering leader of the Indian community from its early stages of development as a vibrant group in the United States.
He worked at the grassroots level in the Kerala community as the various associations joined together as the Federation of Kerala Associations in North America (FOKANA) during the time of Ambassador K R Narayanan.
Being from the University College in Thiruvananthapuram, they had a close affinity, which lasted till the last days of the former President.
Sunny nurtured FOKANA in different capacities and became its secretary, but in his self-effacing manner, he shied away from becoming its president.
He then moved on to the National Federation of Indian Associations (NFIA) and became a leader of the influential Indian-American community.
He worked for these organisations and others with utmost dedication till he passed away on May 30, 2020, leaving behind his wife Tresa, their children and multi-racial grandchildren.
'Sunny' days for the Indian-American community ended suddenly.
What made Sunny Wycliffe different was his unflinching loyalty to individuals and institutions he dealt with.
These included his motherland, India, his family, his employers, the Seventh Day Adventist Church, the Democratic Party, the Indian National Congress, FOKANA and NFIA and his wide circle of friends at all levels, from the Clintons, US Senators, US Congressmen to rich and poor Indians.
His differences with any of them over the years did not become disputes as his faith in them was absolute.
Since he was not in the rat race for office or power, he did not have to change loyalties when power equations shifted or new leaders emerged.
He took great interest in Indian politics and he was a Gandhi-Nehru loyalist till the very end.
But when it came to respecting leaders of other parties, he was in the forefront, regardless of their ideologies.
He was the guide and guardian of every Indian visitor, but he never sought favours from them.
FOKANA was his lifeline to the community.
He worked with all leaders of the organisation and stood steadfast with it even when it got divided.
But with friends on both sides, he acted as a bridge between the two and worked tirelessly for unity.
Some of FOKANA's flagship programmes like 'One Dollar for Malayalam' were championed by him and FOKANA's linkages with Kerala University were established by him.
His contacts with writers, civil servants and politicians in India made it easy for him to implement the FOKANA agenda.
The name, FOKANA came to be associated with him in Kerala.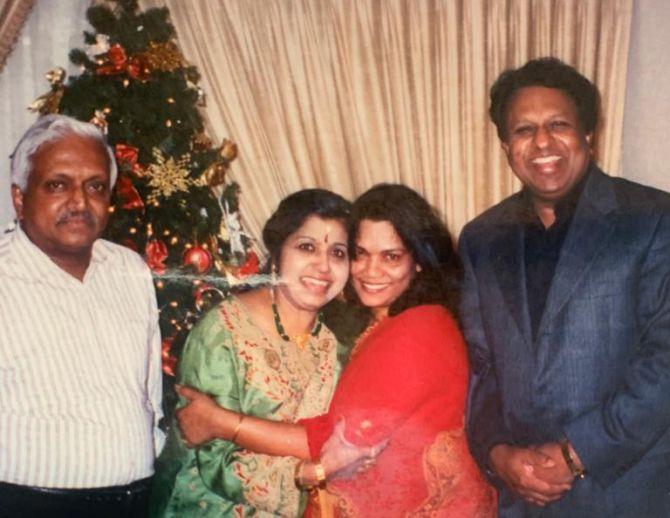 Sunny's relations with the Indian embassy in Washington were legendary even before I reached there.
He brought the community and the embassy together and helped the embassy to marshal the community for the good of the country.
The massive support India got from the community during the nuclear tests of 1998 and the negotiations on the nuclear deal from 2005 to 2008 was on account of the networking done by Indian-American leaders in the US.
The fact that the Government in India changed in between made no difference to Sunny.
He had infinite faith in the Indian National Congress, but he worked equally well with the Vajpayee government.
He remained above the political changes in India and the USA, though his loyalty to the Democrats in the US and the Congress party in India remained unchanged.
His priority was India-US relations.
Sunny was secular to the core and he never suspected that the minorities in India would be sidelined.
When there were some protests by Christians about anti-missionary disturbances in India, he came with me to address the Christian groups.
Those who came to protest praised Kerala's secularism about which both of us spoke.
They were convinced that secularism in Kerala was a model for India and sang the National Anthem after the meeting.
Sunny and his family were well known in Democratic circles and they had contacts with the Democratic leadership.
But their agenda was good relations between the US and India.
He used to get the Indian community together for fund raising for Democratic candidates.
If Hillary Clinton had won, Sunny's services would have been recognized in some way.
He continued to work for the promotion of Indian interests even during the Trump administration through meetings on the Hill.
He had many friends among the powerful Congressional staff in both parties.
Tresa also held important positions in the community and shared his zest for public service.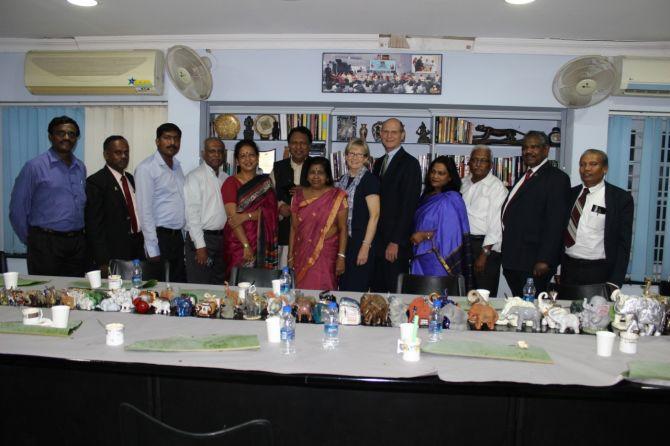 It was the Seventh Day Adventist Church that opened the opportunity for Sunny and Tresa to work in the US.
He put his heart and soul into his work and made great service to his church.
Elder Neil Wilson, the 'Pope' and his successor and son, Elder Ted Wilson were very close to him and trusted him and they became my personal friends and highly valuable assets for the embassy.
He accompanied the Wilsons to India and we still cherish the sadhya we gave them at our home.
Lekha and I were also at their Washington headquarters to enjoy their hospitality and friendship.
For me and my family, Sunny's demise is an irreparable loss.
I have enjoyed his deep friendship ever since we were together in the University College from 1965.
His whole mission during our university days was to push me into leadership positions in college.
His advice to me was to aspire for political leadership, while my ambition was to be a diplomat.
We went our separate ways, but we met in the US in 1980 and he and Tresa took charge of us, introduced us to the community and others and we saw his three sons and a daughter grow and multiply.
My three postings in the US were partly because of him as he wanted me to come back at higher and higher positions in the diplomatic hierarchy.
His son Jeff was my golfing companion and Lekha enjoyed having Tresa to work in her Karuna Charities.
Once we returned home, he helped me found the Kerala International Centre in Kerala and again started his efforts to get me into politics and he was very disappointed that I did not oblige.
He expressed that even when we met for the last time this year in Thiruvananthapuram.
But it gave me great satisfaction to see that he thought that I deserved more than what I achieved in life.
He was one Keralite who did not have the crab instinct of pulling the other crab down.
---
T P Sreenivasan, (IFS 1967), is a former Ambassador of India and Governor for India of the IAEA.
Ambassador Sreenivasan is a frequent contributor to Rediff.com and his earlier columns can be read here.
Production: Aslam Hunani/Rediff.com