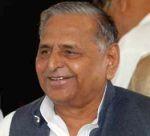 Mulayam Singh Yadav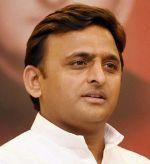 Akhilesh Yadav


Will he continue to have his way?
When, in a surprise move, he was named as Uttar Pradesh's youngest chief minister by his father in 2012, it appeared that Mulayam Singh has left the state completely to his son and was happy playing the backbencher. Akhilesh, who was a Lok Sabha MP then, was credited with steering the party to a thumping victory in the state elections. However, the party supremo often pulled up Akhilesh in his speeches and asked him to 'tighten' his ministers.
Akhilesh's rift with his uncle Shivpal Singh Yadav is nothing new. He ignored his uncle's candidates while making appointments to key portfolios in the state. Akhilesh was also not happy with Shivpal spearheading the merger of 'Gangster' Mukhtar Ansari's Qaumi Ekta Dal with the SP. He threatened to quit in the event of the merger and forced the party to retract the decision.
The sacking of UP Chief Secretary Deepak Singhal, considered close to Shivpal, barely two months after his appointment, soon after divesting his uncle of important portfolios, by Akhilesh could be the breaking point in their already strained relations.
Akhilesh's wife Dimple Yadav, who was elected as member of Parliament from the Kannauj Lok Sabha seat vacated by her husband in 2012, will be on her husband's side in any event.
Mulayam's cousin and party general secretary Ram Gopal Yadav is considered closer to the party supremo than Shivpal. Two months ago, at his birthday, Shivpal displayed a lack of interest in even going up to him and wishing him, so unhappy was he with the party acceding to Akhilesh's demand for going back on the QED's merger with the SP. Therefore, he kept himself aloof at Ram Gopal's birthday bash.
Ram Gopal's son Akshay Yadav is also an MP and in the event of Mulayam going against Shivpal, both father and son are likely to be on Akhilesh's side.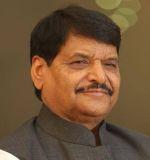 Shivpal Singh Yadav


Has he lost the plot?
Till Tuesday, he held several major portfolios in the cabinet. A major section of the party workers see him as the second most important man in the party after Mulayam. However, in the QED merger row, he did not get the party's support despite claiming that he took a decision to this effect with Mulayam's consent.
On the other hand, Mulayam made him UP party chief on Tuesday, replacing Akhilesh, in a decision which could be seen as a sign of the party supremo's disagreement with his son over Singhal's sacking.
Shivpal may not get support from his brothers and nephews in the event of Mulayam not favouring him, but he will have strong backing from senior party leaders Amar Singh, Azam Khan and Beni Prasad Verma. He also has good relations with leaders of other parties -- like Ajit Singh of the Rashtriya Lok Dal -- and, therefore, is considered important for the party.
In case infighting does break out in the open within the party -- so far it's been sniping, not open warfare yet -- Mulayam prefers his leadership over that of Ram Gopal. That could also be the reason why Netaji, as Mulayam is known as, replaced Akhilesh with him as party chief.