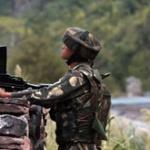 Times Pak violated ceasefire
Times Pakistan violated ceasefire along the LoC and IB.
(About 37 people were killed and 179 were injured in these attacks, while 27,449 people living along the border in Jammu and Kashmir were temporarily shifted.)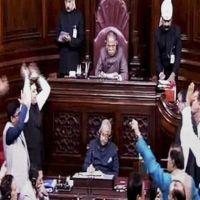 Hours lost in last Parliament session
Hours both Houses of Parliament wasted together in winter session.
(Productivity of Lok Sabha was 15.75% and it lost 92 hours while that of the Rajya Sabha was 20.61% and it lost about 86 hours. In monsoon session productivity of the LS was 101% and the RS was 96%; and in budget session, it was 121% and 91% respectively.)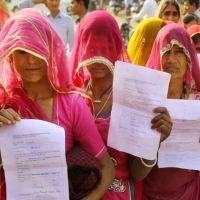 Notifications in 43 days of note ban
Notifications the government issued in 43 days since note ban.
(From increasing/reducing withdrawal and exchange limits to stopping exchange of old notes much before set deadline, the U-turns by the government on note ban confused and angered people lined-up outside banks and ATMs. The latest measure of limiting deposit of old notes to Rs 5,000 was modified within a day after outrage.)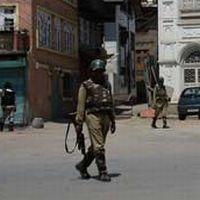 Days J&K was under constant curfew
Days Kashmir remained under consecutive curfew.
(The curfew was lifted from and re-imposed several times in many areas after this during the unrest, the Valley's worst in 26 years. Violent protests and clashes between protestors and security forces left 86 people dead and hundreds -- including 5,000 security forces personnel -- injured. Over 300 people were blinded by pellet guns.)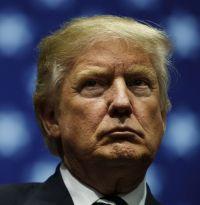 Number of votes Trump received
Electoral College votes Donald Trump got to win US Presidential polls
(Wyoming, The Dakotas, Alabama, Tennessee, West Virginia, Kentucky, Arkansas and Oklahoma voted overwhelmingly for Trump, while Hillary Clinton's popular vote came mostly from California. She won 232 Electoral College votes.)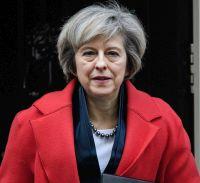 Female Heads of State now in power
Female heads of state/government now in power.
(United Kingdom's Prime Minister Theresa May is the latest to be sworn-in. She assumed office after the British people voted for Brexit in July. She is the second female prime minister of the UK.)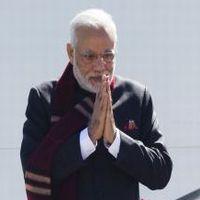 Countries PM Narendra Modi visited
Countries Prime Minister Narendra Modi visited.
(The PM secured support for India's bid for Nuclear Suppliers' Group membership. He was awarded the highest civilian honours of Afghanistan and Saudi Arabia. He also signed landmark agreements like the Chabahar pact with Iran and nuclear deal with Japan during his visits.)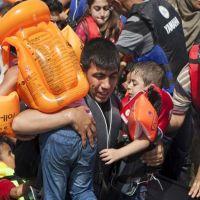 Refugees entered Europe by sea
Migrants and refugees entered Europe by sea
(According to International Organisation for Migration, 7,189 migrants and refugees died or went missing en route to their destinations and Europe accounted for 60 per cent of it. The IOM said this is the highest yearly number of migrant deaths it has ever recorded.)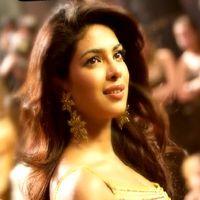 Million dollars Priyanka earned
Priyanka Chopra earned 11 million dollars to enter Forbes' list of highest paid TV actresses.
(Priyanka became the first Indian star to enter the Forbes list of highest paid television actresses in the world, after starring on American series Quantico.)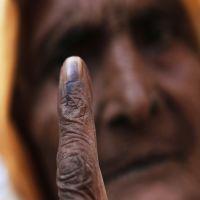 States went to polls
States went to polls.
(With victory in Assam, for the first time the Bharatiya Janata Party formed a government in a northeastern state. AIADMK made history by becoming the first ruling party to retain power in Tamil Nadu since 1984. Voters in Bengal showed their trust in Didi again. And, on expected lines, the Communists won Kerala. The only relief for Congress was a win in Puducehrry.)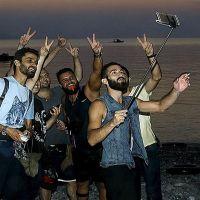 Selfie deaths in India
Selfie deaths in India
(India's share of selfie deaths in the world was the biggest. A study showed that all over the world 127 people died taking selfies, out of them 76 were in India only.)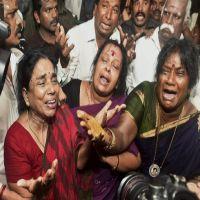 Died of 'shock' after Jaya's death
People died of 'shock' after Jayalalithaa's death
(The Tamil Nadu government announced Rs 3 lakh ex gratia for kin of those who died as they were 'unable to bear' the death of Jayalalithaa.)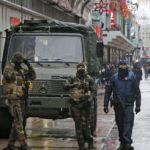 Major terror attacks
Major terror attacks
(Bombings in Brussels, Istanbul and Baghdad, terror attacks in Nice, Berlin, Kabul, Lahore were major worldwide attacks. In India, attacks in Pathankot, Pampore, Nagrota, Uri and Kokrajhar claimed more than 50 lives.)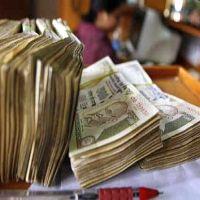 Black money received under IDS
65,250 cr black money disclosed under IDS
(The money, declared under Income Declarations Scheme, a one-time declaration window, marks the biggest-ever disclosure of hidden wealth and will rake in Rs 29,362 crore in taxes to the exchequer, the income tax department said.)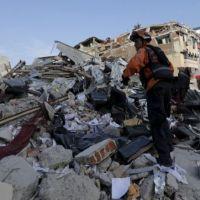 Major natural disasters across the world
Big natural disasters worldwide
(Earthquakes in Ecuador, Italy, Taiwan and Indonesia were the deadliest. There were 7 major earthquakes claiming 10 or more lives. Indian coasts were hit by 4 cyclones.)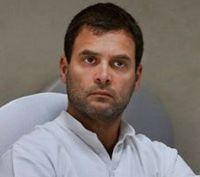 Times RG said he had proof on PM
Times Rahul Gandhi said he has 'proof' against PM Narendra Modi.
(Outside parliament and in two rallies in Uttar Pradesh, Rahul Gandhi says he has 'proof' of Modi's personal corruption. After keeping it secret, he finally made it public at a rally in Mehsana, Gujarat. However, his proof, diary entries claiming Sahara chief and Birla gave money to Modi when he was Gujarat CM, was contested by even within his own party.)