Home > India > News > First Look


Discuss |
Email |
Print | Get latest news on your desktop


N-deal: Indian Americans on overdrive

September 20, 2008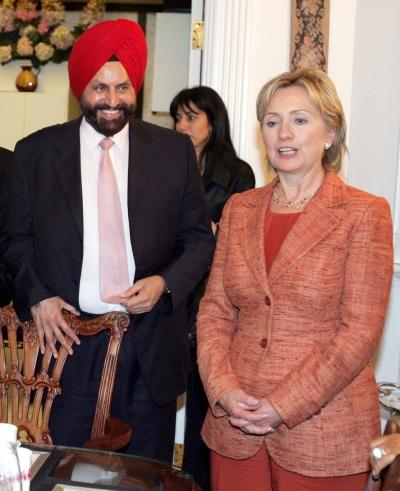 With the legislative clock ticking away for approval of the Indo-US nuclear deal, an organisation of Indian Americans has launched a major lobbying effort to convince lawmakers that it is in the interest of both countries that the agreement goes through before the Congress adjourns next week.
After meeting several influential lawmakers, Chairman of the Indian-Americans for Democrats, Sant Singh Chatwal, told media persons it was important that the community bodies maintain pressure at a time when dealing with economic crisis in the aftermath of market meltdown has become the highest priority for the Congressmen.
Though his organisation has traditionally supported the Democrats, Chatwal said it is also reaching out to ranking Republicans to ensure that the deal has smooth passage next week before the Congress adjourns on September 26.
The Indian Americans for Democrats, which contributed millions of dollars to the Presidential campaign of the party, along with other community bodies has been active in lobbying for the deal since Prime Minister Manmohan Singh [Images] and President George W Bush [Images] signed it in July 2005.
During the last two weeks, delegations led by Chatwal met House of Representatives Speaker Nancy Pelosi, Chairman of the Senate Foreign Relations Committee Joseph Biden and influential Democratic Senator Hillary Clinton [Images] and lawmakers Gary Ackerman, Joseph Crowley and Charles Schumer among others, both in groups and singly.
Replying to a question, Chatwal said he had been assured by Pelosi that she would try her best to bring the deal to vote but cautioned no one could be sure of its fate as there were still some holdouts.
What Indian-Americans for Democrats were doing was to approach the leaders to prevail upon their party members to allow the deal to go through and if possible before Prime Minister Singh meets Bush on Thursday in Washington.

The Senate hearing on the deal earlier this week, Chatwal said, has gone well and that gives hope that it would be go through before the Congress adjourns next week.
His organisation, he said, has been arguing 'perhaps convincingly' that it is in the interest of both countries and would be good for American business as India would need billions of dollars worth of equipment and the United States has the most advanced technology.
The next few days would be crucial, Chatwal said and expressed the hope that the efforts of Indian American community and their several organisations would pay off at this crucial time.
Image: Senator Hillary Clinton with Hotelier Sant Chatwal at a dinner hosted at the latter's penthouse in New York to lobby for convincing lawmakers to ratify Congressional legislation on the Indo-US civil nuclear deal.
Reportage: PTI | Photograph: SnapsIndia