September 02, 2008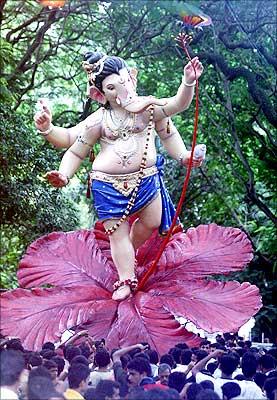 Will you be bringing Lord Ganpati home?
Or does your family or neighbours have a wonderful Ganesha mandap up?
Have your perhaps seen a beautiful Ganpati in your town or in someone's home?
Please take a photograph of your special Ganpati, scan it, tell us where your Ganpati is located and any further details. 
Or take a video of  your special Ganpati and send it to us with details of his location.
Mail the pictures to us before September 16 midnight IST. Pictures received after that will not be used.
We will feature the best images right here on Rediff.com.
If you have problems sending us your video or photograph email us too at ganesha.utsav@rediffmail.com  
Photograph: AFP/Getty Images