November 04, 2008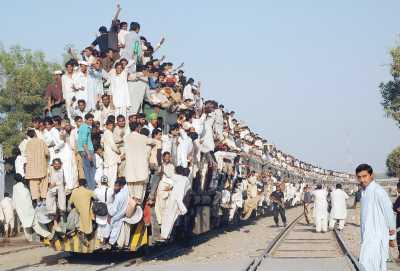 If Mumbai trains are said to be packed like sardines, then how will you describe this train journey in Pakistan? Though this ordeal appears not to be an everyday affair, the picture is an eye-opener in many ways, seeking questions on security and law and order in Pakistan.
Trivia: Can anyone spot the train?
Image: Pilgrims cling on to a departing train after attending an annual religious congregation in Multan on November 2. The annual three-day Dawat-e-Islami congregation concluded with collective prayers.
Photograph: Mohammed Malik/AFP/Getty Images