May 20, 2008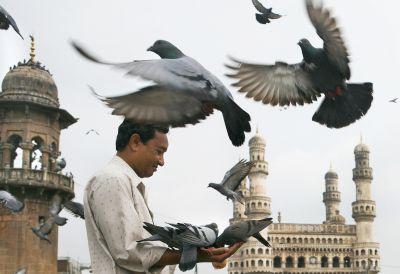 A terror attack in Hyderabad was always on the cards; it eventually struck in May 2007.

Mecca Masjid, one of the most popular Muslim shrines in the world, fell pray to terrorists.  
Coverage: Terror rocks Hyderabad
Nine people lost their lives. The aftermath too was chaotic with cops opening fire to quell a mob and in the bargain five people lost their lives.

The HuJI stamp on the blast was clear with several dossiers by the Intelligence Bureau indicating that the terrorist outfit had been trying to intensify its network in the southern part of the country and Hyderabad in particular.

Shahid Bilal, commander of HuJI, was the prime accused. There was a lot of pressure on the Hyderabad police to solve this case. Finally, the CBI was roped in to crack the case.

Since then, several people have been rounded up and taken in for questioning, but till date no concrete evidence has come out.
Hyderabad eventually became one of the hottest destinations for terrorists to carry out an attack.

Image: A man feeds pigeons inside premises of the famous Mecca Masjid, beside the Charminar in Hyderabad.
Photograph: Dibyangshu Sarkar/AFP/Getty Images