May 20, 2008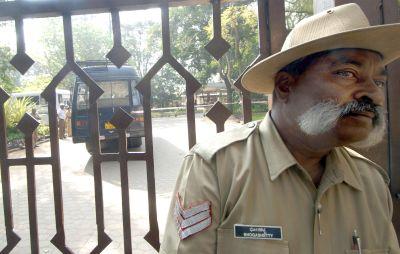 The 2005 attack at the Indian Institute of Science was probably one of the biggest terrorism-related cases in Karnataka. Not only was it a major embarrassment for the Karnataka government, but the message was clear -- The IT capital had come on the terror radar.
The cop who warned of an attack
Initial investigations into the case showed the Bangalore police were just not equipped to handle terror. The probe went nowhere and after a considerable period of time, an idea struck the government -- it set up an Anti-Terrorist Cell in Karnataka.

Several arrests were made and several rounds of interrogation were conducted, but nothing really came out of it. It was only in early 2008 that the case started making some progress following the arrest of seven suspected terrorists.
A terrorist's stunning revelations
Based on the interrogation conducted on them, the Bangalore police came to the conclusion that the attack was carried out by two persons namely Abu Hamza and Sabhauddin.

Sabhauddin was arrested in Uttar Pradesh and brought down to Bangalore for interrogation. He revealed that he along with Abu Hamza had carried out the attack.
Sabhahuddin is yet to be chargesheeted in the case while Abu Hamza is still at large.

Although Bangalore cops claim that the case has been solved, the fact still remains that the main culprit is at large.

Image: A policeman stands guard at the entrance to the IISc campus in Bangalore.
Photograph: Dibyangshu Sarkar/AFP/Getty Images