Home > India > News > First Look


US President Bush's daughter Jenna weds

May 11, 2008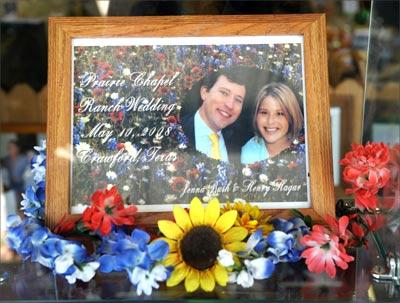 US President George W Bush's [Images] daughter Jenna Bush [Images] got married on Sunday at her father's Texas ranch.
Jenna, 26, wed fiance Henry Hager, 30, less than one year after he proposed marriage to her.
"Today is my daughter Jenna's wedding day. This is a joyous occasion for our family," the president said in a radio address.
Photograph: Mandel Ngan/AFP/Getty Images
Read More:
George Bush's daughter is engaged