Home > India > News > First Look


Meet Karnataka's youngest candidate

Vicky Nanjappa in Bengaluru | May 08, 2008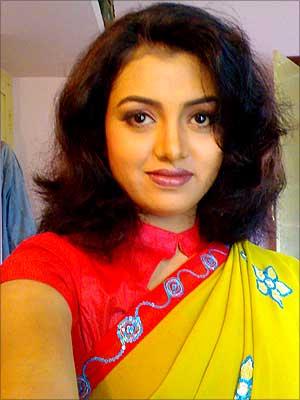 Hemashree, 25, is an actress and a TV show host. She is also the youngest candidate contesting the Karnataka elections. Hemashree is the Bahujan Samaj Party's candidate from a constituency called Chikkanayakanahalli.
Hemashree decided to join politics after her father, the original choice of the BSP, decided not to contest the elections. He requested the BSP to give the ticket to his daughter instead.
"I now realise how hard life is. I could not solve my own problems as I am very pampered at home. But when I see the problems being faced by the people of my constituency, who do not even know what electricity is, I feel like killing myself," Hemashree told rediff.com.
"When my father first told me to contest the elections, I thought it was child's play. But I must tell you that it is one hard game and I am learning it gradually," she says.
Though Hemashree is passionate about acting, she has put her carrer on hold and hopes to continue in politics. "The campaign has been tough so far, but I have enjoyed myself," she says.