July 25, 2008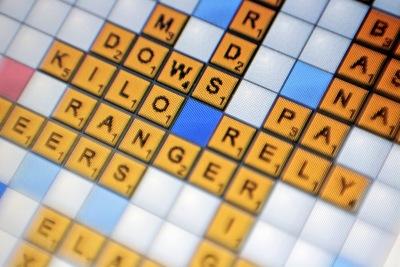 Two Indian brothers, who created a hugely-popular online word game, on Facebook networking website have been sued in New York by US toymaker Hasbro, which accused them of 'blatant infringement' of its intellectual property by copying Scrabble's rules, format and name.
The suit filed in federal court in New York City, which also names RJ Softwares, the Kolkata-based company owned by Rajat Agarwalla, 27, and Jayant Agarwalla, 22, seeks unspecified damages and a court order barring them from using the name 'Scrabulous' to refer to their game.
Hasbro also sent a copyright notice to Facebook, demanding that it remove Scrabulous from its site.
Scrabulous quickly became one of the most popular activities on Facebook after its launch in 2006 and is believed to have over 2.5 million registered users.
The suit came less than two weeks after the release of an authorised version of Scrabble for Facebook, which drew a lukewarm response with just 10,000 users.
"We view the Scrabulous application as clear and blatant infringement of our Scrabble intellectual property, and we are pursuing this legal action in accordance with the interests of our shareholders, and the integrity of the Scrabble brand," Hasbro's General Counsel Barry Nagler said.
Hasbro, which owns the rights to Scrabble in North America, and Mattel, which owns the rights elsewhere, had earlier reportedly sent cease-and-desist letters to the Agarwalla brothers but the siblings issued a statement vowing to keep the application live.
Facebook said it was disappointed with Hasbro's move.

"We are disappointed that Hasbro has sought to draw us into their dispute; nevertheless, we have forwarded their concerns to Scrabulous and requested their appropriate response," he said.

Reportage: PTI | Photograph: Leon Neal/AFP/Getty Images