Home > India > News > First Look


Discuss |
Email |
Print | Get latest news on your desktop


Under-fire Raj's bid to douse public ire

December 06, 2008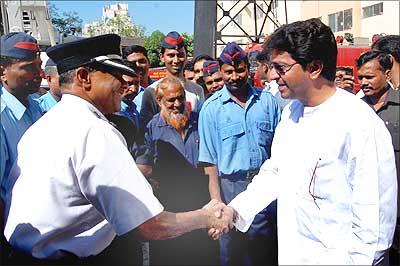 Where was Raj Thackery when the Mumbai came under fire? That was the question that led to a thousand SMS jokes last week.
Conspicuous by his silence when terror ripped the city apart, the Maharashtra Navnirman Sena leader finally went out on Saturday and thanked the firemen who doused the fire at the iconic Taj Hotel [Images] on that fateful night.
We wonder if this is an act to douse the public ire against him. 
Photograph: Arun Patil