August 31, 2008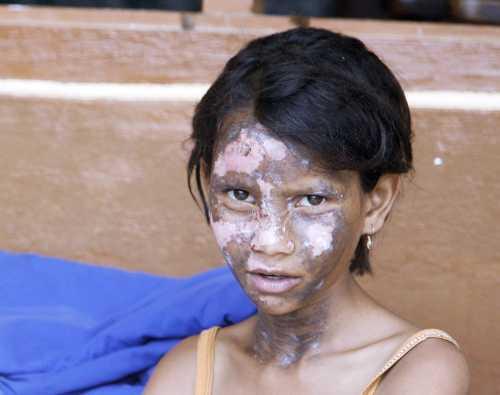 SCARS REMAIN 
A face that will haunt her -- and India -- for a long time. Namrata was attacked by alleged VHP men at at Raikia in Orissa's Kandhamal district. The photograph is taken by Deshakalyan Chowdhury (AFP/Getty Images) when she was returning to her village from a jungle, where she took refuge from the ramapaging miscreants.  
Meanwhile, normalcy has gradually returned to Kandhamal with no major violence incidents being reported so far.
Many people, who fled to forests fearing attacks, have been returning (see the picture below)  to relief camps, sources said.
ALSO READ:
ORISSA LIMPS BACK TO NORMAL