Home > India > News > First Look


Discuss |
Email |
Print | Get latest news on your desktop


Now, PML-Q asks Musharraf to step down

August 11, 2008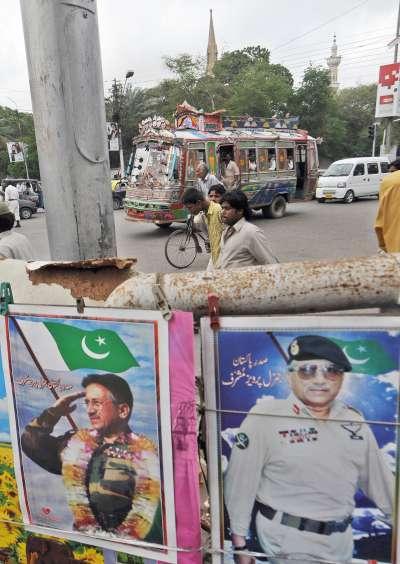 Several members of the opposition PML-Q, which is aligned with Pakistan's embattled President Pervez Musharraf [Images], have publicly urged the former military strongman to step down and some have even said they will vote in favour of an impeachment motion against him.
At least 10 PML-Q parliamentarians have appealed to ruling Pakistan People's Party co-chairman Asif Ali Zardari to give a "safe exit" to Musharraf if he resigns.
PML-Q member Nasrullah Bajrani told Aaj TV channel that he was part of a group of 10 party lawmakers who believed that Musharraf should resign and Zardari should postpone the impeachment motion.
Sardar Bahadar Ahmed Khan Seehar, another PML-Q parliamentarian, said over 20 party lawmakers are set to vote in favour of the impeachment motion.
 Talking to state-run PTV, he asked Musharraf to resign before the start of impeachment proceedings as Pakistan cannot afford a confrontation among its national institutions.
He urged the PPP-led coalition to provide a safe exit to Musharraf and said the drastic act of impeachment should be avoided as it can increase polarisation in the country.
Seehar said the President's resignation would strengthen the democratic system and it will be good for the country.
The process for impeaching Musharraf will get underway today with the convening of the National Assembly or lower house of parliament and the passing of a resolution by the provincial assembly of Punjab asking the President to seek a vote of confidence in Parliament.

The three other provincial assemblies too will pass similar resolutions this week, following which the ruling coalition will submit an impeachment motion in the National Assembly.  

Image: Portraits of Musharraf at a roadside stall in Pakistan.