If one in each family becomes computer literate, our nation will be transformed

August 08, 2008
Filmmaker Ashutosh Gowariker on why it is time to end rural alienation.

Democracy means power to the people.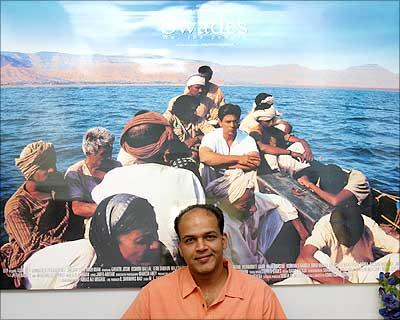 What is power? Is it wealth, is it affluence, is it assets, what is it? Philosophers have thought about this, they have found the seat of power -- knowledge! It's not money. Knowledge is power!
The world's richest man does not live in America or England or even India; he stays in Brunei or Kuwait. He is rich. But not powerful.
I will use a Sanskrit proverb -- Swadeshe Pujyate Raja, Vidvaan Sarvatra Pujyate. It means -- A king is honoured only in his own kingdom, but a man of knowledge is honoured everywhere.
India, 61: The icons that make India
Rural India is alienated culturally. The only way to update her is by empowering her; the only way to quickly empower her is to give her technology... tools which anyone can handle -- computers!
Computers will prove to be practical tools for them -- to gain market prices, weather forecasts, sowing practices, pesticides, and all other agricultural inputs. And this is only the first step. Because while on the one hand the farmer will learn to do his trade better, on the other hand, quietly, he will expand his horizon, his life will grow, not only in his own farm and field but also the vastness of the field called the world.
If the computers go to rural India, knowledge will move... power will move... the power will actually penetrate deep... and that's power to the people... the faster we do it the better.
If at least one person in each family becomes computer literate, our nation will be transformed.
With a wish for that to become a reality, I wish our dear nation a very happy and proud Independence Day!

The director of Lagaan, Swades and Jodhaa Akbar, Ashutosh Gowariker is one of India's most respected filmmakers. Lagaan was nominated for the 2001 Oscar for Best Foreign Film.
Photograph: Jewella C Miranda