Home > India > News > First Look


Discuss |
Email |
Print | Get latest news on your desktop


Gujarat cops look for Mumbai train blasts accused

Ila Shah in Ahmedabad | August 01, 2008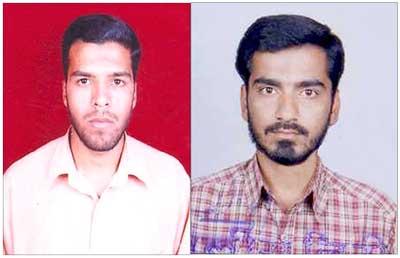 In a rare show of unity, not witnessed since the 1993 serial bomb blasts in Mumbai, central and state intelligence agencies have joined forces to crack the Ahmedabad serial blasts case.
On July 26, 16 serial blasts had rocked Ahmedabad [Images], killing 54 people and injuring hundreds.
According to sources in the Crime Branch, one of the prime accused in the Mumbai serial train blasts of July 2006 may have been involved in the Ahmedabad blasts as well.
The intelligence agencies are trying to track Zulfikar Kagzi, a native of Rajasthan, and Sayyad Sheikh in connection with the Ahmedabad blasts.
 
Kagzi is considered to be an expert in manufacturing bombs by using ammonium nitrate. Both the accused were members of the banned outfit, Students Islamic Movement of India.
 
On July 19, just a few days before the bomb blasts, a letter was issued by the state intelligence wing, asking all police stations to keep a watch on SIMI's [Images] increasing anti-national activities.
It is believed that the letter was issued after several informers briefed the police about SIMI's increased activity in and around Baroda area.
                            Investigators say Indian Mujahideen is SIMI, V2.0
Image: (Left) Zulfikar Kagzi and Sayyad Sheikh