September 27, 2006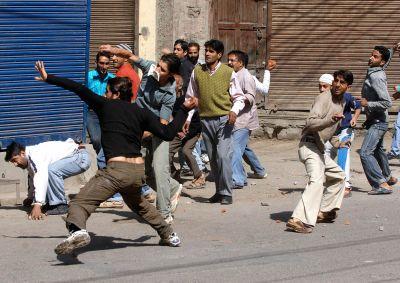 Protestors took to the streets of Srinagar [Images], demonstrating against the death sentence given to Jaish-e-Mohammed militant Mohammed Afzal, the mastermind of the December 13, 2001, attack on the Indian Parliament.
There were protests in the apple-rich town of Sopore too, 54 km from Srinagar, where Afzal's village Tarzu saw demonstrations.
A Delhi court on Tuesday ordered that Afzal be hanged on October 20.
Thirteen people -- five of them ultras -- were killed as terrorists stormed the Parliament after breaching the security cordon and opened indiscriminate fire on the morning of December 13, 2001.
Photograph: AFP/Getty Images