Home > News > First Look


Image: Miss Universe fighting AIDS in India

October 26, 2006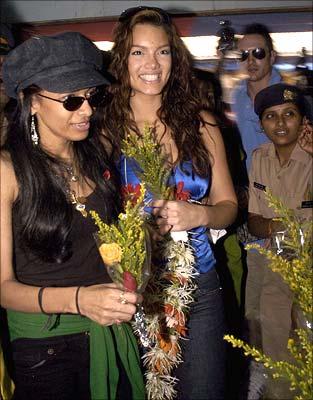 Miss Universe Zuleyka Rivera, who is visiting India to spread awareness on HIV/AIDS, had to cut short her walk through Kamathipura.
The huge crowd that had gathered to catch a glimpse of Rivera went berserk and the police had to advice her to cancel the programme.
Rivera's bodyguards were also concerned with her security and promptly cancelled the walk, taking her back to the hotel.
Photograph: Arun Patil


What do you think about the story?








Read what others have to say:





Number of User Comments: 1








Sub: Miss Universe fighting aids

I fail to understand as to how these pretty faces can assist in "fighting" AIDS. If they are serious about this issue, I suggest that ...


Posted by Bushan






Disclaimer