October 10, 2006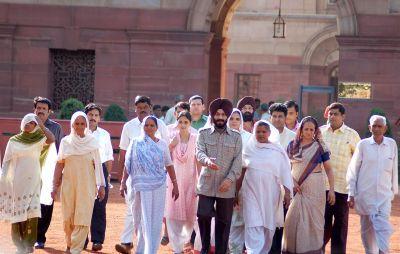 Widows of security men who died in the 2001 attack on the Indian Parliament on Tuesday met President A P J Abdul Kalam to plead against mercy for convicted mastermind Mohammad Afzal Guru, who faces execution.
"We told the President that if one terrorist is spared, 100,000 more will come up," Ganga Devi, widow of sub-inspector Nanak Chand, said after meeting Kalam. "It's karva chauth (a religious occasion when women pray for long life for their husbands) today and we pleaded for execution of Afzal."
Seven women, who lost their husbands in the Parliament attack, were part of an eleven-member group that petitioned to Kalam that Afzal deserved no clemency and that there should be a fixed time limit for the council of ministers to give advice to the President on mercy petitions.