Home > News > Stars We Spotted


Spotted: Chirag with Tony Blair

December 22, 2006

Reader Chirag Shah from Britain sends us his picture with British Prime Minister Tony Blair.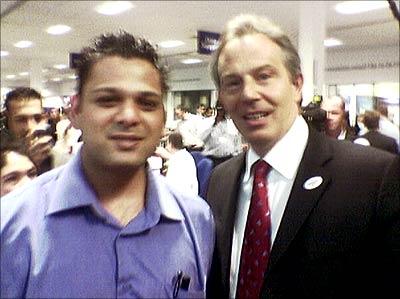 'I met Tony Blair during his 2005 parliamentary election campaign,' Chirag writes.
If you encounter/meet/see a newsmaker or are witness to any major news event, please scan the photographs and mail the pictures to us. We will feature the best images right here on Rediff News.
Also see:
Suresh with George Bush | Tarendra with Hillary Clinton


What do you think about the story?








Read what others have to say:





Number of User Comments: 1








Sub: comment

So What????????????????????????????????????????????????


Posted by Aluri






Disclaimer