Advertisement
December 07, 2006
In the second part of his first person exclusive feature, retired Colonel Anil Athale, who was captured by Pakistani troops in the early days of the 1971 war, recalls his experiences as a Prisoner of War after the war ended.

Lieutenant Colonel Mohammed Latif Malik was the commandant of the PoW camp at Lyallpur.

Right at the outset, he took us on a tour of the 'camp' (which was actually Lyallpur jail) to show us the security arrangements. It was indeed a formidable jail, with three rings of 10 feet high walls, and watchtowers with machineguns and searchlights.

He then told us that as Prisoners of War it was our right to attempt to escape, and his right to shoot us if caught. Frankly, the formidable security made most of give up any notions of escape.

By now we were permitted to get Pakistani newspapers, which gave us an idea of the extent of our victory.

The situation of Indian PoWs in Pakistan after the Bangladesh victory was unique in many ways, and very different from that of Pakistani PoWs in India. The fact that we had won the war was reflected in the Pakistani behaviour towards us. It would not be an exaggeration to say that I received more smart salutes from Pakistani soldiers than our own.

There were seven of us officers and around 600 jawans held in Lyallpur. The highest ranking Indian officer was a major. I was then a captain and the third seniormost, with just three years service.

Against that, Pakistan had close to 93,000 prisoners in India, including many generals.

The Pakistani behaviour towards the Indians was correct, gentlemanly and courteous to a fault. Many Pakistanis shared their happiness that their soldiers were in Indian army custody and not in Bangladeshi captivity. They also expressed their happiness that they were rid of Bangladesh, which they described as a burden, and warned us that soon we would regret having created it. In some ways, it was a prophetic remark.

All armies have their peculiar internal dynamics. While in the Indian army the 'working class' is essentially the junior officers, lieutenants, captains and majors, in Pakistan it is their NCOs (Non Commissioned Officers) like naiks and havaldars (like the US Army, that is run by their sergeants).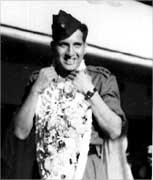 The Pakistani NCOs then were well educated, motivated and had lots of initiative. In our army, close to a third of NCOs end up as officers through the in-service route. I once asked a particularly bright Pakistani NCO why he did not try for commission as officer. His reply was revealing.
'In Pakistan,' he said, 'to become officer you have to have an 'Uncle'!'
In a sense that situation seems to prevail even today. There is a oft repeated story about how Pakistani prisoners in India told our officers that they would prefer to fight under them. This is the same story we heard in Pakistan under very different circumstances.
The same NCO told us that 'Sir, our jawans and your officers, together we can conquer the world.' We, of course, told them that we prefer our own jawans.
I cannot conclude this narrative without recalling an interesting incident.
In 1972, possibly as a part of psychological war, the Indians started a programme of daily broadcasts by Pakistani PoWs to tell their family about their well-being.
Not to be left behind, Radio Pakistan began a similar exercise, and their team came to Lyallpur to record our messages. We were given a piece of paper with lines to read out. 'We surrendered to Pakistan and are being treated well here,' it said.
When my turn came I refused, saying I had never surrendered to the Pakistani army, I was captured. There is indeed a world of difference between a ceremonial laying down of arms (as the Pakistanis did in Bangladesh) and being captured in battle. The latter does not involve the trauma or the humiliation of the former.
When the Radio Pakistan man insisted, I told him I would rather do without the message, since in any case information about my being alive had already been sent to my family through the Red Cross. The infuriated Pakistani official then warned me that there was no guarantee Aaj hai to kal nahin (You are alive today but who can be sure of tomorrow?).'
Enraged by this comment, I replied: 'Do not worry, I have an insurance of 93,000 !'
This provoked the man to lunge at me, before he was restrained by Pakistani soldiers. Finally the camp commandant arrived and told me that if I had objections then my message would not be broadcast.
The matter did not end there. Seeing my example, all the Indian jawans who had come for the recording also refused to do so.
As the days passed, a sense of desperation crept in on us.
Our spirits were buoyed when Indira Gandhi's [Images] principal advisor D P Dhar visited Pakistan in early 1972. Then came the historic Simla Agreement of July 2, 1972. But the repatriation of Prisoners of War remained mired in controversies. Bangladesh demanded the handing over of 'War Criminals' from among the Pakistanis held in India, and our fate got linked to the 'high politics' of the subcontinent being played out at the time.
Should India have helped Bangladesh?Tell us!
The situation in Pakistan was desperate. With 93,000 prisoners in India, a very large segment of the Pakistani population, specially in Punjab, was directly affected. Every time news of riots in PoW camps in India and the killing of Pakistanis reached Lyallpur, huge crowds would throng the Lyallpur jail gates, thirsting for revenge
At times like these we thanked our stars that the jail walls were solid enough not to let anyone in.
Towards the end of November 1972, Prime Minister Zulfiqar Ali Bhutto decided to pay us a visit. In an obvious attempt to pressure the Indian government to release Pakistani POWs, he addressed us in the full glare of the international media and announced that Pakistan had decided to 'unilaterally' release Indian prisoners.
Our hearts sank when we heard that Prime Minister Indira Gandhi had responded by agreeing to release only Pakistani prisoners caught on the Western Front.
But to our great relief, Pakistan accepted this offer and we began our journey home on the night of November 30, 1972.
There were tears in every eye as we reached the Wagah border late in the evening. The reception at Wagah was truly spectacular. Giani Zail Singh, then the chief minister of Punjab, warmly embraced each and every one of the 600 officers and men.
There were bands playing, bhangra dancers and welcome arches all the way from Wagah to Amritsar [Images]. Crowds lined the route, eager to shake hands, thrusting babies at us to be kissed, throwing flowers.
By the evening all of us had sore shoulders and bruised hands, but no one was complaining. This was followed a civic reception at Amritsar, where we showered with gifts and the typical Patiala Peg of Punjabi hospitality.
As the special train carrying us steamed into the Delhi cantonment railway station, Field Marshal Sam Maneckshaw was there to receive us, breaching protocol. He promised us that we would all reach home within two weeks. This was a welcome pledge, since many of us had heard horror stories about how prisoners released by China after the 1962 border war were detained and grilled for months.
But then that was a war we lost. This time a victorious army was welcoming its comrades.
Image: Then Captain Anil Athale on his return to India
Rediff Specials