February 17, 2005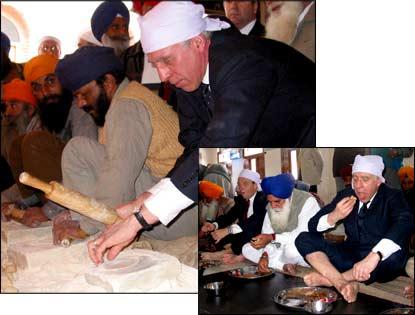 British Foreign Secretary Jack Straw is on a three-day visit to India to hold talks with his Indian counterpart Natwar Singh.
On Thursday, he went to Amritsar [Images] and visited the Golden Temple and the Jallianwala Bagh, where, in 1919, British soldiers massacred thousands of people protesting against British occupation.
At the Golden temple, Straw participated in the langar (Sikh community kitchen) by rolling chapattis (Indian bread) and later ate the langar food.
Straw's home constituency Blackburn has a large number of people of Indian origin, particularly from Punjab.