Home > News > First Look


Here comes chota Chetan!

February 01, 2005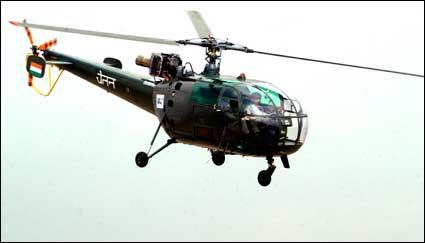 Chetan, the upgraded version of Chetak helicopter, made a successful inaugural flight in Bangalore on Tuesday.
Hindustan Aeronautics Ltd began the self-funded project six months ago.
It received a major boost when HAL's Cheetal helicopter (the Cheetah helicopter with a different engine) created a world record by landing at an altitude of 25,150 feet on Saser Kangi peak, next to the Siachen glacier.
Chetan has been fitted with a powerful Snecma TM 333 2B2 engine, which also powers Dhruv, the Advanced Light Helicopter, officials said.
Chetan can be seen at the Aero India show to be held in February.
Photograph: STR/AFP/Getty Images