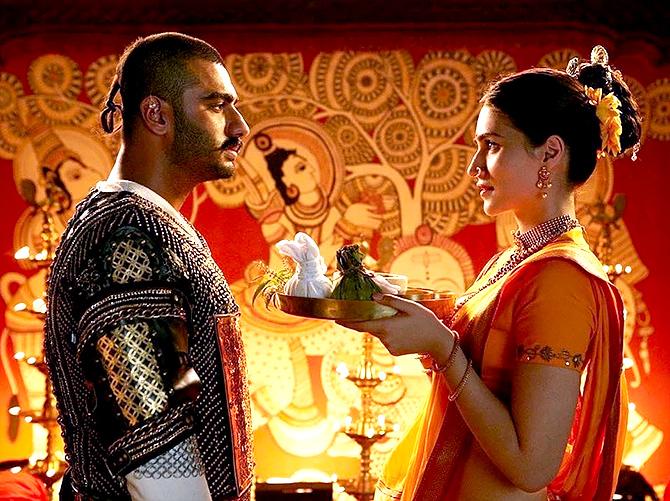 Ashutosh Gowariker's career is a roller coaster ride.
From movies that came and left the theatre in the blink of an eye to ones that caught Oscar's eye, it's quite a story.
Although the mild-mannered film-maker hasn't hit the bullseye in a while, he's still a significant name in Hindi cinema.
His latest Panipat, starring Arjun Kapoor, Kriti Sanon, Sanjay Dutt and Padmini Kolhapure, revisits the Third Battle of Panipat fought between the Marathas and Afghans in the 18th century.
Sukanya Verma looks at all the movies Ashu has made so far. Tell us your favourite in the poll below.
Pehla Nasha (1993)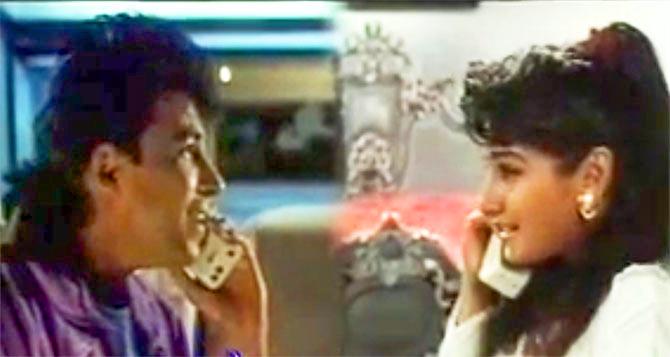 What's it about: A copy of Hollywood's Body Double, Gowariker's modestly scaled thriller starring Deepak Tijori, Pooja Bhatt and Raveena Tandon in an extended special appearance is about a struggling actor witnessing a young woman's murder from across his building.
When he decides to do something about it, things become curiouser and curiouser.
General consensus: Best remembered for an awards ceremony scene that features two of Gowariker's future heroes -- Aamir Khan and Shah Rukh Khan -- flanked by Saif Ali Khan, Rahul Roy and Sudesh Berry, Pehla Nasha sank without a trace.
Baazi (1995)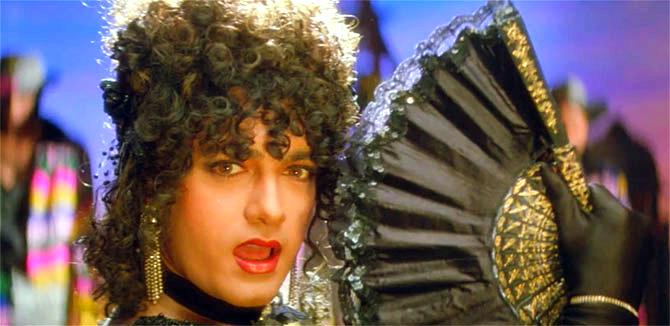 What's it about: Aamir Khan's dynamic cop takes on a corrupt politicians and terrorist nexus while Mamta Kulkarni pitches in the glamour to play a Bollywood brand of journalist in this potpourri of Hollywood-inspired action clichés.
General consensus: Despite Aamir's best efforts, Baazi was a box office washout. But his drag queen act in its Dole Dole track did grab a lot of eyeballs.
Lagaan (2001)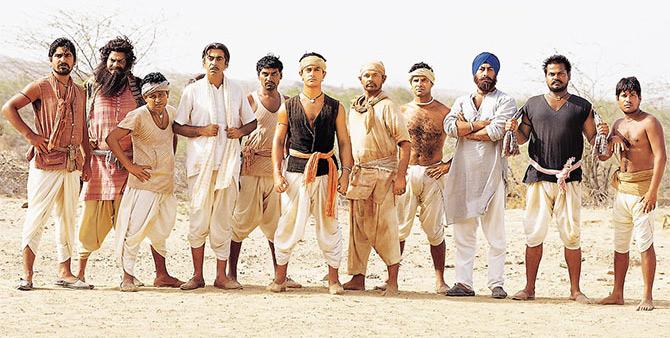 What's it about: At a time when India was under British rule, a bunch of villagers accept the challenge to defeat the Britishers at a game of cricket in exchange of tax exemption.
How they set aside their personal differences and use their uniqueness as a tool to assert the power of unity forms the crux of this underdog tale.
General consensus: Lagaan's crowd-pleasing story and period detailing led by a credible Aamir Khan ensured Gowariker's labour of love not only received unanimous acclaim but also a prestigious Best Foreign Film' Oscar nomination.
Unfortunately, it lost to Bosnia's No Man's Land.
Swades (2004)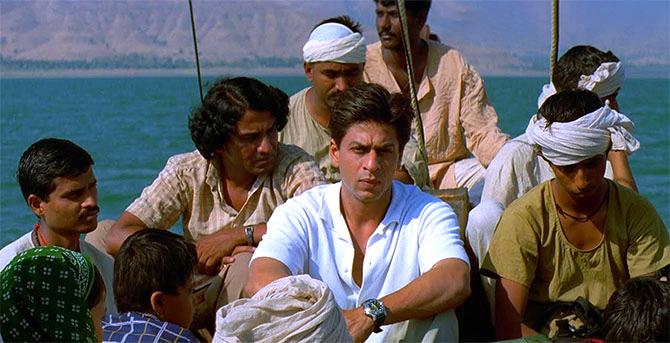 What's it about: An NRI scientist makes a trip to his homeland only to discover its wonders and woes in ways that inspires him to quit his dream job at NASA and work towards building his own nation.
General consensus: Considered a cult classic today, Swades boasts one of Shah Rukh Khan's most accomplished performances and Gowariker's most restrained, refined take on the ideals of patriotism.
Jodhaa Akbar (2008)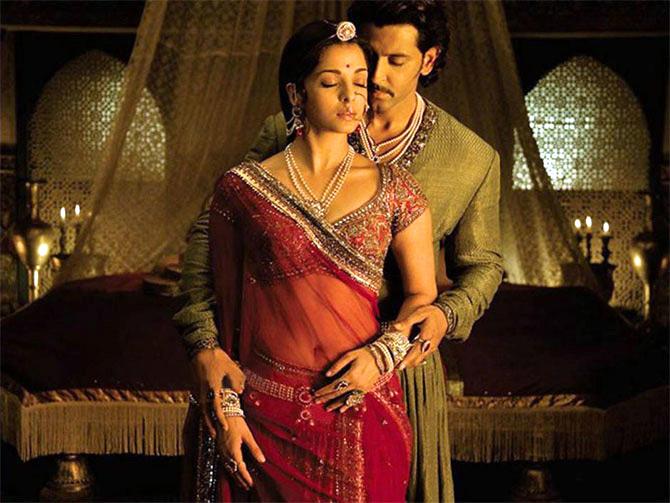 What's it about: Hrithik Roshan essays Emperor Akbar whose political marriage to Aishwarya Rai's Rajput princess Jodha reveals unique facets of his secularism and sensitivity.
General consensus: An opulent love story that tends to overstay its welcome and yet captivates purely on the strength of Hrithik-Aishwarya's grand chemistry and A R Rahman's soulful soundtrack.
What's your Raashee? (2009)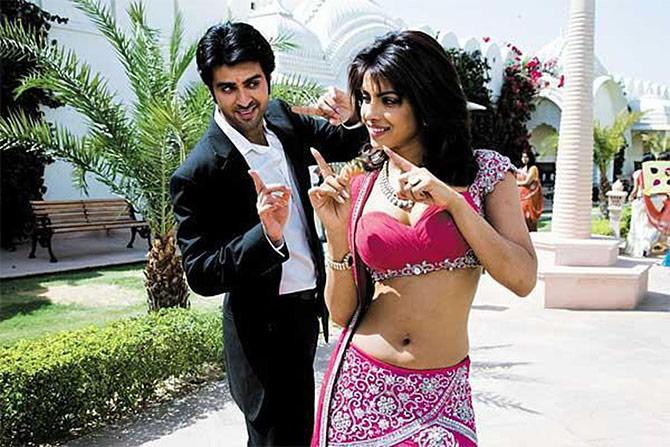 What's it about: In this adaptation of Madhu Rye's Gujarati novel, Kimball Ravenswood, Harman Baweja plays a young man interacting with 12 girls of each zodiac sign, all played by Priyanka Chopra, as part of an arranged marriage setup.
General consensus: Though it amply highlights Priyanka's prowess as an actress, What's Your Raashee is too long for its own good.
Khelein Hum Jee Jaan Sey (2010)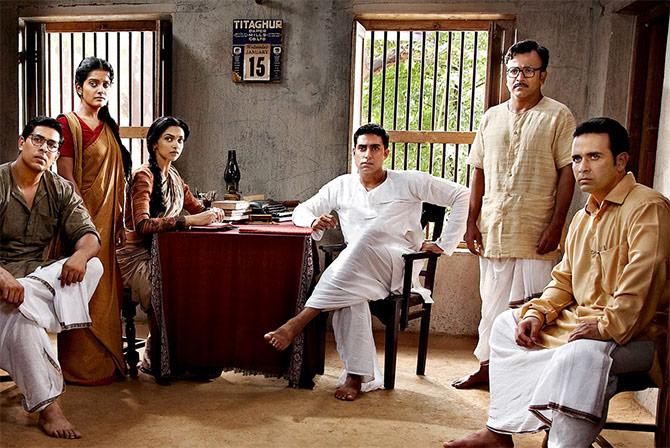 What's it about: Based on Manini De's Do or Die, Khelein Hum Jee Jaan Sey centres on young revolutionaries against the backdrop of 1930's Chittagong uprising.
General consensus: While critics acknowledged Gowariker's noble intentions to bring a forgotten chapter of history to the forefront as well as Abhishek Bachchan and Deepika Padukone's earnest efforts, Khelein Hum Jee Jaan Sey lacked the fire a subject like this so badly needed.
Mohenjo Daro (2016)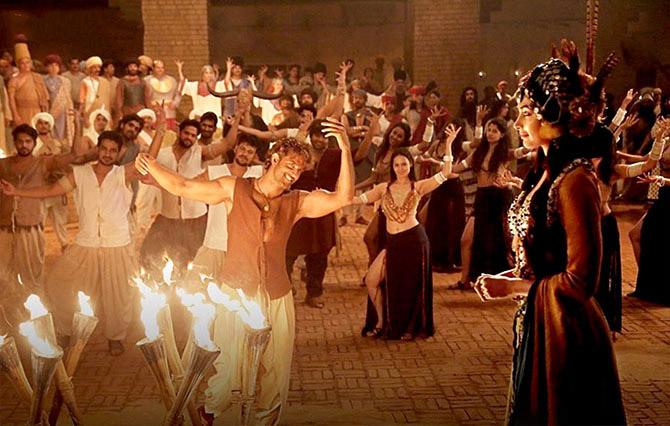 What's it about: Hrithik Roshan batters crocodiles, woos the exotically dressed priest's daughter, trounces the Indus Valley civilisation tyrant and rocks a bronze tan all in a day's work in the most ridiculed film of Gowariker's career.
General consensus: The kind that only find redemption in the land of so bad it's good.'
Which Ashutosh Gowariker film is YOUR favourite? VOTE!
---
Sukanya Verma is the Principal Movie Reviewer for Rediff.com.
She can be contacted at mailto_sukanyaverma@rediffmail.com
---