This year's Toronto International Film Festival ended with a controversial satire about the Nazis, Jojo Rabbit, winning the prestigious Grolsch People's Choice Award.
The films showcased at TIFF were very strong and promise a healthy film-viewing season for fans around the world.
Jojo Rabbit, with its bizarre humour, was among the 33 films Aseem Chhabra watched at TIFF. He lists his top 15 favourites, in alphabetical order.
Corpus Christi, Poland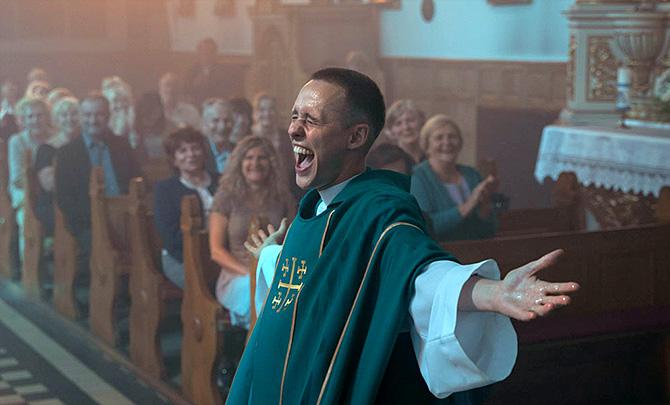 Poland's submission for the Best Foreign Language Oscar for 2020, Jan Komasa's Corpus Christi is a rare story about life giving us second chances.
A young man is released from a juvenile delinquent facility.
Instead of taking up a job at a sawmill, he walks into a small church and pretends to be a traveling priest.
His unorthodox methods shake up the old ways, but he is able to make significant differences in the lives of the parish, until things unravel and his reality catches up with him.
A powerful film, Corpus Christi's narrative rests on the charming performance of its lead actor Bartosz Bielenia.
Even when we know about his past, we want to believe in him and the spiritual journey he embarks on.
Ford v Ferrari, USA
Director James Mangold's film is based on a true story about the Ford Motor Company's underdog team of automotive engineers and drivers who take on the challenge of building a racing car to compete against the mighty Ferrari team.
The goal is to win the 24 hour Le Mans race in France.
The Ford team is led by two mavericks Carroll Shelby (Matt Damon) and Ken Miles (a brilliant Christian Bale, who will definitely be nominated for an Oscar for Best Supporting Actor).
Mangold (Logan, Walk The Line and Girl, Interrupted) has crafted a terrific Hollywood film with gripping car racing sequences, great camerawork, editing and sound design.
Ford v Ferrari may not have been the best film at TIFF, but it was a solid piece of entertainment.
Jallikattu, India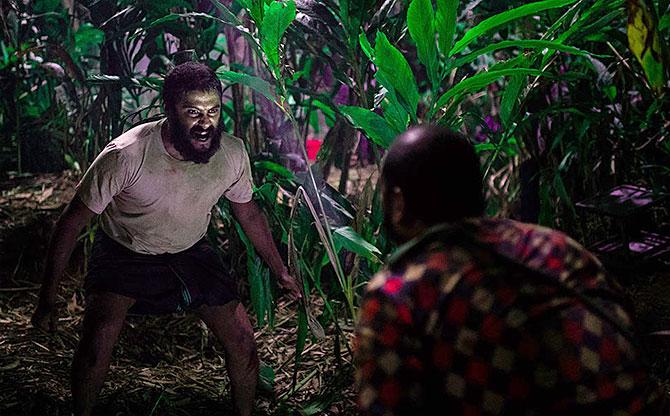 Lijo Jose Pellissery first caught the attention of festival programmers and journalists outside Kerala with his explosive film Angamaly Diaries in 2017. It was followed with Ee. Ma. Yau in 2018.
Like these films, Jallikattu also has a large cast of characters, many speaking parts and crowd scenes that move smoothly.
It must take a lot of rehearsal, but Pellissery's camera dances amidst the crowds effortlessly.
Jallikattu is influenced by the tradition practiced in Tamil Nadu where a bull is released in a public space and several men try to control it.
In Pellissery's film, a buffalo has to be killed for its meat, but it escapes first in the village and then in the neighboring forest, while hundreds of villagers hunt for it through the night.
A impressive film, Jallikattu ultimately becomes an exploration of who is the real beast.
Jojo Rabbit, USA
It has been 74 years since the Second World War.
So are we ready to laugh at Adolf Hitler?
Can we admit to enjoy a satire on the Nazis?
Director Taika Waititi believes the time is right and he makes an original anti-hate and anti-fascist comedy in which a young boy wants to become a better Nazi.
He is aided by his imaginary friend, a bumbling Hitler (played by the director).
Jojo Rabbit is inspired by the colour palettes and design sensibilities of Wes Anderson and boasts of delightful performances, especially by Scarlett Johansson, Sam Rockwell and Rebel Wilson.
But this winner of the TIFF's audience award has divided critics. Some Disney officials are also nervous about the audience reaction, especially in the US.
Yet, Jojo Rabbit may just have a bright future during the awards season.
Joker, USA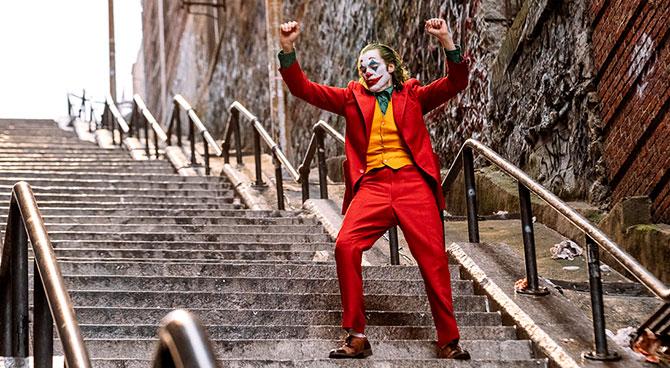 Who could have imagined that Todd Phillips, the man who directed films like Hangover, Old School and Road Trip -- all hugely popular with frat-boys -- would one day delve into the menacing world of Joker, a darker character than the one we have seen in DC comics?
Phillips's Joker is set in the Gotham City of 1981, largely representing New York City and the seedy Times Square area of that time.
It was the year I arrived in New York as a young student, and so a lot of Joker -- the dingy subways, the drug pushers on the streets and creepy characters -- is familiar to me.
What sets this film apart from other dark tales of the era, like Martin Scorsese's Taxi Driver and King of Comedy, is Joaquin Phoenix's deranged loner, Arthur Fleck.
Phoenix's Fleck aka Joker would not have been possible had Scorsese not created the Travis Bickle character, and there is a reason why Phillips casts Robert De Niro in Joker.
Is this finally Joaquin Phoenix's year to win an Oscar? The possibility is very strong.
Just Mercy, USA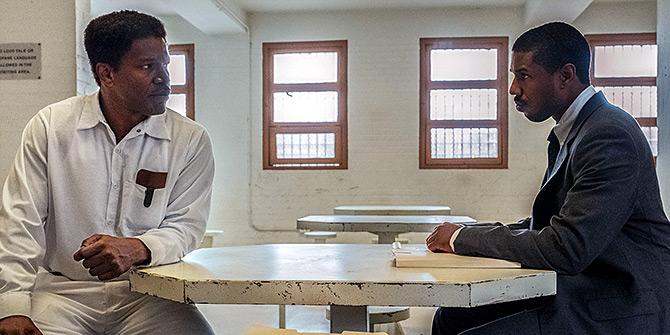 Director Destin Daniel Cretton's Just Mercy follows the conventional path, where the resolution seems obvious.
But the film, which tells a true story about an African American man wrongfully imprisoned for a murder he did not commit, is gripping and emotionally engaging.
A chunk of credit for the success of the film goes to its two main actors -- Michael B Jordan, who plays Harvard-educated lawyer Bryan Stevenson, who works tirelessly towards freeing black men, serving time and facing the death penalty in Alabama for crimes they have not committed; and Jamie Foxx as Walter McMillian, the man Stevenson is set on freeing.
Strong acting, effective dialogues and a screenplay by Cretton and Andrew Lanham give Just Mercy the heft that lifts it from a conventional courtroom drama.
After the TIFF screenings, the film -- especially its two male actors -- is being considered a serious Oscar contender.
Les Misérables, France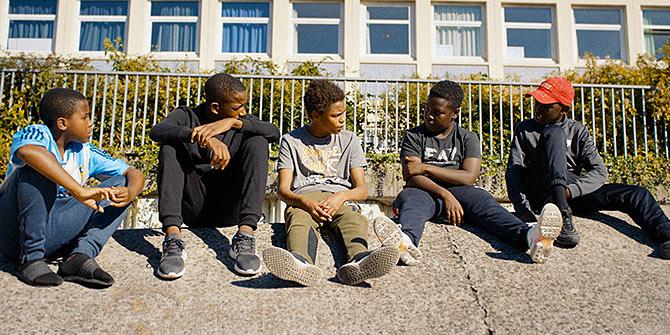 Winner of the Jury Prize at Cannes this year and the first film by Mali-born French film-maker Ladj Ly, Les Misérables is a contemporary take on Victor Hugo's 1862 novel.
Ly even sets his film in the same suburb of Paris, Montfermeil.
In 2018, times have changed.
France has just won the World Cup, but trouble is brewing in Montfermeil among its immigrant residents, especially those belonging to France's former African colonies.
A prank by a group of kids -- they steal a lion cub from a circus -- explodes into an out-of-control battle between three policemen and the young teenagers living in the projects.
Les Misérables starts off as harmless fun, but the film eventually is a strong statement about the tough times in Europe and the urgent need to address a situation, which can create permanent damage to the continent's social fabric.
Marriage Story, USA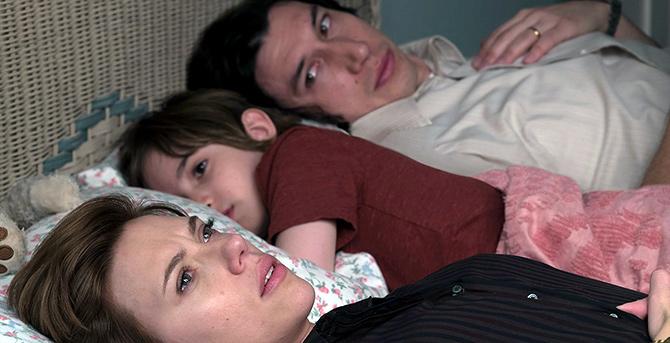 Noah Baumbach has dealt with marriages failing (The Squid and Whale), weddings and how they impact those attending (Margot at the Wedding), messy relationships and adults struggling with mid-life crisis (Greenberg, Frances Ha and While We're Young).
With Marriage Story, his strongest and most honest film to date, the film-maker gives us a Kramer vs Kramer for this generation.
While the plots are largely different, Marriage Story ends with a similar devastating impact on the viewers, as Robert Benton's Oscar-winning drama did in 1979.
With heartbreaking performances by Adam Driver and Scarlett Johansson -- their sadness will haunt viewers for days -- Marriage Story is a deeply sad, but an equally satisfying film.
The film won the first runner-up audience award at TIFF.
The buzz that has been building up from the Venice and Telluride festivals has put Marriage Story right in front for the Oscar race.
Moothon, India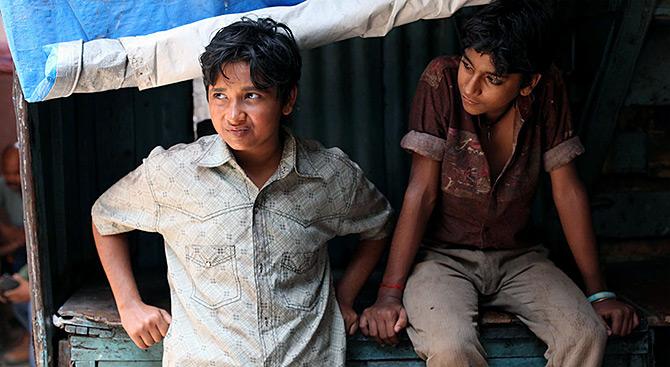 Film-maker and actress Geetu Mohandas's first feature Liar's Dice was India's entry for the foreign language Oscar.
Her second feature Moothon (The Elder One) is a more complex drama about two brothers and the world of prostitution and crime in Mumbai.
A story told in three parts, with disturbing scenes of child trafficking and violent outbursts, Moothon has a surprisingly quiet middle section -- a gay romance, mostly explored on moonlit nights on beaches in Lakshadweep (an obvious nod to the 2016 Oscar-winning film, Moonlight).
Moothon is a well made film with an impressive cast, including Malayalam star Nivin Pauly (who plays the older brother with a secret), Roshan Mathew, Shashank Singh Arora and Sobhita Dhulipala, rich cinematography by Rajeev Ravi (the director's husband, who also shot Gangs of Wasseypur and directed the remarkable Malayalam film Kammattipaadam), and an engaging story.
No 7 Cherry Lane, Hong Kong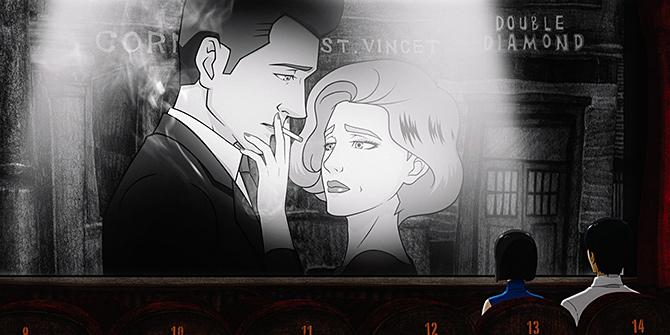 Veteran Chinese animator Yonfan is back after 10 years with a delicately crafted animation film, No 7 Cherry Lane.
Winner of the Best Screenplay award at the Venice film festival, the animation film is a nod to the politically charged Hong Kong of the 1960s, with homage to old movies.
A handsome student at the University of Hong Kong, Ziming gets a part-time job of tutoring a high school girl and slowly, he starts a relationship -- not just with his pupil but also her mother Mrs Yu, who is a single mother.
Ziming takes Mrs Yu to afternoon film screenings of French actress Simone Signoret's romantic movies.
Some of the best moments in No 7 Cherry Lane are the animated reenactment of black and white classic film scenes.
Meanwhile, university students in Hong Kong are marching on the streets carrying copies of Mao Zedong's red book and protesting against British imperialism.
Laced with nostalgia, colour, romance, homoerotic imagery and a lot of humour, No 7 Cherry Lane is a lovely animation film for adults.
Parasite, South Korea
All the praise that has been lavished on maverick film-maker Bong Joon-ho's Parasite is true.
The Palme d'Or winner at Cannes 2019 is one of the smartest films in recent times.
It is elegant, charming, with unexpected twists and violence to match some of the dark characters.
Since Cannes, Parasite has traveled to a number of film festivals and is South Korea's submission for the Best Foreign Language Oscar.
At TIFF, the film was the second runner-up in the race for the Grolsch People's Choice Award.
The upstairs-downstairs story in Parasite is familiar, but the film is so dark that it makes Downton Abbey feel like a Disney film.
Joon-ho's film is clever, smartly plotted and tremendously entertaining.
Portrait of a Lady on Fire, France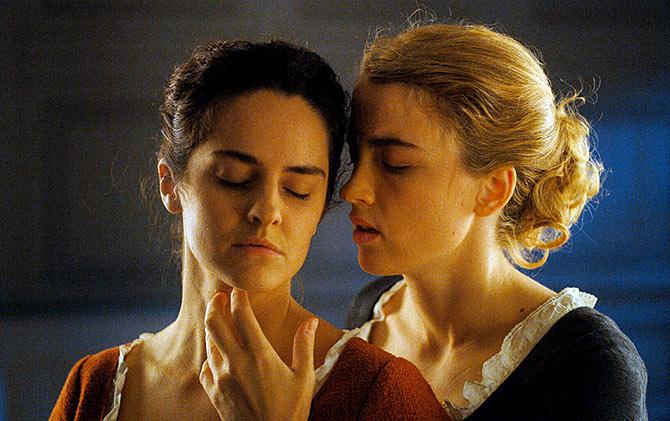 Director Céline Schiamma film won the Best Screenplay award at Cannes, but the gorgeously made film deserved a bigger award.
In Portrait of a Lady on Fire, Marianne (Noémie Merlant) is hired to paint a portrait of Héloïse (Adèle Haenel), a former nun, who is to be married off to her late sister's fiancé.
Marianne arrives on a remote French island to work on the painting, but Héloïse is opposed to the idea of modeling for an artist.
So, Marianne pretends to be Héloïse's new maid, keenly observes her facial features and then paints the painting in a quiet private space.
Schiamma's exquisitely crafted film explores the female gaze along same sex love and the beauty of being surrounded by art.
Rocks, UK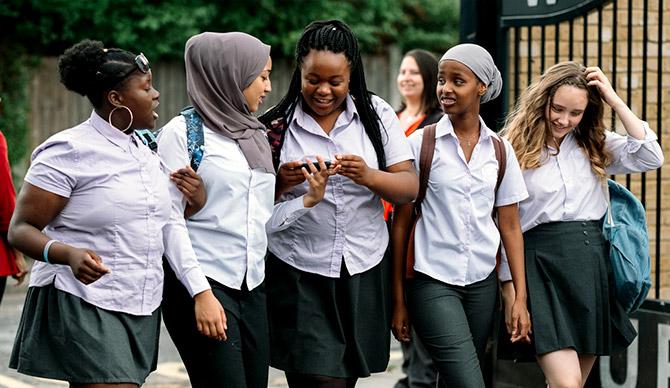 British film-maker Sarah Gavron explored the lives of Bangladeshi immigrants in the 2007 film Brick Lane (starring Tannishtha Chatterjee and Satish Kaushik).
In Rocks, Gavin works with teenage girls from the working class and immigrant backgrounds.
Shola (Bukky Bakray) -- or Rocks as her friends call her -- is a strong-willed teenager, thrown into the midst of a domestic crisis.
Her mother suddenly disappears and Rocks has to step in to take care of her younger brother, while avoiding the attention of government social services workers.
Like the films of Hirokazu Koreeda and Luc Jean-Pierre Dardenne, Rocks is an emotionally devastating film.
But Gavron's cast of characters are utterly charming -- adorable children who display a tremendous spirit of resilience.
The Two Popes, USA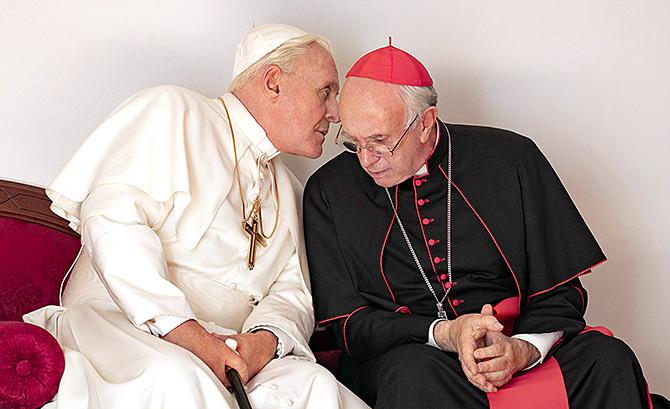 Mix two of the finest British actors Jonathan Pryce and Anthony Hopkins (both born in Wales), one of the best international directors from Brazil Fernando Meirelles (City of God and The Constant Gardner) and a top New Zealand-born writer Anthony McCarten (The Theory of Everything, The Darkest Hours and Bohemian Rhapsody), and you get a delightfully entertaining film.
The Two Popes examines the friendship between Pope Francis (Pryce) and his predecessor Pope Benedict (Hopkins) and it is such a joy to watch.
It was, in fact, a blessing after a range of dark and tragic films at TIFF!
The two actors compliment each other and perform with perfection and they are aided with wonderful dialogues.
Waves, USA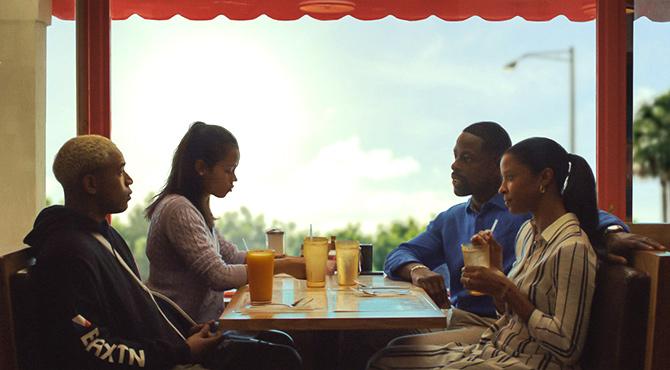 A surprise film that many critics had not heard of, Waves was first shown at the Telluride film festival.
It made quite a splash at TIFF -- the press screenings filled up and many journalists were shut out, so the festival added a third screening just for the press!
On the surface, Waves is a story about a well-to-do African American family and their son's rise as a wrestling star in school.
But due to an unexpected tragedy, all the comfort and warmth of this happy family fall apart.
Director Trey Edwards Shultz's (It Comes At Night and Krisha) hauntingly beautiful film examines the unpredictability of life and how one mistake changes everything.