Macho men alert!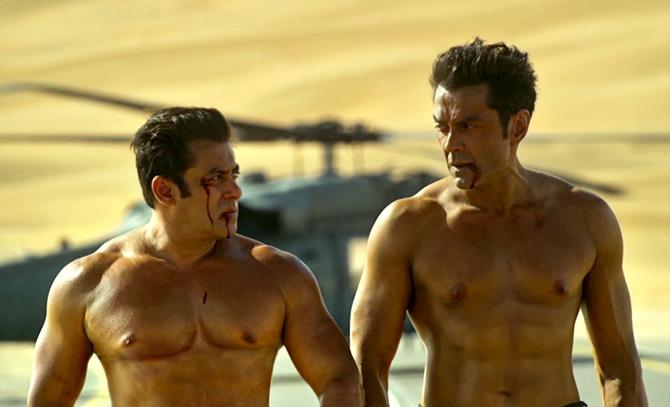 Salman Khan is known to make his co-stars work as hard as him in the gym.
Ask Govinda.
Lately, his focus has been on his Race 3 co-star Bobby Deol, and the results are for all to see.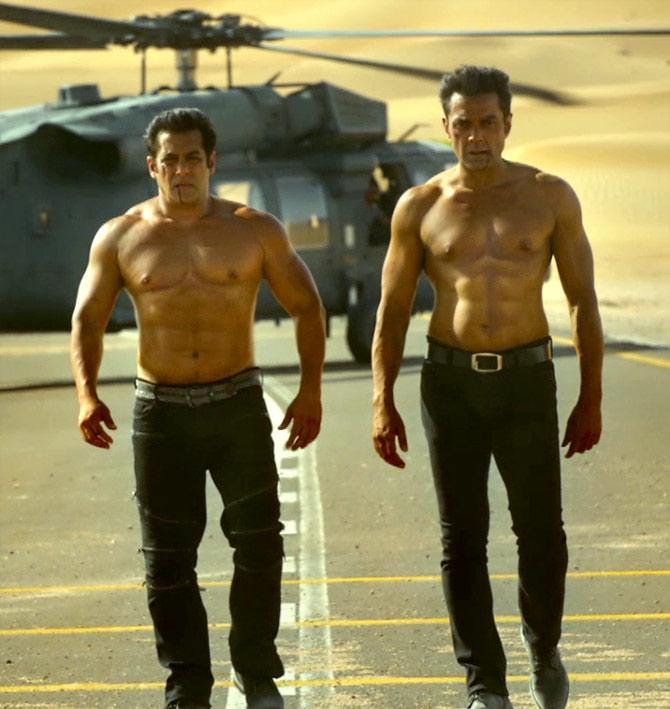 The film's trailer shows the actors walk away from a helicopter, in what seems to be an action sequence.
Bare-chested, with fab abs on fine display, it certainly looks like a scene made for the seeties!
With Bobby giving fine competition to Salman, it's time for you to vote!
Who has better abs?