Does Manmarziyaan feature in your list?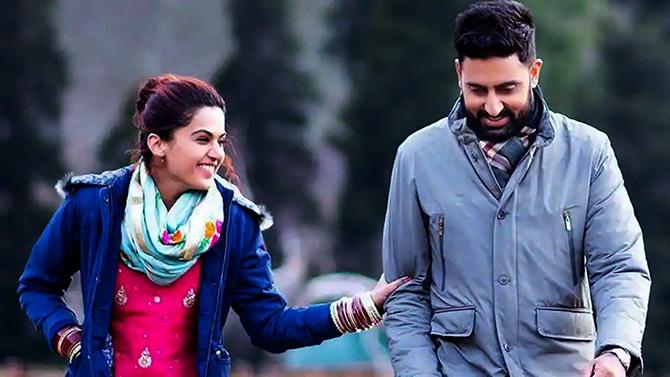 Stalled and shelved, loved and loathed, mesmerised and misunderstood, an Anurag Kashyap film is quite an event.
Despite the difficulties, delays, devastating degree of expectations, nothing has stood in the way of his conviction and creating as he pleases.
If anything, AK's body of work only proves the film-maker neither panders to convention nor aims to please.
Not the way Indian audiences are conditioned to anyway.
As the director of edgy, bleak and assertive cinema, his storytelling delights in succumbing to violent impulses of the human psyche underlying dark humour and blustering profanity.
Great or not, every single Anurag Kashyap film is a unique experience.
His latest Manmarziyaan, starring Abhishek Bachchan, Taapsee Pannu and Vicky Kaushal, is a volatile love triangle, showing a brand new side to his film-making.
Sukanya Verma lists AK's films, and asks you to vote for your favourite!
Paanch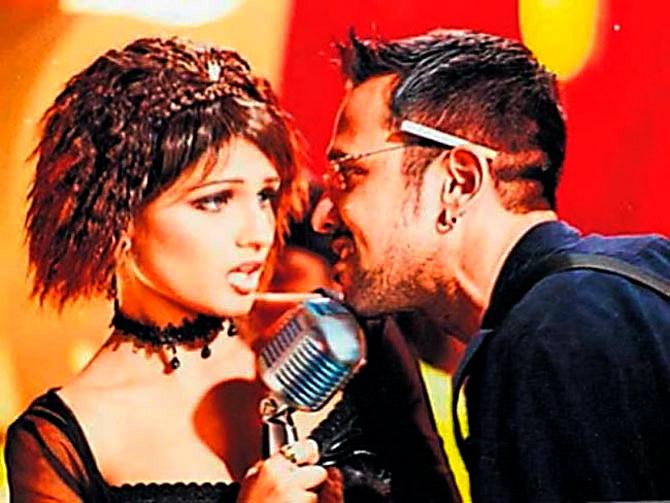 Denied a release by the censor board for its excessive violence, Paanch could not draw audiences into theatres like it would have wanted to but garnered acclaim for its screenwriter-turned-director as a brave new voice in Hindi cinema.
Spearheaded by a terrific Kay Kay Menon, the cult film, which is loosely inspired by Pune's Joshi-Abhyankar serial murders looks at a reckless rock band and the crimes they commit under the influence of drugs.
The Rediff Review: 'With director Anurag Kashyap's debut, Hindi cinema plunges into metropolitan realism. The film pushes sociopathic realism near enough the brink that the narrative almost falls into the abyss.'
Black Friday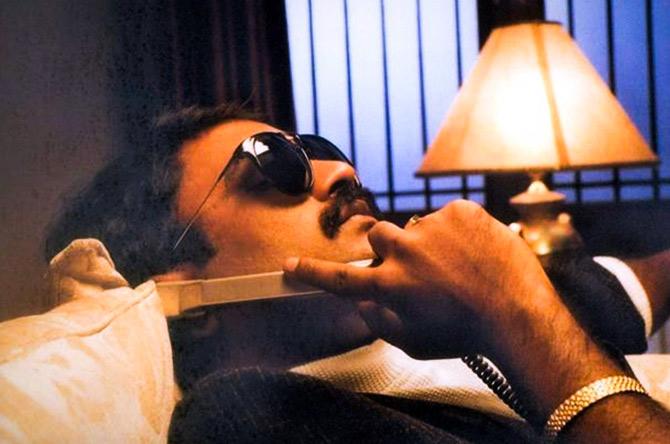 Kashyap's superb police procedural brings journalist S Hussain Zaidi's hard-hitting book to life. And how.
Set against the backdrop of the 1993 Mumbai blasts, Black Friday probes the underworld's role in executing the events.
Controversies and delays aside, it's an undisputed milestone in Kashyap's whimsical career.
The Rediff Review: 'Director Anurag Kashyap infuses a slick cinematic idiom to the book by Mumbai journalist S Hussain Zaidi.'
No Smoking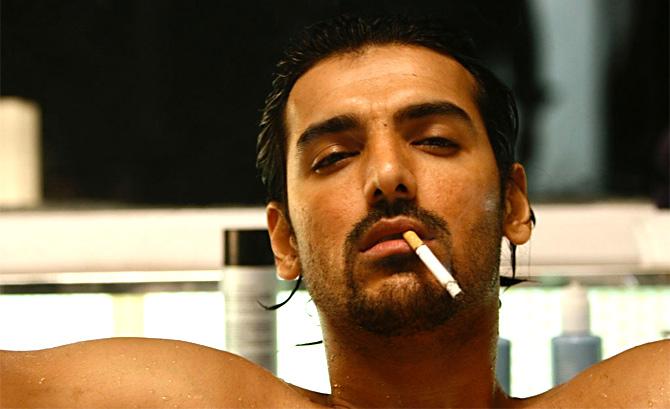 Oscillating between absurd and abstract, Kashyap's exercise to make John Abraham's character quit tobacco went above the viewer's head.
Over the years though, movie nerds have begun to read a little more into No Smoking's nerve than it gets credit for.
The Rediff Review: 'This is self-indulgent film-making. It's narcissistic and vain-glorious -- that totally ignores the sort of audience that may end up watching it.'
Return of Hanuman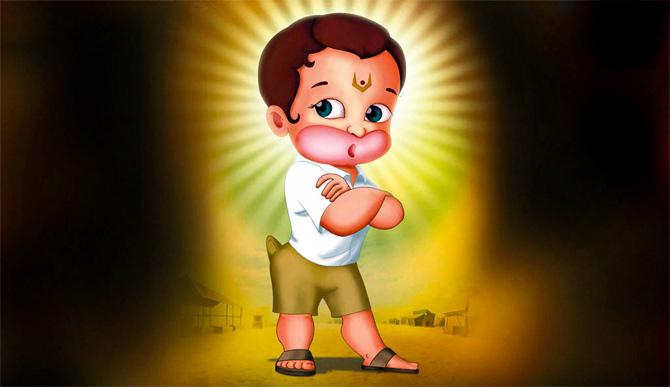 Kashyap gets points for getting out of his comfort zone.
But his attempts to produce something child friendly while subverting the format in this animated sequel to Hanuman results in a confused, awkward entertainer that cannot quite figure its target audience.
The Rediff Review: 'The film tries to be a lot of things at once -- enlightening, entertaining, cheeky, cool and comic. The outcome is incoherent and exhausting.'
Dev D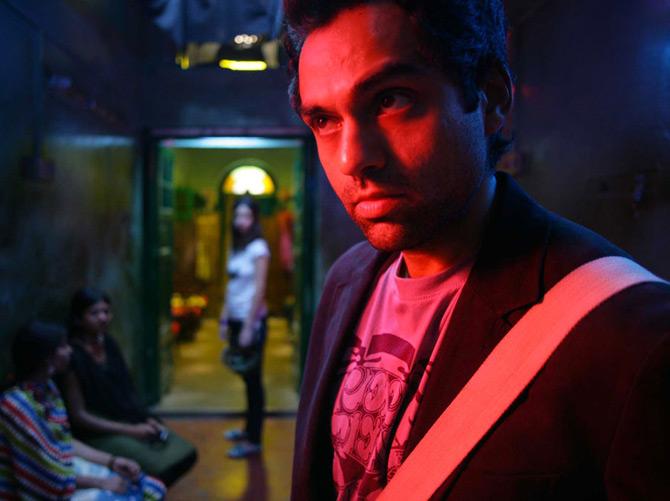 In modifying Sarat Chandra's doomed protagonists to contemporary times, Kashyap unravels fascinating relationship dynamics, one that strips the original of its coyness and opts for a slightly better fate.
The Rediff Review: 'Anurag Kashyap trailblazes in with a defiant new version that has only one aim, that to make your jaw drop.'
Gulaal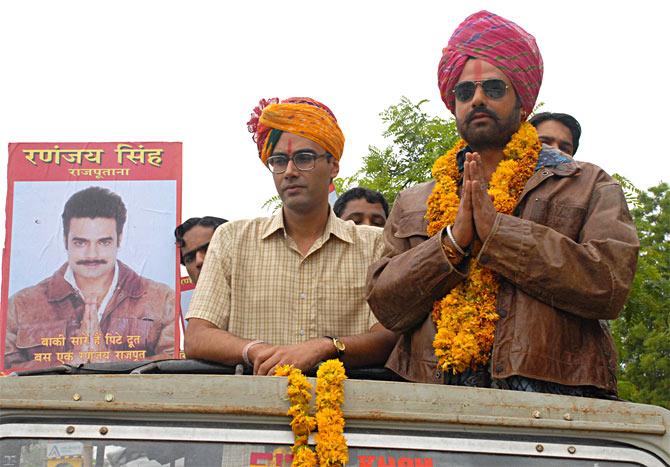 Deceit, democracy, activism, aggression, pride, politics, royalty, Rajputana colour Gulaal's striking if tad sluggish action.
Kashyap's ability to whip potent drama and extract powerful performances keeps us hooked through and through.
The Rediff Review: 'A marked departure for Kashyap in terms of treatment. Sure he still has an utter loser for a hero, but this is a film where the director understates his style and goes for severely gritty filmmaking.'
That Girl in Yellow Boots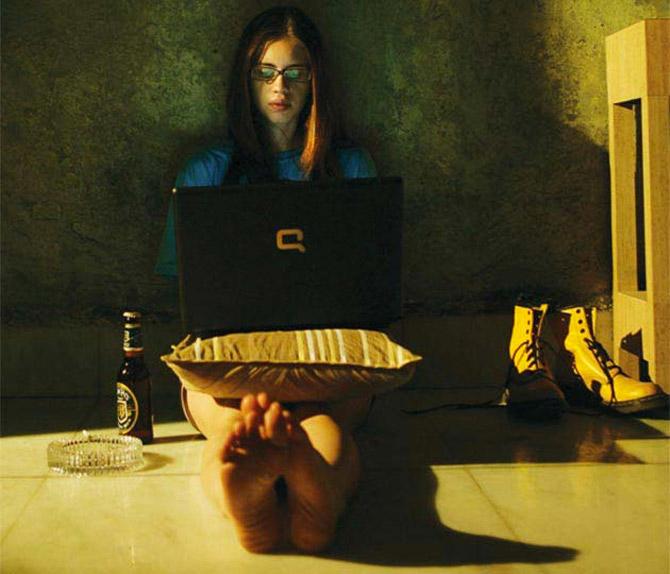 Written in collaboration with then wife Kalki Koechlin, That Girl in Yellow Boots is a lyrical, mysterious, wandering journey into a young woman's inscrutable mind, her grim surroundings and paternal pursuits.
The Rediff Review: 'That Girl in Yellow Bootsis a compilation of abstract frames, which often stir from their surreal state to expose the ugly, upsetting corners of society. The narrative refuses, almost doggedly, to follow a conventional structure. Instead like fluttering pages of a disorderly diary, it is puzzling, self-indulgent, wandering and personal.'
Gangs of Wasseypur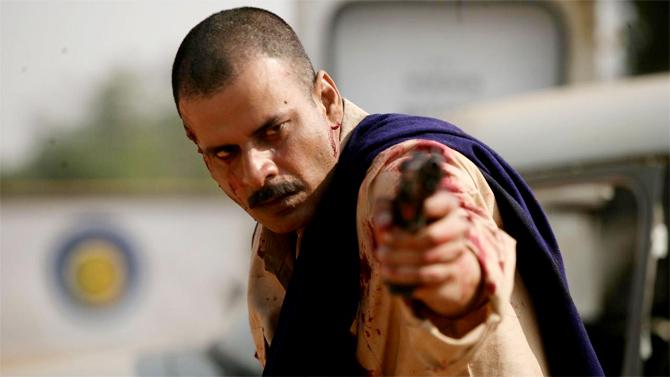 A revenge drama spanning multiple generations, characters and subplots, Kashyap's two-part epic with its killer lines, dramatic action, sly blows and a magnificent soundtrack is 320 minutes of hot-blooded brilliance.
The Rediff Review: 'An impressively ambitious -- and excellently shot -- collection of memorable characters and entertaining scenes set to a killer soundtrack.'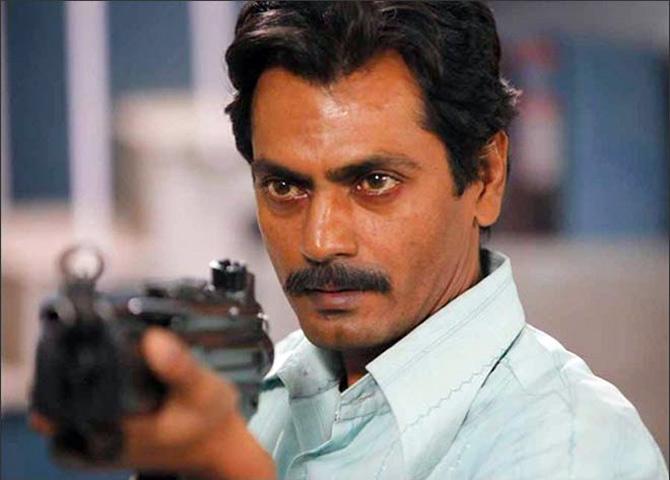 The Rediff Review: 'This film's pretty much all meat. And quite a feast it proves to be.'
Bombay Talkies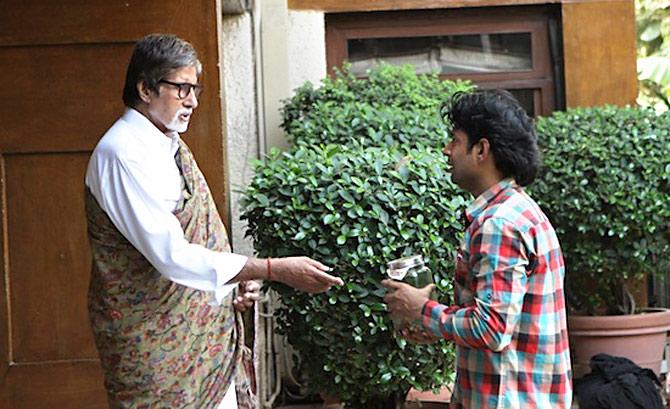 Kashyap's adoration for Amitabh Bachchan is obvious in the 'fanboy' theme of his anthology segment, Murabba. Often it overpowers the film-maker and the lack of objectivity shows.
The Rediff Review: 'If Johar is known for glaze, Akhtar brings perspective; Banerjee's narrative breaks new grounds whereas Kashyap scores in nuanced writing.'
Ugly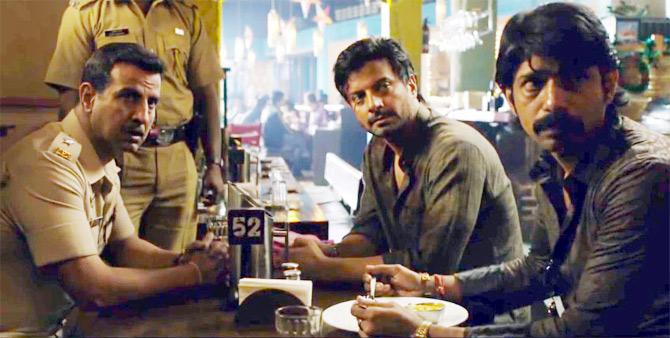 Few can go dark and disturbing as ferociously as Anurag Kashyap.
Ugly is all that and relentlessly so. The upshot of this kidnapped kid thriller is both staggering and shattering.
The Rediff Review: 'Ugly -- a constantly riveting, ticking time bomb of a film -- is by far Kashyap's finest film.'
Bombay Velvet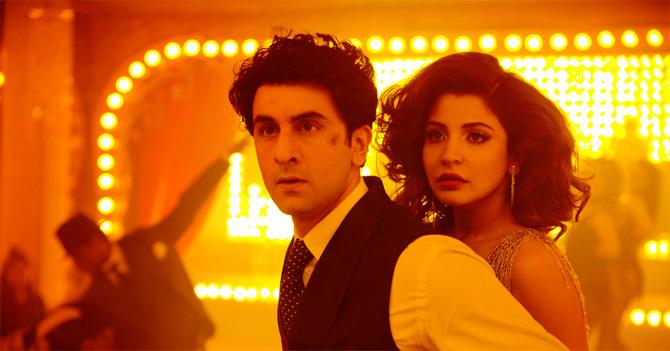 Despite big budget and stars, the director's most mainstream movie so far didn't get any love from audience or critics.
A gangster and a nightclub singer's impossible romance in 1960s Mumbai plays out blandly across a script whose vision is nowhere close to its ambition.
The Rediff Review: 'A cold film about cold people. Too bloodless to stun, too passionless to stir and too derivative to enthuse.'
Raman Raghav 2.0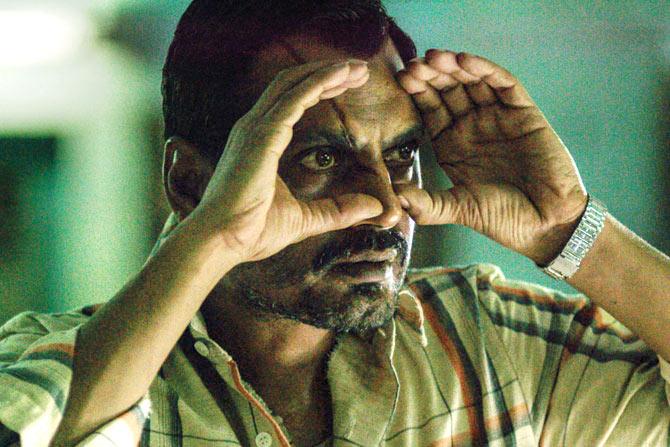 Kashyap orchestrates a classic cat and mouse game between an unyielding cop and psychotic serial killer to blur the lines distinguishing crime and law.
A crackerjack thriller backed by a first-rate turn from Nawazuddin Siddiqui, Raman Raghav 2.0's stylised, quirky treatment hits numerous high notes.
The Rediff Review: 'With this movie, Kashyap has probably made his most essayistic work to date, journeying across the treacherous terrains of psychopathy, trying to make sense of the essential boredom that spawns the sickness and linking it back to the city that gives it its shiv.'
Mukkabaaz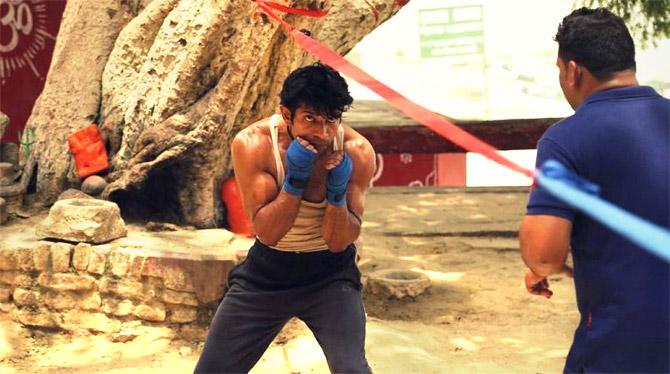 A boxer's life goes through major upheavals after he defies his politician patron and marries her niece as Mukkabaaz plays to the gallery with all the Kashyap touches -- pungent dialogues, spirited drama, believable characters.
The Rediff Review: 'Mukkabaaz is Kashyap's most crowd-pleasing film after Dev D, and while there's enough inventiveness packed between frames, it is primarily a movie for the easy moralists.'
Lust Stories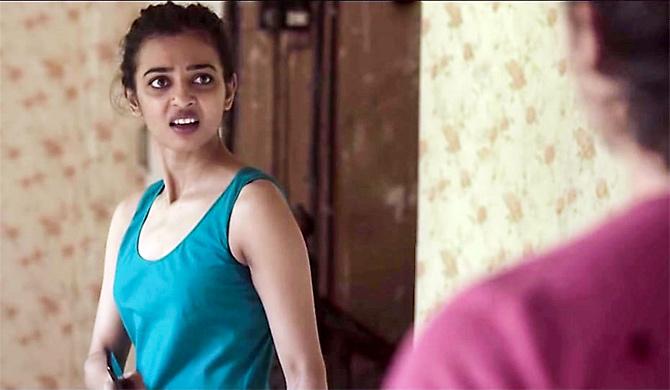 Kashyap collaborates with Karan Johar, Zoya Akhtar and Dibakar Banerjee post-Bombay Talkies to offer an intriguing peek into a nutsy teacher's cougar preferences and overbearing sexuality.
The Rediff Review: 'Lust Stories is a unique effort to bring lust out it in the open and treat it like any other regular human need while acknowledging the moral complexities it may provoke in a conventional society.'
Which is YOUR favourite Anurag Kashyap film? VOTE!