Long before he became a superstar, long before he summoned the courage to tell his father Rakesh Roshan that he wanted to become an actor, Hrithik Roshan was seized by self doubt.
A riveting excerpt from Anupama Chopra's In Conversation With The Stars.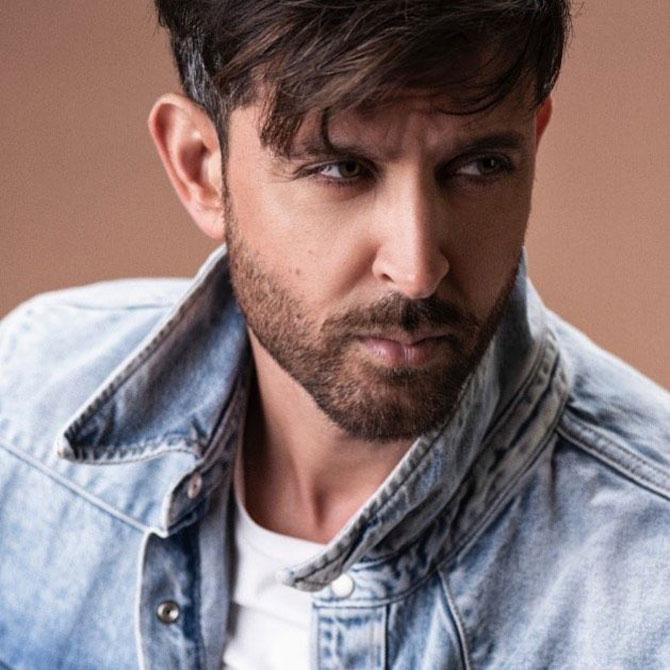 ANUPAMA CHOPRA: Your father was struggling to establish himself as an actor.
You have spoken about seeing your mother cry because there wasn't enough money to buy vegetables or you were thrown out of an apartment because you couldn't pay the rent.
So, what were your first impressions of the actor's life?
I mean, did these experiences scar you or were you enamoured?
HRITHIK ROSHAN: No, I don't think it was because I was enamoured.
I think it was more a kind of fear.
ANUPAMA CHOPRA: Fear about what?
HRITHIK ROSHAN: Fear about what I was going to do.
I had a stutter at that time.
I didn't know if I could act.
It was more of a kind of fear about what I was going to do.
My father didn't have a business which I could just take over.
In those days, I used to wake up at 2 am and I remember this one dialogue in some movie.
I would practise that dialogue for hours without the stutter.
The fear and anxiety just surrounded me.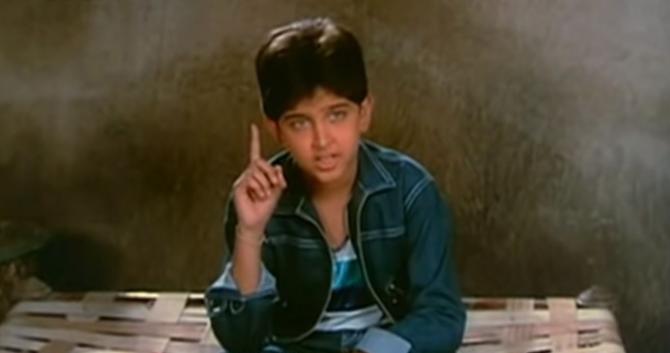 ANUPAMA CHOPRA: In January 1992, you joined Rakeshji as an assistant director for Khel, and then subsequently, you assisted him on several films, Karan Arjun, Koyla and King Uncle.
How did being an AD shape you as an actor?
What did it do to you?
HRITHIK ROSHAN: Well, first of all, it grounds you completely.
Knowing how hard the people behind the camera work takes away the fake ego and pride that an actor or a star might attain if he has no knowledge of what happens behind the camera.
And it is essential, I think, for every person, for every actor, to know, in some form, what actually happens behind the camera.
I remember I was the sixth assistant, so I was completely...
ANUPAMA CHOPRA: You were hired as the sixth assistant?
HRITHIK ROSHAN: I was hired as the sixth assistant and there were times when I was the last to get my turn to take a bath.
By the time I got to the bathroom, there was brown water coming out of the tap because we were shooting in some goddamn place in Nairobi, in the jungles.
I was like, Oh my God! It's brown, dude.
This is supposed to make me clean.
This is brown. What do I do?'
I remember going on to the set which was very, very close to my father's suite, jumping the wall, looking left and right, diving into my dad's room from the window, going into his loo, taking a bath there and then showing up late on the sets.
As an assistant, there was always some work.
So, just the travel, staying hungry, just the patience, and wait -- waiting for the star when he is having some kind of a...
what shall I call it?
You know, actors have problems with their hair, something's always wrong with the hair.
I am looking at his hair and thinking, 'Hair is fine, dude!'
ANUPAMA CHOPRA: Even while you were an AD you were nurturing ambitions of acting.
You did your first photo shoot with Dabboo Ratnani in 1994.
HRITHIK ROSHAN: Yeah, right.
ANUPAMA CHOPRA: What I am intrigued about is that your dad, by now, was a successful film-maker.
Why didn't you go to him and say, 'Dad, I want to act?'
HRITHIK ROSHAN: My dad has lived a very hard life.
So his instincts were of a man who would never compromise.
It's something that I learnt, and it's a damn good lesson to learn -- to never compromise.
You are not here to please people.
You're not here to please your son.
You're here to be good and strong and do the right thing.
Of course, my dad loves me.
He is the first person in this world who looked at me and said that I am a star.
Not said, but thought that this guy is a star.
And he bet his house and his cars; he mortgaged them all for my first film and I didn't even know.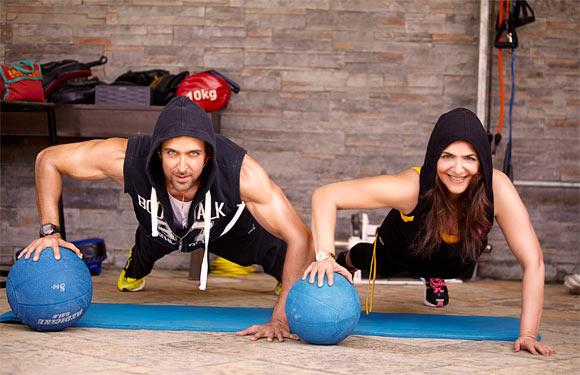 ANUPAMA CHOPRA: But you couldn't tell him this?
You couldn't articulate that you wanted to be an actor?
HRITHIK ROSHAN: I always thought that my father would make my first film.
I had taken that for granted.
And at the same time, there was a tug of war in my head where I wanted to make it on my own and didn't want him to make my first film.
I got my photo session done but I didn't tell my dad.
Only my mom.
ANUPAMA CHOPRA: But at the same time there was so much confusion.
You have talked about wanting, at some point, to go to Switzerland and do hotel management.
ANUPAMA CHOPRA: Because your friend was doing that.
You went to some polytechnic college to check out special effects courses?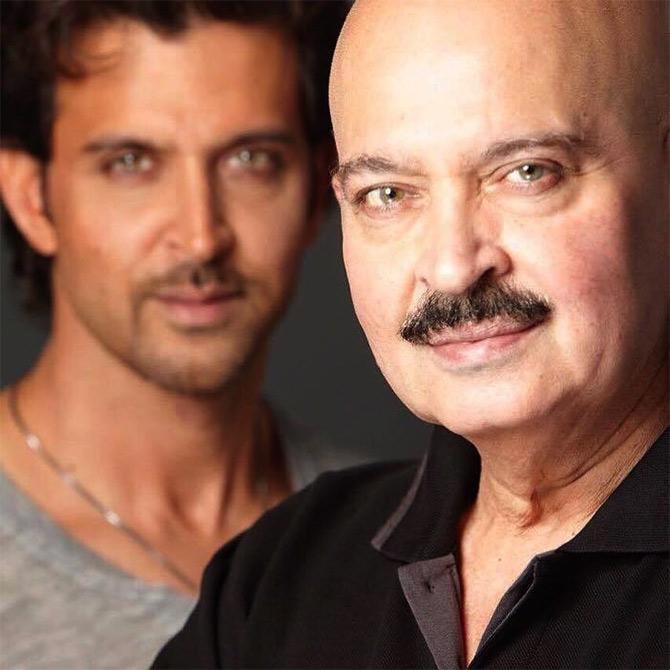 ANUPAMA CHOPRA: What was that?
HRITHIK ROSHAN: It was a scary time of my life.
I wanted to be an actor.
My father, thinking about the struggle that he'd been through, warned me against it.
He said, 'You must have something to fall back upon.'
So I said, 'Okay, if I don't work as an actor, what do I do?'
Uday Chopra, my best friend, and I were always doing things together.
Computer classes, this class, that class.
So I got him excited about doing special effects.
I said, 'Let's go and do special effects, man.
Let's go to America for a year or something like that, and do special effects.'
At that time, special effects to me was just a term.
I had an impression of some machine in my head.
I could buy that machine, know how to put it on and off and people would come, they would work, life would be set.
Very cool idea, simple.
I love special effects.
I love watching these films with special effects.
And then Mr Kader Khan came into my life.
Lovely man.
But he made my life hell.
He told my father, 'Yaar, if your son wants to go and do special effects, he must go to a polytechnic college, Bhagubhai.
Very close by.
Your son must go there.' My dad came home.
'Duggu, you want to do this?
You have to go to Bhagubhai.'
'What is Bhagubhai?' I asked.
'It's a polytechnic college.
When you come out of this college you will be able to fix an AC.
You will be able to fix a fridge.'
Was I supposed to be excited?
I didn't want to fix an AC.
I didn't want to fix a fridge.
I took the car, went to Baghubhai.
Very surreptitiously I took the turn, went around the bend and saw the college.
I saw the students going inside.
They would keep a comb stuck in their ear.
They used it to make sure that they looked great when they fixed the fridge.
I called up Uday and said, 'Dude, listen, man, I have found the answer.
If we have to do special effects, we have to go to Bhagubhai, man.
It's super cool, dude! We will be able to do everything! Listen to me, I am here, waiting outside the college. Come now.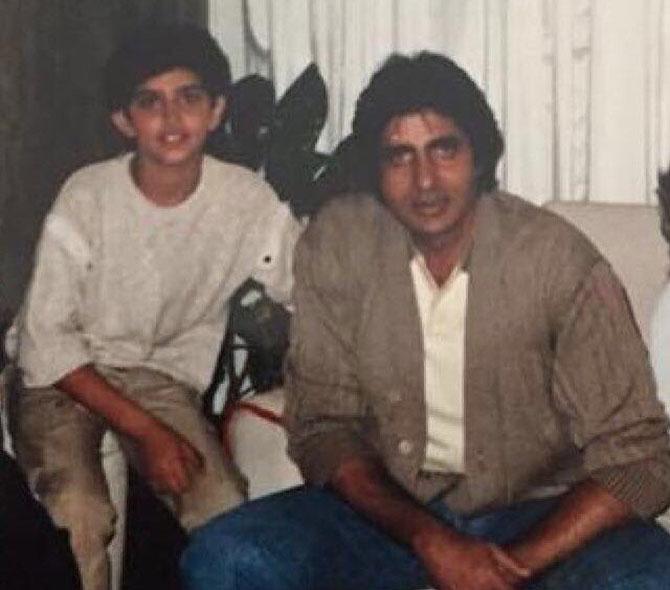 ANUPAMA CHOPRA: And he came?
HRITHIK ROSHAN: Yes, fully excited.
He asked where the place was.
I said it was right behind his house.
We had lived here for the past twenty years and we had no idea it was right behind our house.
When he reached, I was figuring out what to tell him to get him excited.
He came and sat next to me.
Meanwhile, I was trying to build it up with words.
He said, 'I am not going in here. I don't need to go here, yaar. My father is okay. I'll go straight to the special effects thing.'
So this went on for some two-three days.
Next day, we cancelled the idea.
Then we decided to go to VJTI (Victoria Jubilee Technical Institute).
Since we couldn't find the place, we looked around and found a guy on the street, walking idly.
We stopped him and I asked him if he knew where VJTI was.
He said, 'Ya, ya. I study there.'
And got into the car! Uday and I looked at each other.
I said, 'So, good college?'
He said, 'Yes, very, very good college.
You are going for admission?'
I said, 'Ya, both of us.'
He said, 'Okay, if you are from the 99-98 percentile, you go to building A. If you are from 97-98, you go here.'
I had 69 per cent and Uday had 70 per cent.
So, there we were...
70, 69, toh hai hi nahi yahan pe (70, 69 is not even considered).
So we drove up to VJTI, dropped him off and came back home! This is not happening, we said.
It will never happen.
My father will have to deal with Kader Khan on his own, some way or the other.
So that was the end of my special effects thing.
Then I said, yeh to nahi hone wala hai (this isn't going to happen).
I sat down and thought, 'This is going to weaken me.'
Then the revelation happened.
'If I have a safety net, am I truly going to be able to jump across the abyss onto the other side knowing that if I fall I'll be safe?'
I said to myself that I didn't need that safety net.
In fact, that net was going to be a disadvantage.
I wanted to have so much fear, or whatever it is.
So much passion, so much aggression, so much frustration, because if I didn't, I would die.
There would be no second chance, there is nothing.
I have to do it, one way or another.
That's when I went up to my dad and said, 'Papa, you have struggled for twenty years in your life.
I am your son.
Trust me.
This is what I want to do.
And I don't want a safety net.
In fact, if you give me a safety net, I'll tear it bloody down.'
'I want to know if I have it in me.
I want to know if I will be able to fly.
I will not be able to fly if you are going to weaken me with the safety net.'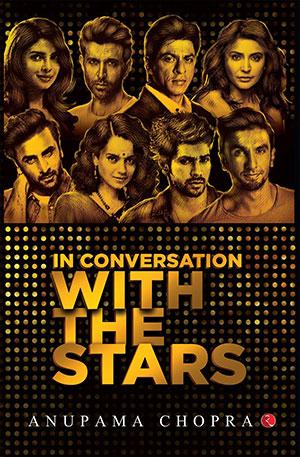 Excerpted from In Conversation With The Stars by Anupama Chopra with the kind permission of the publishers, Rupa Publications India.