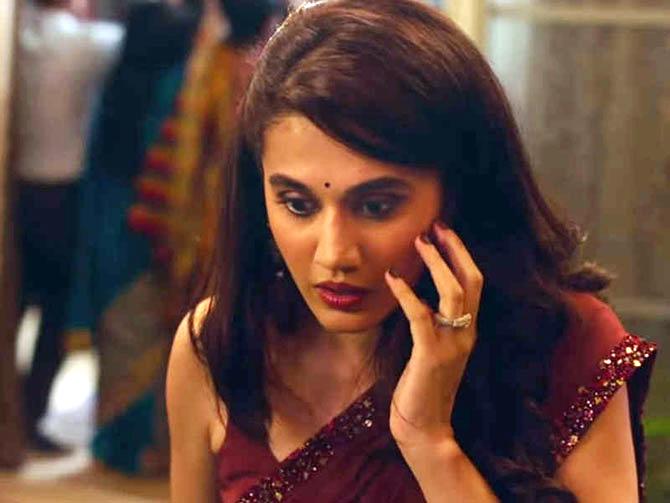 We may have made great strides in science and technology, send space missions to Mars and Moon, but when it comes to something as basic as respecting women, the world has got it so, SO wrong.
Since time immemorial, there are countless instances of violence against women.
Beaten, burned, raped, mutilated, murdered over love, hate, honour, greed, entitlement -- woman of no age, class or caste is safe from brutality.
Hindi cinema has not just explored various instances of brute force, but often glorified its misogyny.
Taapsee Pannu crusades against such a mindset in Anubhav Sinha's Thappad.
Sukanya Verma looks at some of its most unsettling depictions in Hindi cinema.
Provoked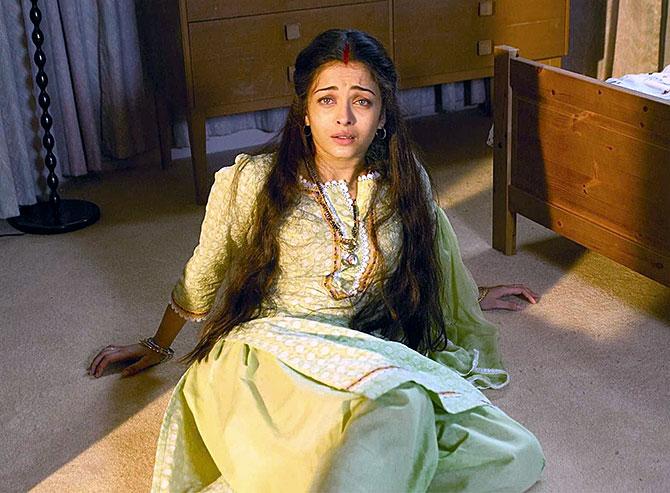 Jag Mundra's adaptation of Kiranjit Ahluwalia's autobiography, Circle of Light stars Aishwarya Rai Bachchan as a married woman at the receiving end of her alcoholic husband's domestic abuse. After years of enduring torture, she sets him on fire.
Videsh: Heaven on Earth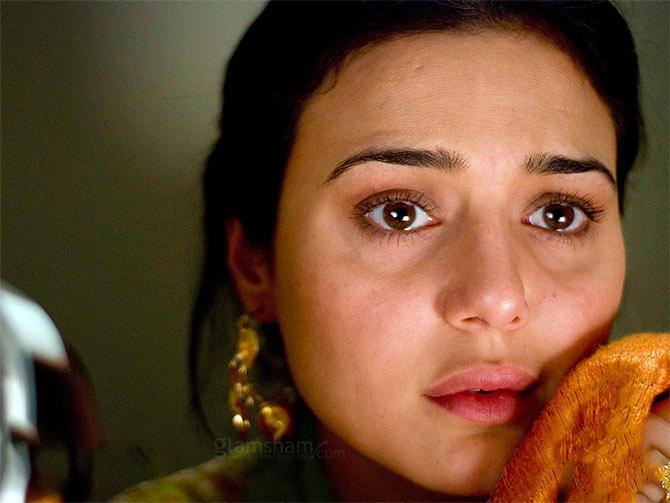 In Deepa Mehta's Videsh, internationally released as Heaven on Earth, Preity Zinta portrays the horror of a newly married Indian girl in Canada discovering her husband is a ruthless wife-beater.
Chhapaak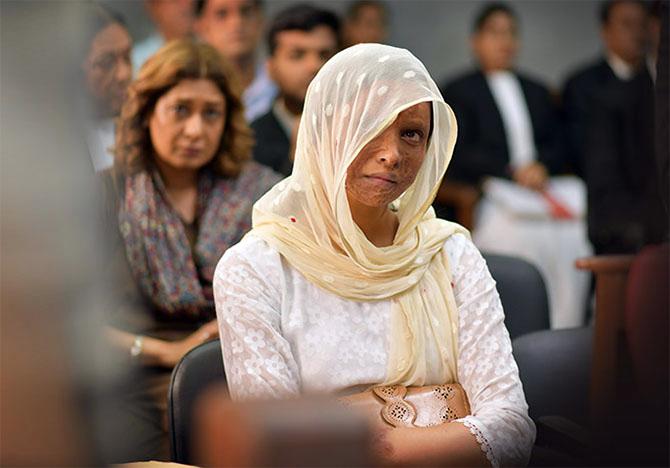 Deepika Padukone's poignant delivery in Meghana Gulzar's Chhapaak inspired by acid attack survivor Laxmi Aggarwal's real-life story documents one of the major hate crimes committed against women in ways that stun and shatter.
Kabir Singh
Polarised though the reactions may be about one of the most revolting characters to appear on screen, nothing is more distressing than watching Shahid Kapoor hit Kiara Advani and its director Sandeep Vanga Reddy justifying it with 'if you don't have the liberty of slapping each other, then I don't see anything there.'
Anjaam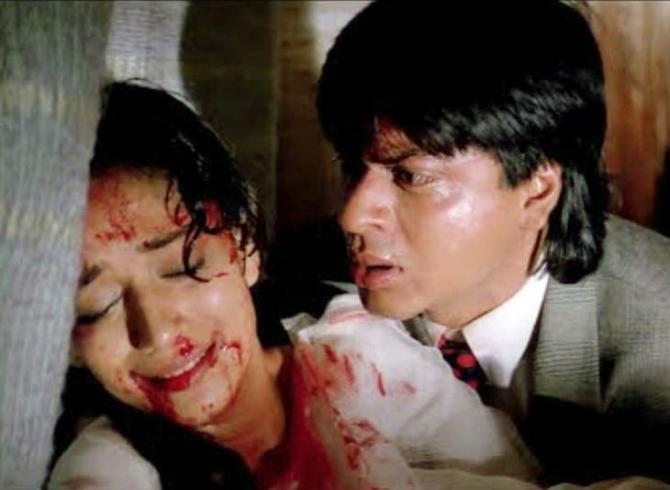 Shah Rukh Khan's incessant stalking of Madhuri Dixit in Rahul Rawail's Anjaam takes a vicious turn as he single-handedly destroys her happiness and incriminates her for a murder she didn't commit.
Dixit's gory experiences in prison and blood-soaked revenge against SRK are an exercise in excessive.
NH10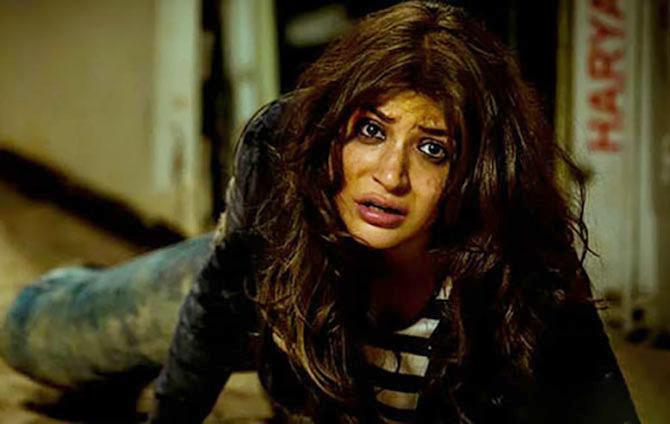 Anushka Sharma discovers an alarming degree of misogyny and the reality of honour killing in the chilling events of NH10.
The extent of violence she experiences first hand in this murky thriller is one thing neither she nor the viewer can ever forget.
7 Khoon Maaf
Priyanka Chopra has a rotten luck in marriage as Vishal Bhardwaj's adaptation of Ruskin Bond's Susanna's Seven Husbands.
They are all freaks of nature, but Irrfan's brutish behaviour and masochistic tendencies towards PeeCee in their segment evoke all kinds of terror.
Secret Superstar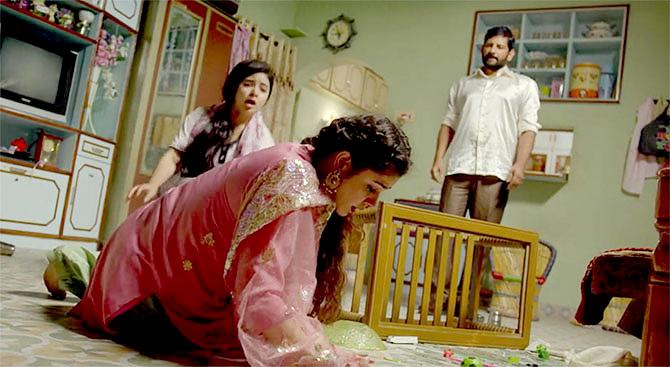 Scenes of domestic violence play out before children as they witness their mother's regular abuse at the hands of a brutish, bad-tempered father in Secret Superstar, compelling their first born to do something about it.
Bandit Queen
Seema Biswas's National Award-winning performance as Phoolan Devi was subject to much controversy owing to Director Shekhar Kapur's graphic portrayal of her gang rape and naked parade.
Awaara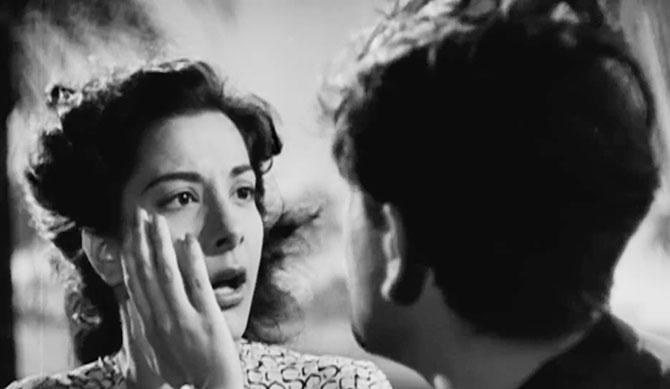 Raj Kapoor's Awara may be a fine film, but for that ghastly scene where the actor-film-maker persistently smacks Nargis across the face under the pretext of all-consuming chemistry.
Her submissive response, 'Maarna chahte ho, lo maar lo' is equally disturbing.
Shakti: The Power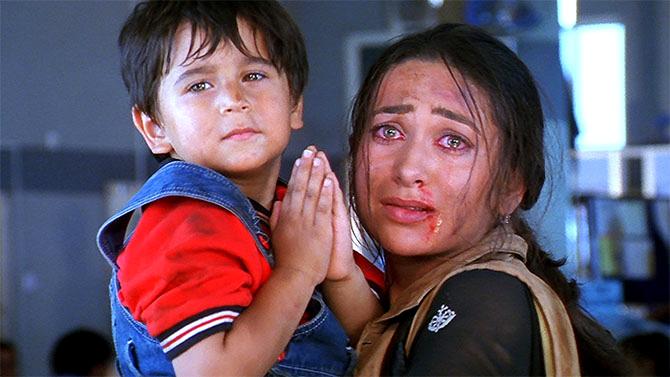 Roughed up in public view by her dead husband's ferocious father Nana Patekar, Karisma Kapoor is on the run to get out of what is clearly no country for any woman.
Mrityudand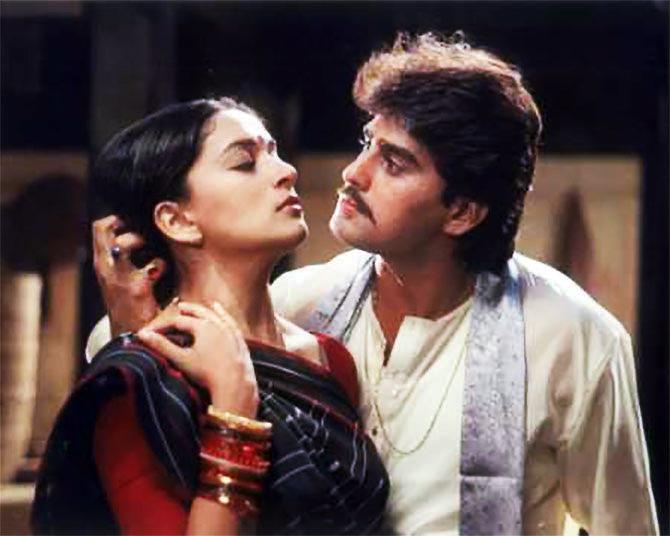 Misogyny in rural Bihar is the focus of Prakash Jha's Mrityudand where women are regularly mistreated by their chauvinistic spouses.
Until Madhuri Dixit's character raises her voice to make clear: 'Tum mere pati ho. Parmeshwar banne ki koshish mat karo.'
Daman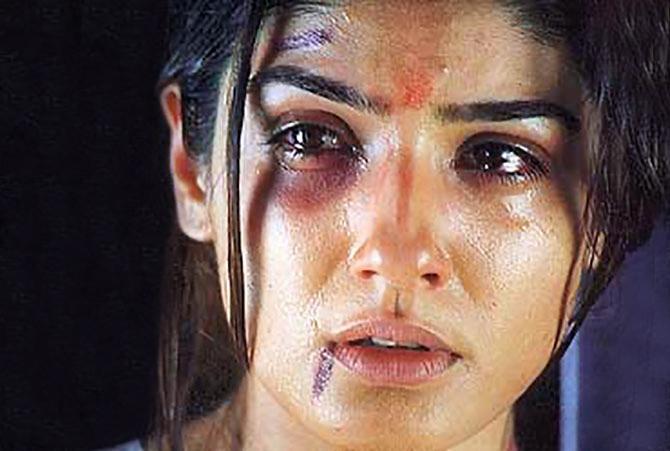 Raveena Tandon broke out of the Mast Mast rut and went on to win a National Award for her grim performance as a victim of domestic violence and marital rape in Kalpana Lajmi's high-strung drama.
Agni Sakshi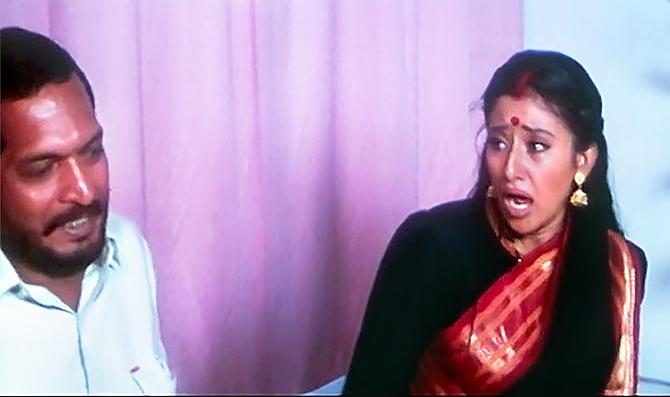 Considered one the more successful remakes of Hollywood's Sleeping with the Enemy, Agni Sakshi features Manisha Koirala as a woman faking her own death and starting life afresh to escape her lunatic first husband Nana Patekar's mental torture and physical abuse.
Matrubhoomi-A Nation Without Women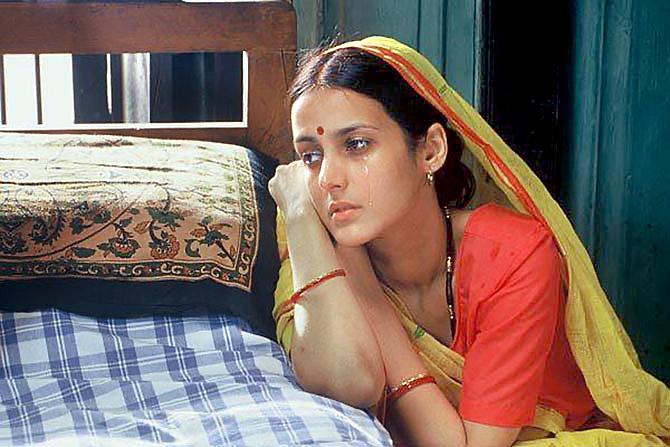 Manish Jha tackles the topic of female infanticide most provocatively wherein a woman in a village is married to five brothers and raped regularly to drive in the message of skewed sex ratio.
Not for the faint of heart, this.
Pratighaat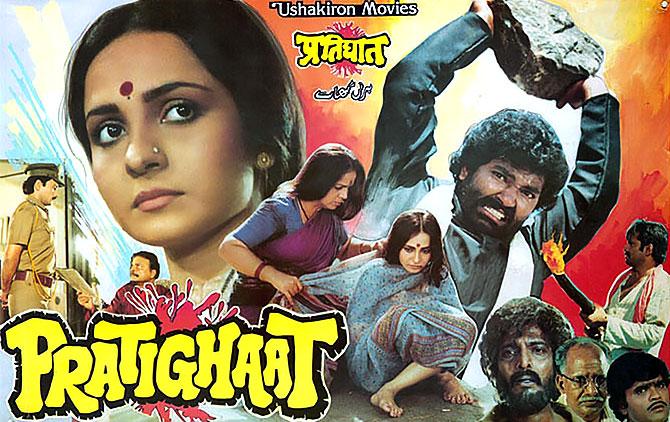 In N Chandra's fiery Pratighaat, Sujata Mehta plays a college professor stripped naked in public by a local goon for standing against him.
In a gruesome finale, she retaliates by chopping off his head with an axe.
Tezaab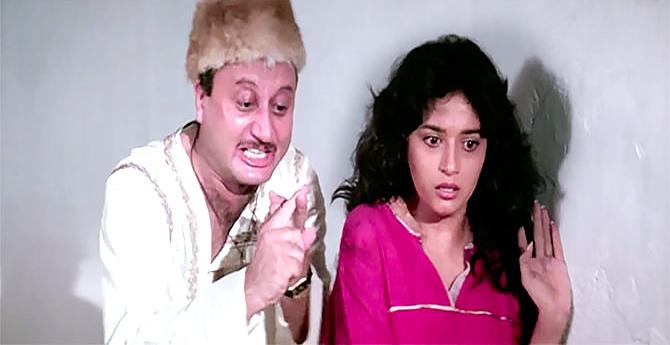 It's not just the horror husbands or random sickos, women need to shield themselves from.
In N Chandra's Tezaab, Anupam Kher plays an alcoholic beast who not only torments his wife to the point she commits suicide but also treats his college-going daughter shabbily.
Sometimes even flogging her with a whip.
Nishant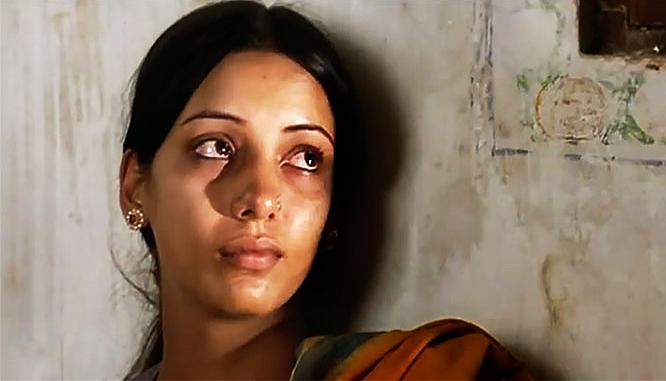 Shabana Azmi's character faces a fate worse than an animal's in Shyam Benegal's hard-hitting Nishant.
A school teacher's wife is abducted from her home by the village landlord, raped by the family men and held captive against her wishes indefinitely.