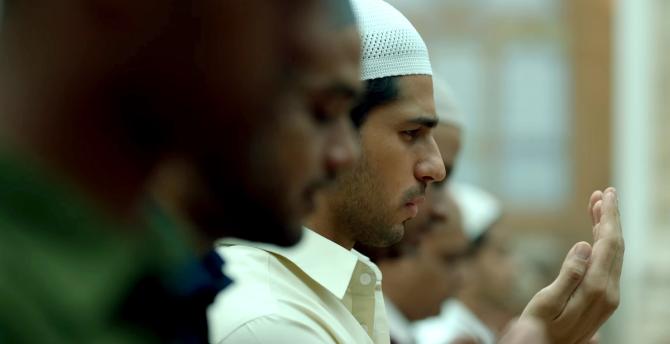 India and Pakistan's tumultuous relationship is fodder for drama in many Bollywood movies.
Be it Partition, war, jingoism or aman ki asha, there is a movie for every theme and timeline.
In Sidharth Malhotra's Mission Majnu, which drops on Netflix on January 20, the 38-year-old plays an Indian spy in Pakistan trying to get to the heart of a covert nuclear operation.
As Sukanya Verma notes, this is not the first time a character travelled all the way 'sarhad paar' for professional, personal or humanitarian reasons.
Raazi
Meghna Gulzar's acclaimed adaptation of Harinder Sikka's book Calling Sehmat casts Alia Bhatt in a central role to tell the true story of a RA&W agent persuaded by her father to marry a Pakistani military officer in a strategic bid to gather and relay information.
Raazi's tense thriller and Alia's compelling performance looks at the complexities of the job through a human lens.
Bajrangi Bhaijaan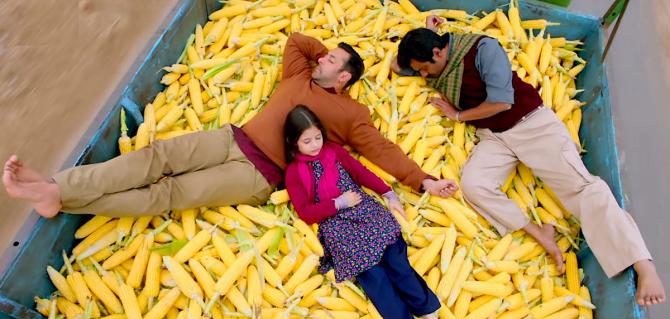 Salman Khan's warm charisma as a devout Hindu bending over backwards to help a lost Muslim kid find her way back home all the way to Pakistan sans passport or papers takes adventure and altruism to another level in Kabir Khan's secular fantasy.
Sardar Ka Grandson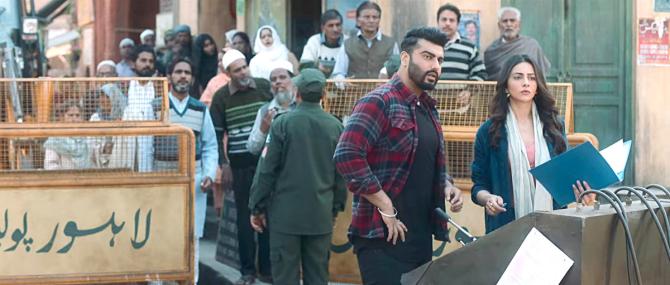 Arjun Kapoor plays a grandson, who travels to Lahore after vowing to shift his ailing daadi's ancestral home in Lahore, which she had to flee from during Partition, to her home in Amritsar after the latter is denied a visa. It results in a lot of bureaucratic brouhaha and beating around the bush.
Happy Bhag Jayegi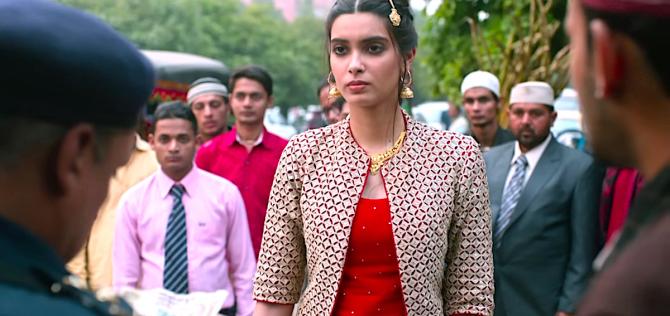 By twist of fate, Diana Penty, an Amritsar lass and runaway bride, finds herself taking refuge in a Lahore political family where a gallant Abhay Deol comes to her while beau Ali Fazal tries to join her for a happy reunion.
Though it's a rom-com of chaos, Happy Bhag Jayegi does well to show the equation between the locals of both nations as fun and friendly.
Dil Bole Hadippa
Rani Mukerji's cricket obsessed Punjaban pretends to be Sardar boy to gain a spot on the team.
And because she's so good, she almost doesn't get caught until the big, final match when India is playing against Pakistan in Pakistan.
An emotional speech and cry for inclusivity follow ensuing in applause from players and fans of both countries, and all's well that ends well.
Lahore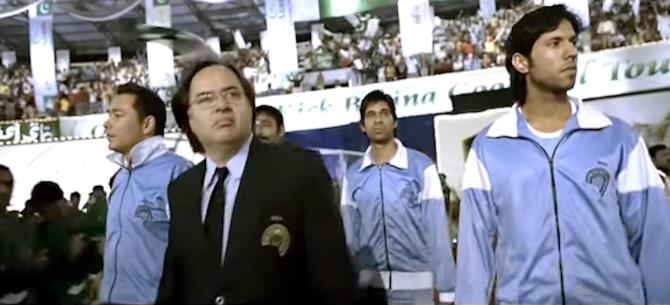 India tours Pakistan yet again for the sake of sport, namely kick boxing, in the National award-winning Lahore when sportsmanship and resentment collide but in the end, the game wins.
Gadar: Ek Prem Katha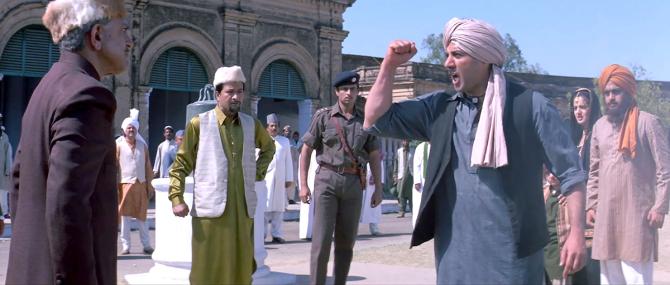 Back when Bollywood's nationalism was all about screaming anti-Pakistan slogans at the top of its voice, Sunny Deol made a killing in Anil Sharma's post-Partition masala where he not only goes to Pakistan to retrieve his wife and son but also single-handedly pummels half its population with punches and punchlines.
Agent Vinod
What's with Bollywood spies and Pakistan stopovers?
Sriram Raghavan makes a concession for one such halt in Karachi, replete with Kareena's modern-day mujra and Saif-style dishoom dishoom as they uncover something about a nuclear device in his middling albeit glossy offering, Agent Vinod.
Phantom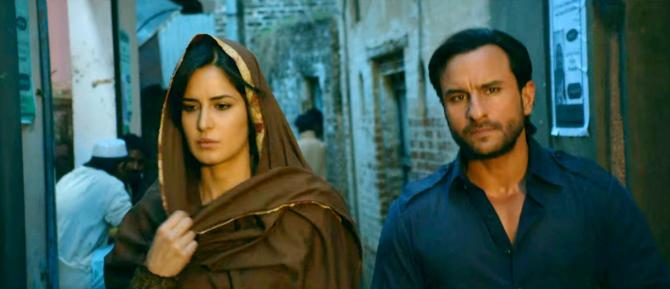 A complete contrast to the playful picture he painted in Bajrangi Bhaijaan, Kabir Khan opts to showcase Pakistan in an evil, extremists mode about to be taken down by India's valiant military and moles.
Veer-Zaara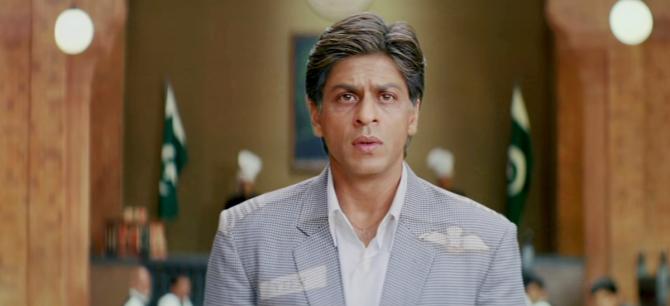 Yash Chopra's superhit cross-border saga chronicles the epic love story between Shah Rukh Khan's IAF pilot and Preity Zinta, a Pakistani aristocrat's daughter.
Forced to remain apart by hostile forces, their passion and patience is tested for over two decades until Rani Mukerji's fiery Pakistani lawyer vows to bring them justice.
Refugee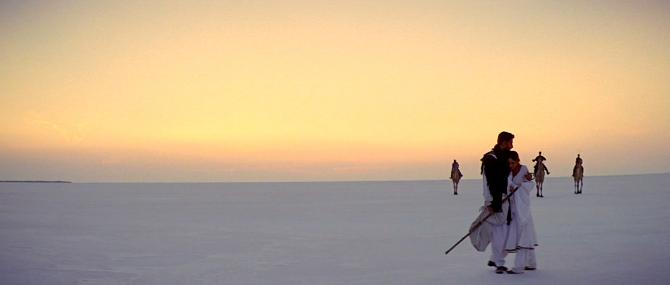 Abhishek Bachchan and Kareena Kapoor's sparkling debut in J P Dutta's Refugee is a Indo-Pak romance.
Sparks fly between Bachchan's mystery man and Bebo's Pakistani girl while ferrying folks across the border through the Great Rann of Kutch.
Trouble and complications soon follow.
Henna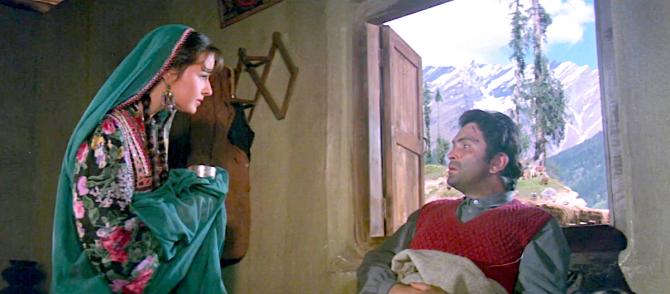 When Randhir Kapoor stepped in to direct Raj Kapoor's dream project and pacifist ideals following his demise, Pakistani leading lady Zeba Bakhtiar was roped in to play the titular part.
Meanwhile, resident hero Rishi Kapoor pitched in to play the Indian businessman who crash lands into Pakistan following a road accident and loses his memory.
His experiences within a small community and its kind-hearted villagers as well as tormentors and subsequent struggle to get back home forms the crux of the story.