Bollywood has seen many iconic villains, but it seems to keep returning to the ultimate baddie, Raavan.
Saif Ali Khan will now play the character -- he will be introduced as Lankesh -- in Om Raut's Adipurush, which has Prabhas stepping in as Lord Rama.
Joginder Tuteja looks at actors who have played Ravan in the movies.
Arjun Rampal
Ra. One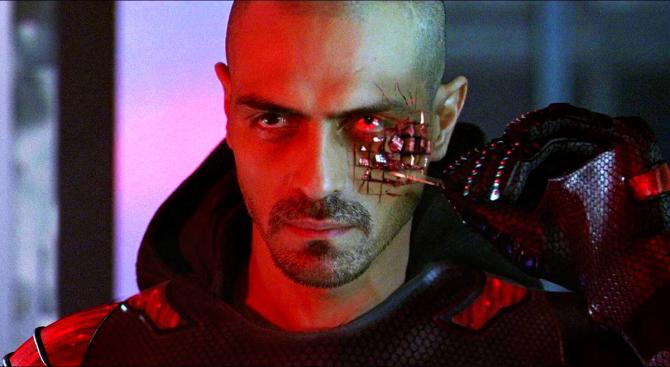 Okay, so he wasn't Raavan, but Ra.One in the namesake film. The connotation of all things evil was definitely there.
In Anubhav Sinha's sci-fi movie with mythological elements incorporated into the narrative, there was also a scene featuring Arjun Rampal (enacting a video game character who comes to life) with Raavan burning in the background.
Abhishek Bachchan
Raavan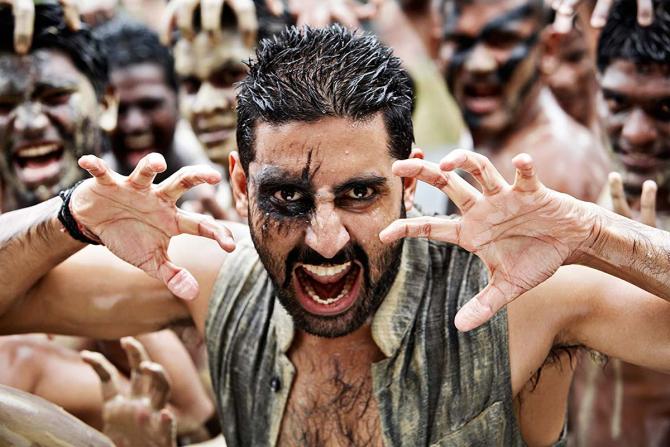 Mani Ratnam decided to explore a new dimension in his Raavan, and entrusted Abhishek Bachchan with the responsibility of turning evil.
Though he wasn't named Raavan in the film, he was pretty much the character.
Vikram
Raavanan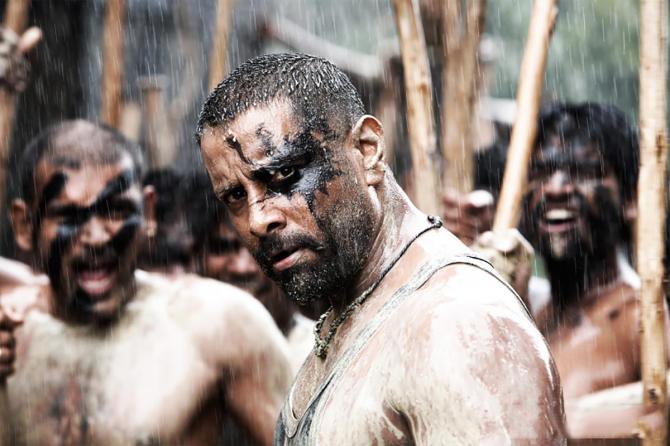 Mani Ratnam kept his Sita (Aishwarya Rai Bachchan) constant in Raavan as well as its Tamil version, Raavanan, but Ram and Raavan were played by different characters.
Vikram played Ram in the Hindi version and Raavan in the Tamil.
Prem Chopra
Kalyug Aur Ramayan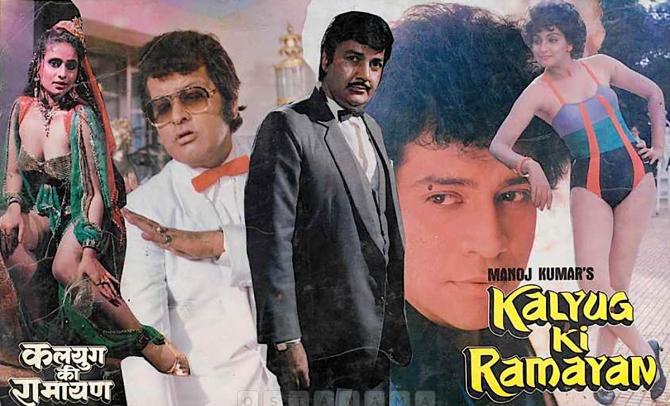 Prem Chopra made a career out of playing the villain in dozens of films and in Manoj Kumar's modern day version of the Ramayan, Kalyug Aur Ramayan, he played Raavan's reincarnation.
The film was, unfortunately, a botched up affair and went unnoticed.
Amrish Puri
Ramayana: The Legend of Prince Rama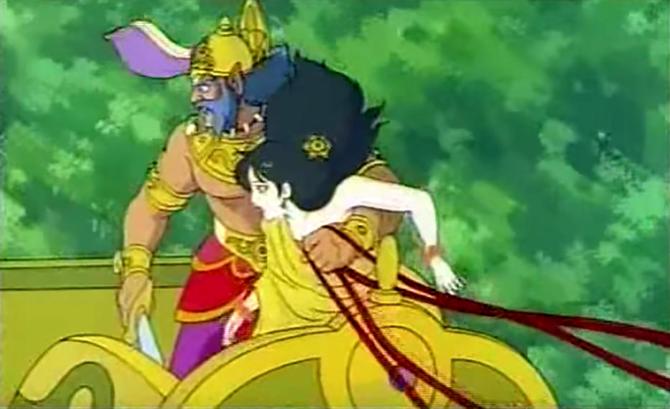 Back in 1992, there was an animation film on the epic, Ramayana: The Legend of Prince Rama.
The film was dubbed in Hindi and English with several Hollywood stars stepping in for the latter version.
As for the Hindi version, Bollywood didn't look beyond Amrish Puri -- and rightly so -- to give his voice for Raavan.
Ashutosh Rana
Ramayana: The Epic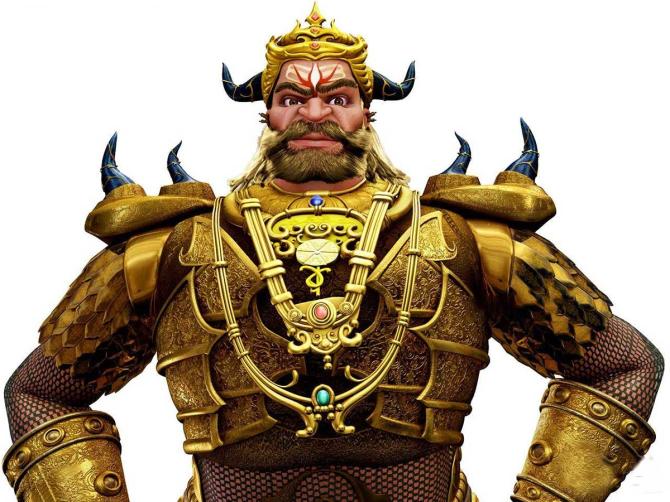 There have been quite a few animation versions of the Ramayan, and a notable one is Ramayana: The Epic.
Here, Raavan was voiced by another who played evil to perfection in quite a few films, Ashutosh Rana.
As Raavan, he brought terror on screen.
Gulshan Arora
Raavan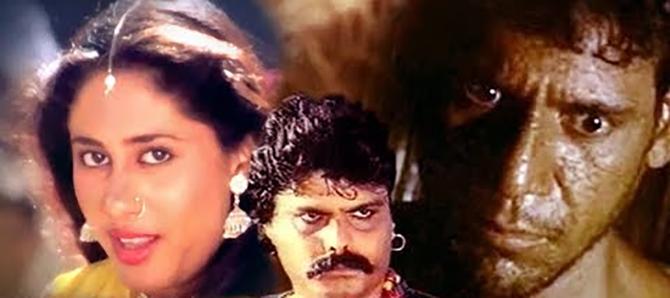 In 1984's Raavan, a lesser known actor named Gulshan Arora enacted the titular role.
Set in current times, the film had a village setting with Smita Patil playing Ganga.
The plot was about how Raavan wasn't hated, as Ganga worked towards reforming him.
Irrfan Khan
Sunday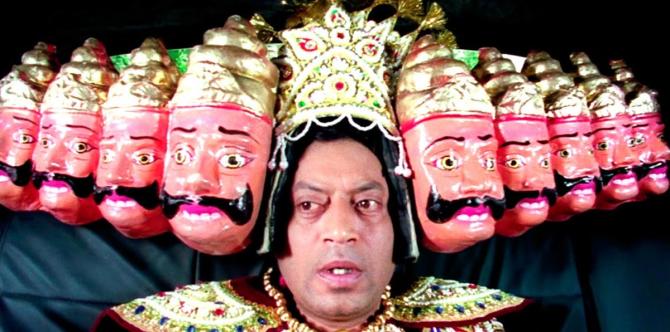 Irrfan Khan had a hilarious Raavan act in Rohit Shetty's comedy, Sunday.
The film had a rather unique plot about a missing Sunday in Ayesha Takia's life.
Even as Ajay Devgn went along solving this mystery, the scenes featuring Irrfan as Raavan were a complete laugh riot, as he shared good camaraderie with Arshad Warsi.
Akshay Kumar
Tashan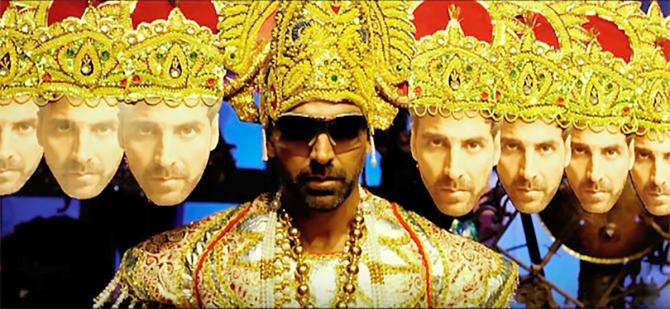 Tashan carried promise, but somewhere, the idea could not translate well from paper to screen.
But one act which went to the next level was Akshay Kumar, who stepped in as Raavan.
He came up with some perfect comic timing with his Raavan act and brought the house down with just his presence.