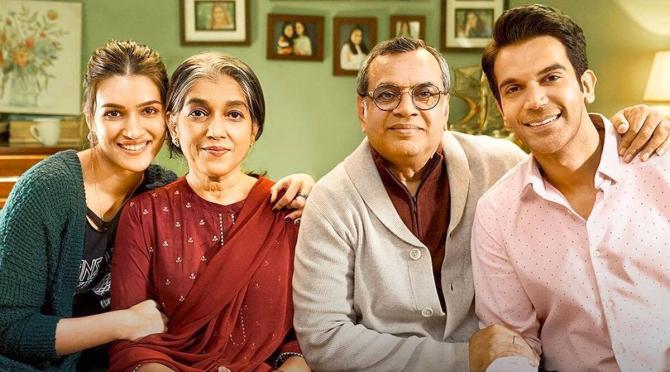 It's one of Bollywood's beloved tropes -- wiggling out of tricky situations by creating phony identities or throwing on a funny disguise.
And like nearly every single thing in Hindi movies, there's an instant and madcap solution for lack of parents too.
Beg, borrow, steal or adopt, fake parents share a history of coming to the hero or heroine's rescue ensuing in much mirth and masala.
In Hum Do Humare Do, starring Rajkummar Rao and Kriti Sanon, the latter will only marry someone who has parents and a pet dog, prompting a smitten Rao to hire Ratna Pathak Shah and Paresh Rawal to pose as his mummy-daddy.
Sukanya Verma lists some similar scenarios.
14 Phere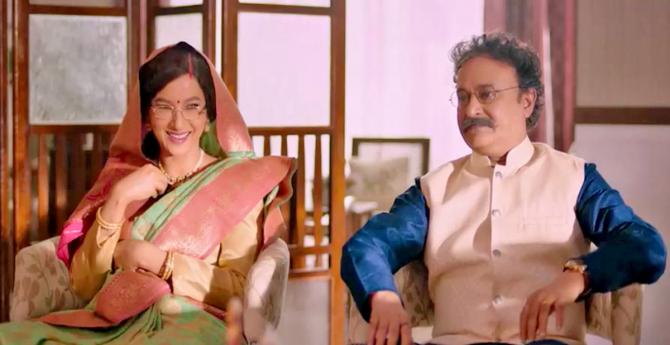 To avoid the pitfalls of an inter-caste alliance, a loved-up couple (Kriti Kharbanda and Vikrant Massey) hires the 'Meryl Streep of Delhi' (Gauahar Khan) and a method actor (Jameel Khan) to play their fake parents in front of their respective clans, leading to confusion and chaos.
Golmaal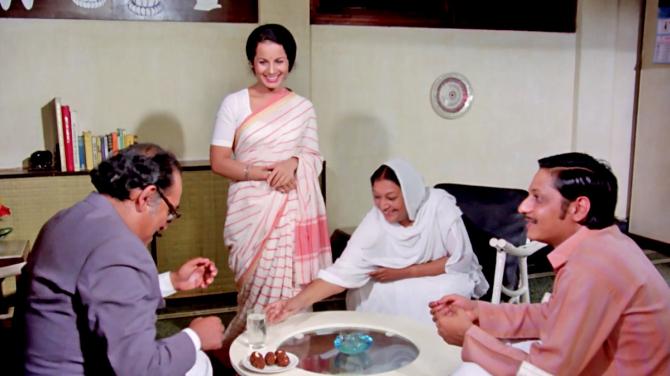 In Hrishikesh Mukherjee's Golmaal, Amol Palekar weaves all kinds of droll lies to keep his job. But when his old-school boss (Utpal Dutt) expresses a desire to meet his non-existent mom, a kindly socialite (Dina Pathak) pitches in.
The extent she goes to save his skin form some of the most endearing and amusing moments of this comic classic.
Bol Bachchan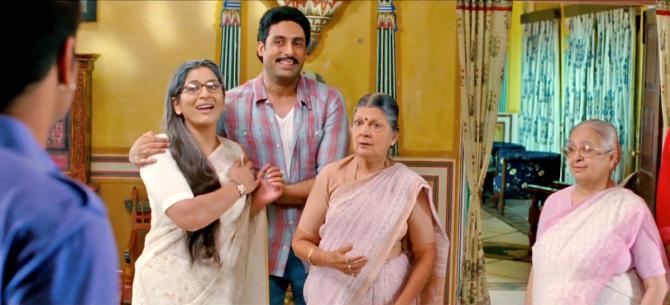 Rohit Shetty's tawdry remake of Golmaal comes nowhere close but a boisterous Archana Puran Singh as the nautch girl impersonating Abhishek Bachchan's sanskari mom allows the veteran actress to flex her comic chops.
Jawani Diwani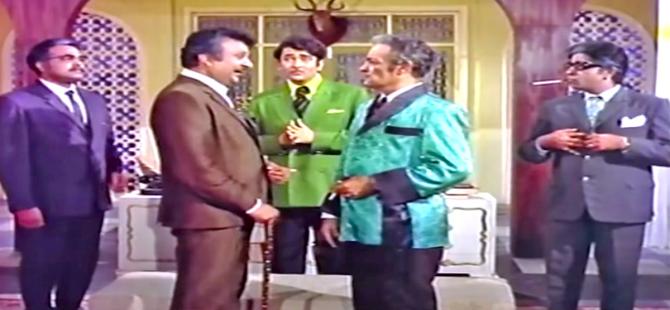 Randhir Kapoor regrets requesting more than one candidate to pass off as his father in a meet-the-parents scenario when all of them show up, leading to multiple daddies and much awkwardness before a fuming Iftekhar.
Pyar Kiye Ja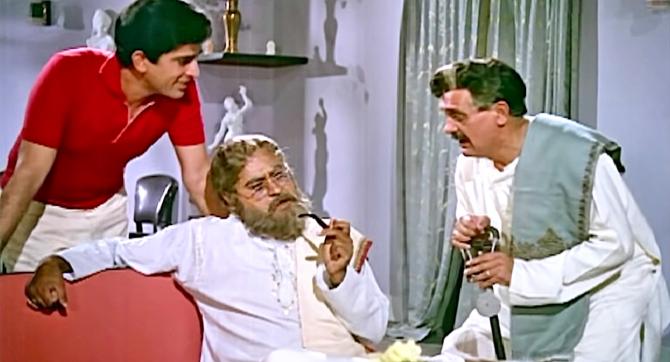 Pyar Kiye Ja pays rib-tickling ode to the sentiment of dosti when Shashi Kapoor's pal Kishore Kumar disguises as his wealthy dad to ask for Om Prakash's younger daughter's hand in marriage. He's in love with the older sibling, of course.
Haseena Maan Jayegi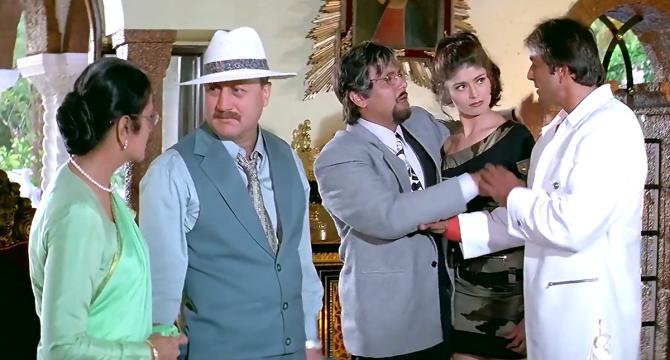 33 years later, David Dhawan rehashed Pyar Kiye Ja to dole out his own take on the comedy with a few tweaks -- Sanjay Dutt and Govinda play siblings wherein the latter pretends to be his Chachaji instead of Pitaaji in front of potential father-in-law Anupam Kher.
Hum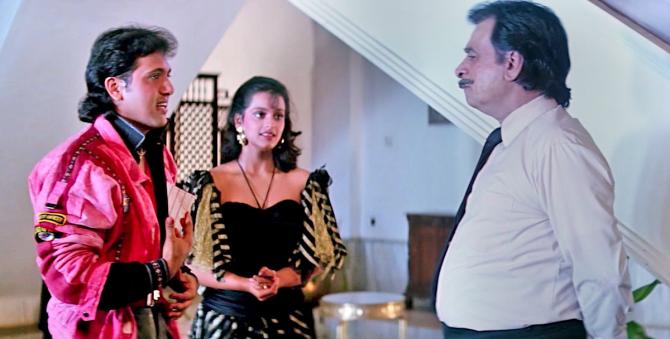 Though it happens by accident, Shilpa Shirodkar is more than happy to receive the approval of her father for her life partner, unaware the man before her is not the obnoxious, obstinate general, played by an excellent Kader Khan, but a lookalike from the local nautanki suffering from a vigorous itching ailment.
Pyar Kiya Toh Darna Kya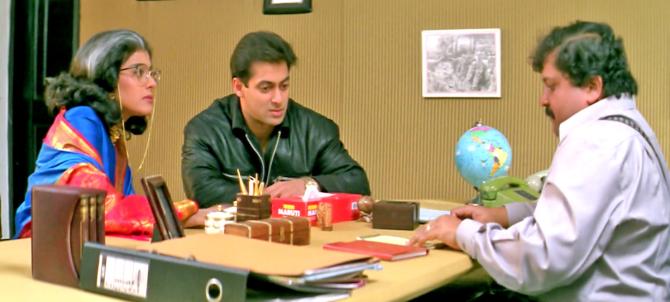 When Tiku Talsania's college principal summons Salman Khan's parents who are too busy to care, Kajol volunteers to play saviour and mommy.
Ishq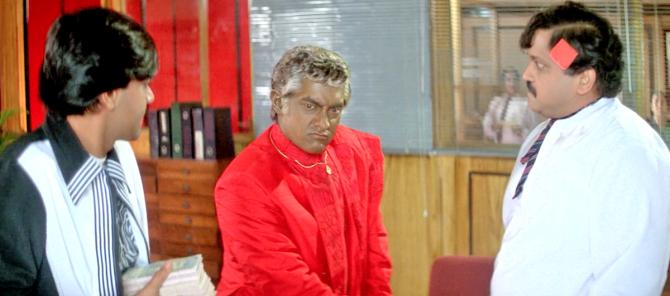 Poor Tiku Talsania is on the receiving end of yet another phony parent in Ishq, this time as a bank manager, after a pair of BFFs hatch a ploy to extort money with Aamir Khan pretending to be Ajay Devgn's dad (Sadashiv Amrapurkar) in Indra Kumar's trademark brand of humour.
Dolly Ki Doli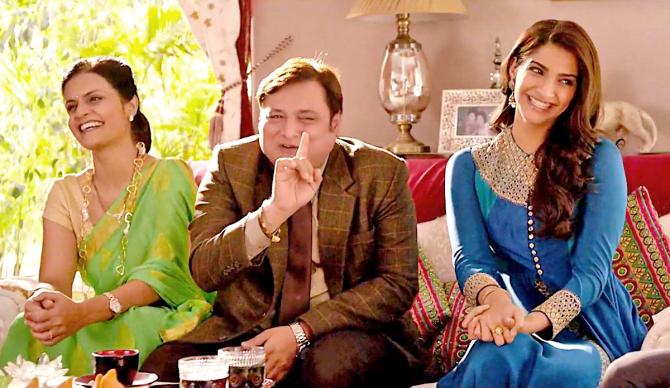 Sonam Kapoor's family of frauds, including fake father Manoj Joshi, run a successful scam of marrying well-to-do, unsuspecting boys, disappearing the night after the wedding after robbing them off completely.
New Delhi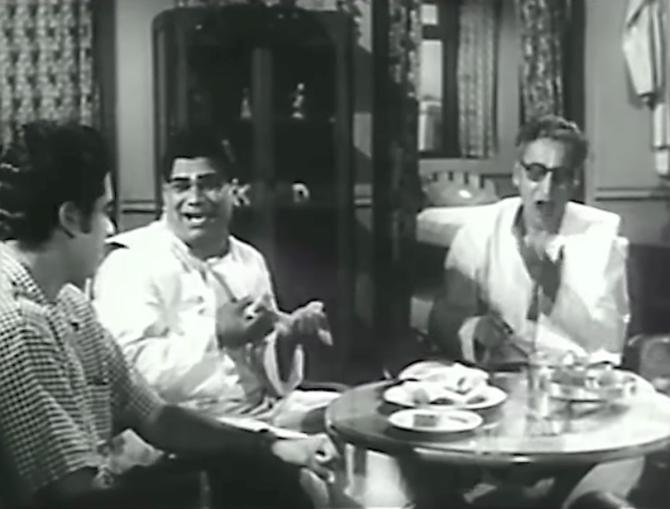 Kishore Kumar demonstrates the many uses of domestic help when he ropes in Dhumal to pose as his fake South Indian father before his Tamilian girl friend's father fearing his real Punjabi roots and North Indian dad don't stand a chance.