Beginning a fascinating new series where film folk reveal what their movies taught them...
Vikramaditya Motwane has directed three films, written four and produced eight in a career that has spanned a decade and covered a dozen movies.
Two of them -- Queen and Masaan -- have won the National Award.
His last directorial venture, Trapped, released to good reviews.
His movies have been hits, average grossers and downright disasters. And they have been his teachers.
He chooses five and shares the lessons they have taught him with Rediff.com's Savera R Someshwar.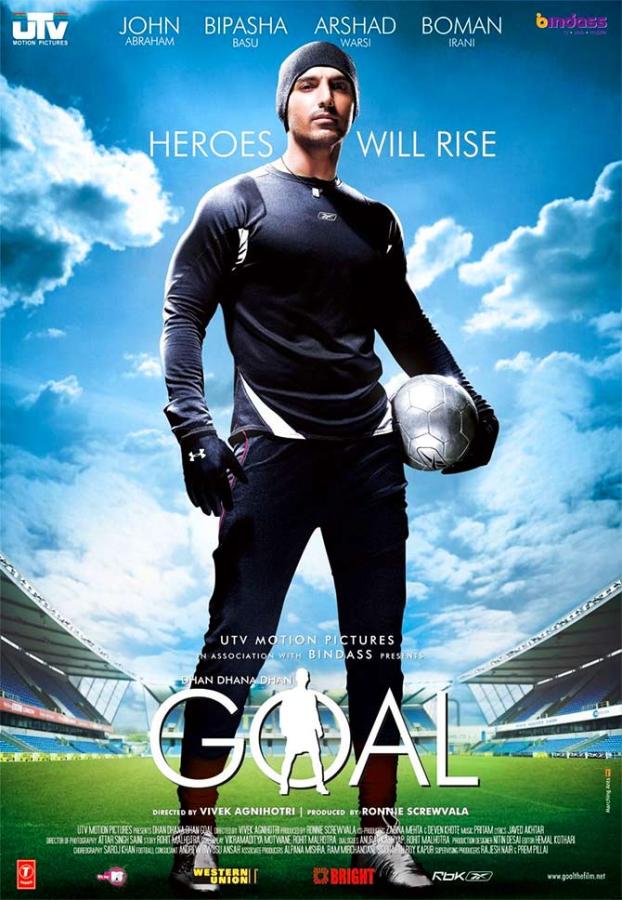 Dhan Dhana Dhan Goal
2007
Credit: Writer
Tanked at the box office
Among the films I have written, Goal is my absolute favourite. And I am severely disappointed in the way the film turned out.
The tragedy is that the warning signs were always there.
Vivek Agnihotri, the film's director, didn't know very much about the sport and didn't have enough respect for it.
He ended up changing a film that spoke to the fan and turned it into a film that you presume is speaking to everybody.
It was hugely disappointing. No wonder, nobody wants to see that film.
My learning from that experience was that if I was not going to direct a film, I should at least get a director whom I respect and who I think respects the material.
That was the important lesson from Goal. That was the takeaway.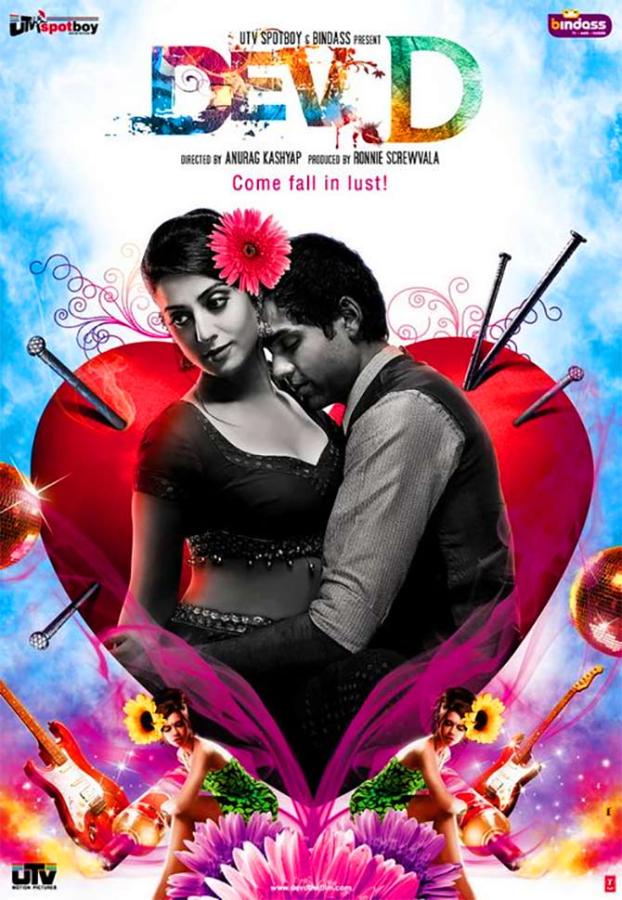 Dev D
2009
Credit: Writer
Good reviews, average grosser
Dev D was interesting because the film's writing process was very unusual.
Anurag (Kashyap, who directed the movie), Abhay (Deol, who starred in it) and I were talking about the film and we decided we should do a modern day take on Devdas.
Anurag says, 'Chal, you write the screenplay.'
I was game. 'Okay, give me a brief.'
'I have no brief,' he says.
I'm like, 'No, you gotta have something, yaar.'
'Nothing,' he says. 'Just set it in Punjab.'
That was it. That was his brief.
So I work on it and finalise a draft and hand it over to him.
He says, 'Fine, now let me do it.'
A year later, he comes back and says, 'Here's my draft.'
And that was the film that was made -- as a 50:50 contribution from both of us.
In this case, it was the exact opposite of Goal.
My biggest learning with Dev D was to trust the director.
Anurag is someone I really respect and love and he went and created something amazing with this film.
At no point did I feel that 'Oh, you've deleted this bit that I really loved.'
I understood why he was doing it, so I had no problems with that.
That was a great experience.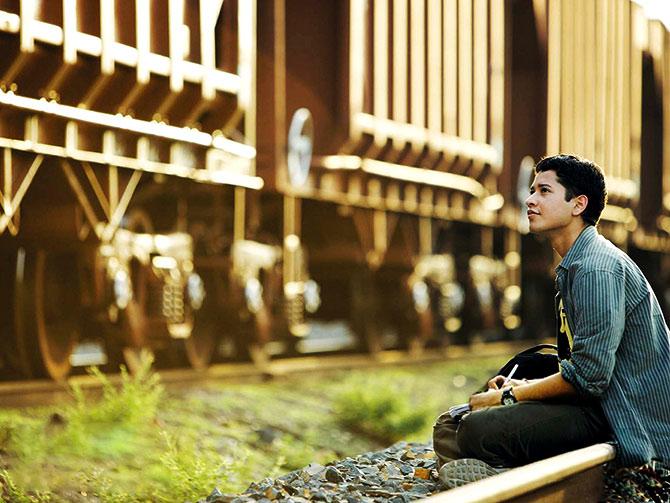 Udaan
2010
Credit: Writer, director
Opened to good reviews, was selected for Cannes, won Filmfare, Screen awards
Udaan was the first time I learnt that every actor is different and how to deal with each actor individually.
Each of them was very, very different in their approach.
Rajat Barmecha (who plays Rohan, the lead) needed a lot of talking to and a lot of preparation. He needed to be 'in' the role.
If he was the person (he was supposed to play in the film), he would get it right.
The moment he would try to act, he would flounder.
Ronit Roy (who plays Rohan's abusive father Bhairav Singh) is, for example, a five take actor... he'll get it right by the fourth or fifth take.
Ram Kapoor (who plays Rohan's sympathetic uncle Jimmy) is a one take actor.
Bang on. First take.
If you don't get that first take, then he's going to get worse and worse.
So you have to get everything prepared for that first take; you have to get it right.
(Motwane considers Ram Kapoor an outstanding but highly under-rated actor who has never got his due.)
When it came to Ayaan Boradia (who plays Rohan's younger brother Arjun), I had to understand how to deal with kids, how to be able to distract them but make them act at the same time.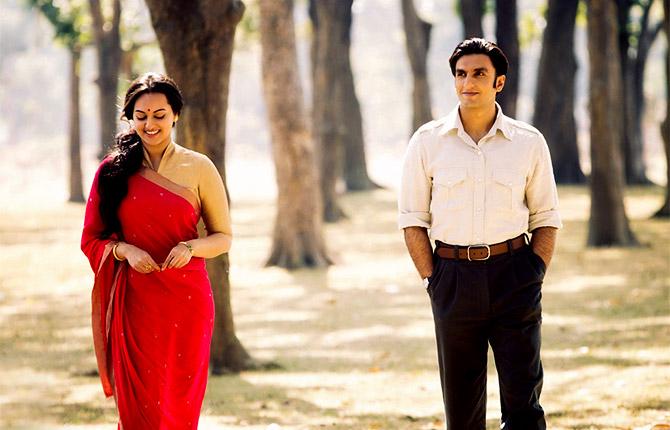 Lootera
2013
Credit: Writer, director, producer
Opened to good reviews, won multiple awards
I probably learnt my most from Lootera.
I was very, very scared of making the film.
I was very fearful while making the film.
I thought that I was making a Rs 20 crore art film and I was petrified.
During the making of the film, I could barely sleep two, three hours a day.
I had a rap in my head going, 'I'm doing it wrong, I'm doing it wrong, I'm doing it wrong.'
But I just could not put my finger on what it is that I was doing wrong.
Lootera taught me how to just let things go and not overthink.
It taught me to look at something that was wrong, find out what the problem was and tackle it.
It taught me to not take things so seriously.
I know that, at that point of time, it feels like it's your life but, at the end of the day, it's just a movie.
And you want to get it right, but it's also important to get it right in the right kind of way.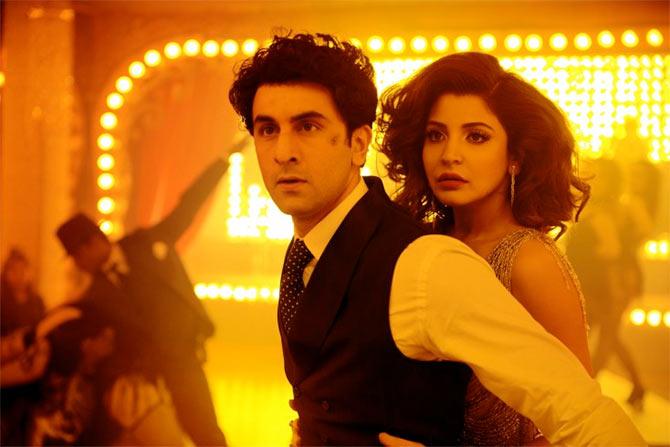 Bombay Velvet
2015
Credit: producer
Terrible reviews, a box office disaster
Bombay Velvet had one simple lesson -- that it was vital to get a script bang on before you start shooting.
Always.
I think that's the big takeaway that all of us at Phantom (Phantom Films was launched by Anurag Kashyap, Vikramaditya Motwane, Madhu Matena and Vikas Bahl in 2011; they have produced 13 films so far) got.
In Velvet -- and that is true of Shandaar as well -- nothing on the surface of the film is wrong.
You have a great star cast.
You have great production values.
You have a great technical crew.
You've got great music.
You have great everything.
The only thing that can go wrong in this is the story.
If you don't get your story right, you are wasting your time.
Certain films that have worked have worked because the story has been great.