Instagram is full of amazing pictures of film folk posting stunning pictures, selfies, close-ups, their pet pictures and throwbacks in bikinis.
But the best pictures are probably of their cute munchkins! Take a look: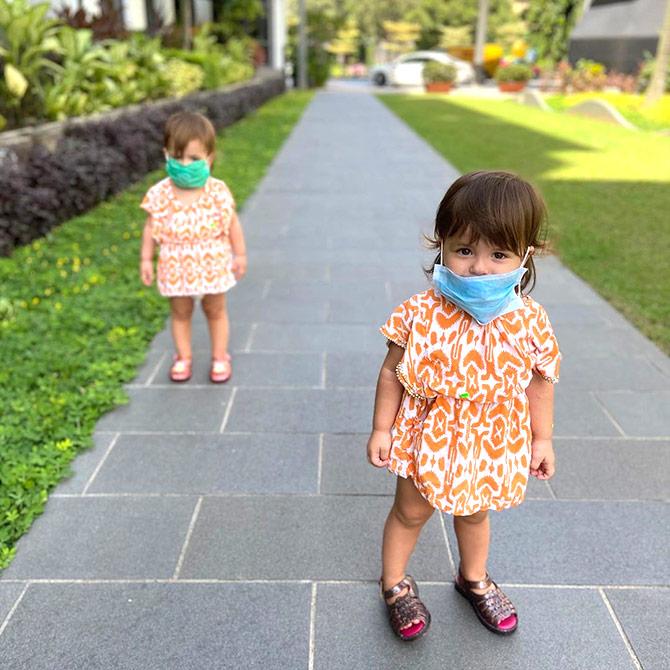 Lisa Ray puts up pictures of her twin daughters Soleil and Sufi and writes, 'What will my Souffle make of this time? I try to make it clear, mama has internalised the source of her joy: the process of thinking and reflecting on life. How do I ensure they see the human family's connection to nature and each other is sacred and immutable behind the masks?'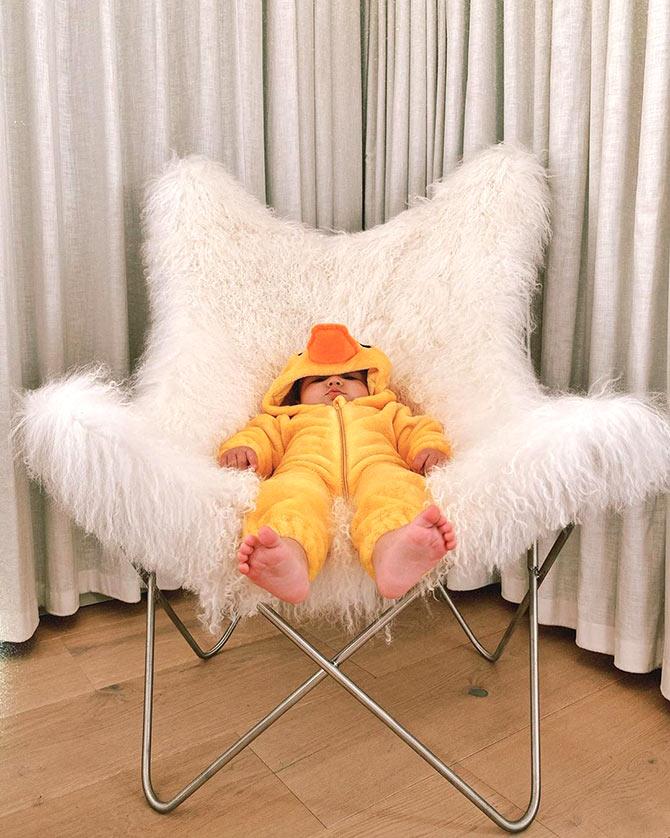 Amy Jackson is still celebrating Easter with her baby Andreas.
'KALO PASXA we get two Easter celebrations in our house! It was Andreas's first Greek Easter but it just wasn't the same without our family around us.'
'Every year we get together and eat wayyyy too much then we play games and listen to Yiayia's stories about the good old days in Cyprus.'
'We're going to have EASTER ROUND 3 once the lockdown is lifted -- what's going to be the first thing you do?'
'If there is a wall that's blocking your creativity... Try painting on it,' says Kareena Kapoor, putting up son Taimur's picture of him showing off his creative side.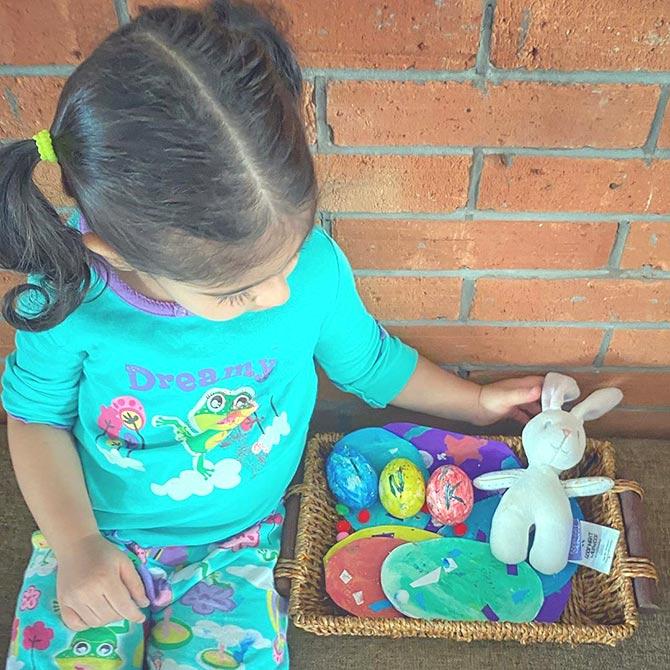 Taimur's cousin Inaaya, Soha Ali Khan and Kunal Kemmu's daughter, plays with her Easter bunny.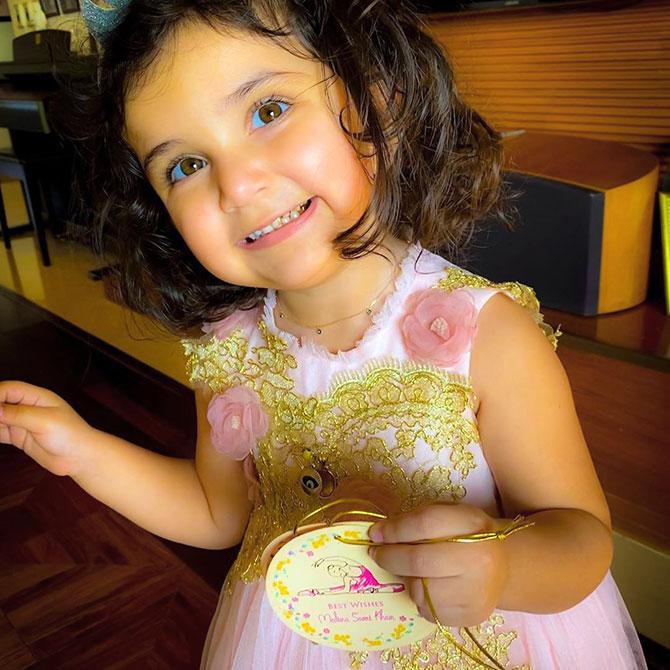 Adnan Sami posts a cute picture of his daughter Medina.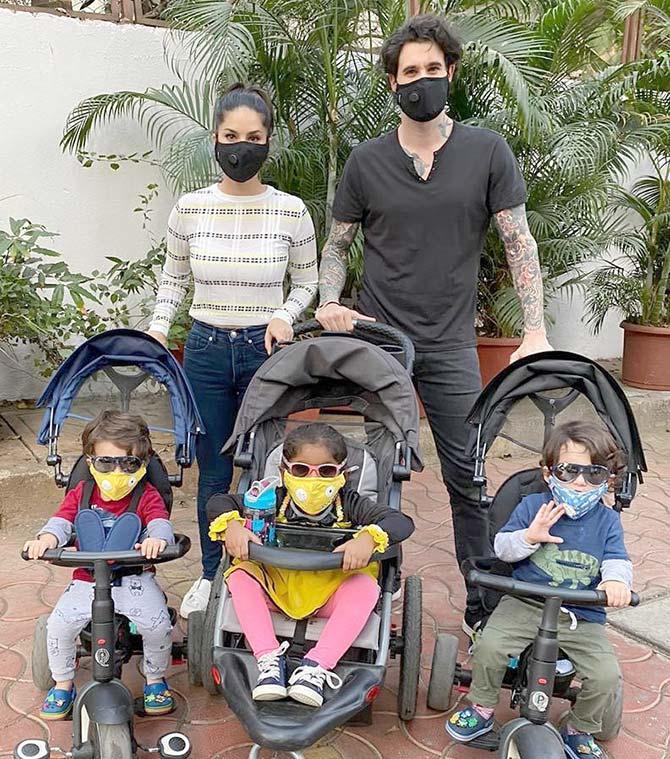 Sunny Leone and her husband Daniel Weber with their kids, Nisha, Noah and Asher. Sunny writes, 'A new era! So sad that my kids have to now live like this, but it's necessary. Training toddlers to wear a mask.'
It's season two with Karan Johar and his cute twins, Roohi and Yash. And they have decided to raid his wardrobe once again!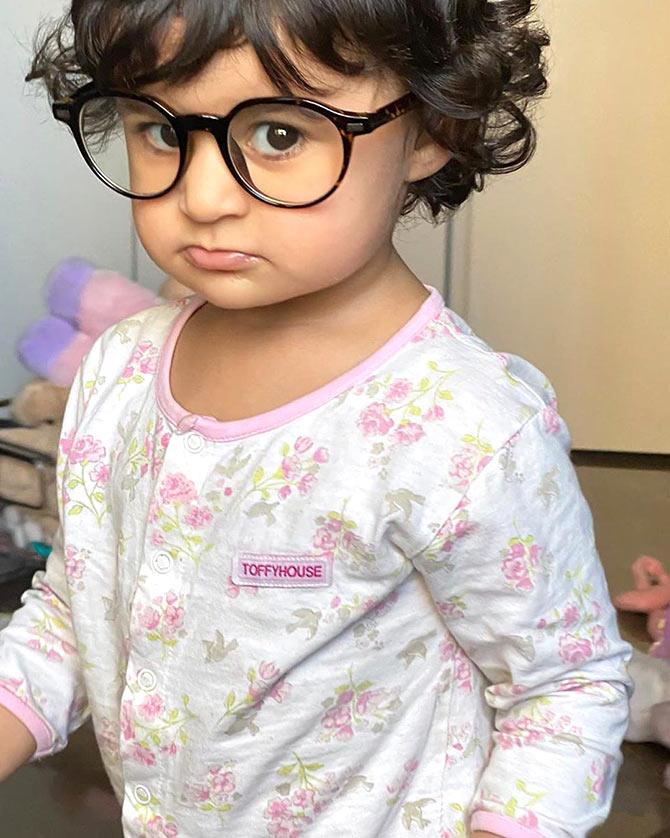 Neil Nitin Mukesh's daughter Nurvi turns teacher!
'Are you all doing your Home work ??? #littlemissnurvi PS: for those paranoid questions that maybe raised on the image. No these glasses are not powered,' the proud papa writes.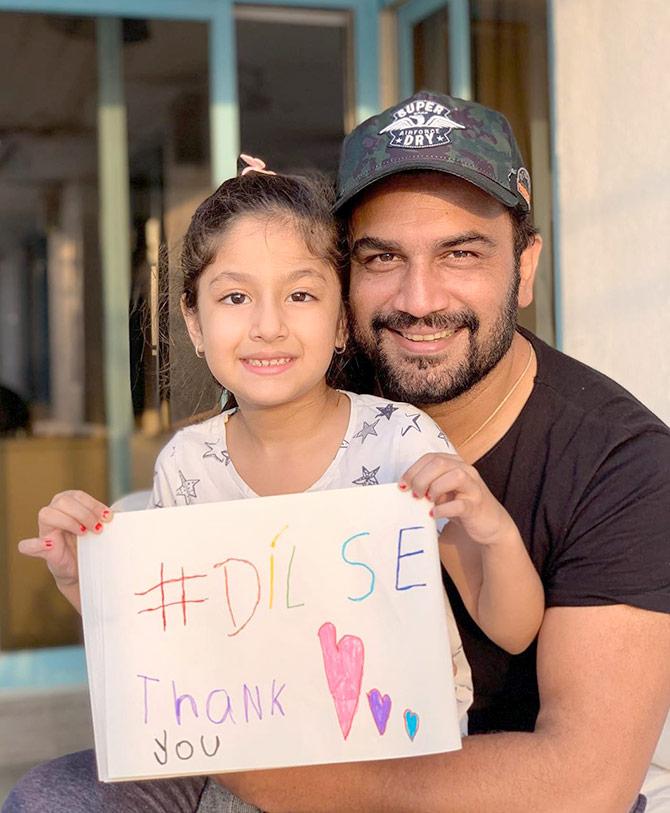 Sharad Kelkar and his daughter Kesha says, 'Thank You mere aur mere pariwaar ki taraf se Police, nagar nigam ke workers, doctors, nurses, sabhi health workers, NGOs, volunteers, delivery personals, government officials, vendors aur building ke security gaurds ko.'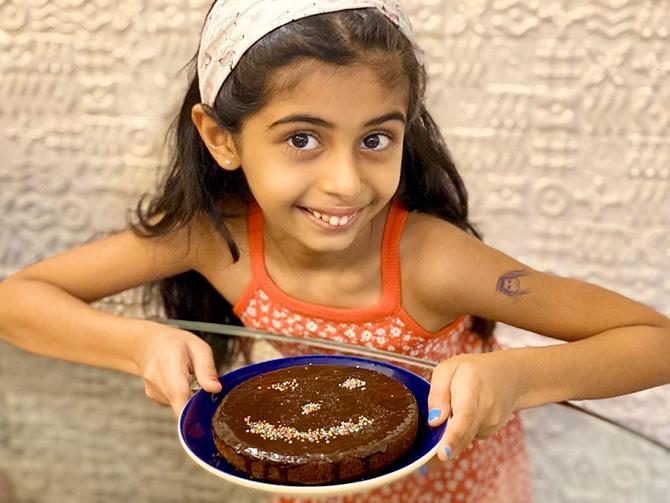 Juhi Parmar's daughter Samaira bakes a smile!
'If you have a sweet tooth and are missing the special desserts you would have post meals when going out, then here we are making something amazingly delicious and yet so simple!'
'Baking has always been on my mind but something I haven't really tried out but this time around this lock down has truly taught us so much!'
'Here I am baking an extremely easy cake which doesn't even require an oven and in fact is a lovely activity for you to do with your children as well!'
'And yes instead of an oven, we made the cooker in a pressure cooker! Its simple, its amazingly delicious and it doesn't need too many ingredients (which is an important aspect during lock down). Try it out at home and let me know how it turns out!'