Karan Johar's walk of fame!
British actor Idris Elba has so many pairs of shoes that he has lost count.
Back home, Karan Johar shares his footwear fetish and admits to owning more than 100 pairs!
One look at his Instagram feed and we are more than convinced.
Sukanya Verma lists some standout pieces from Karan's enormous collection.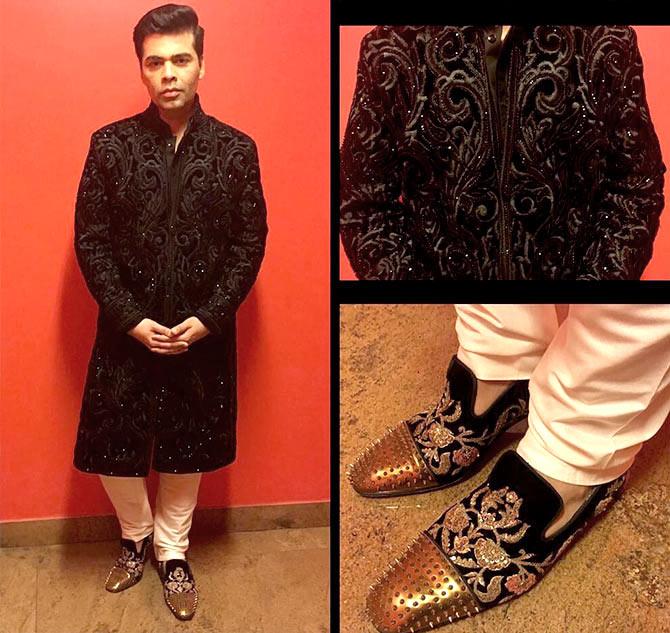 All that glitters are Louboutin loafers.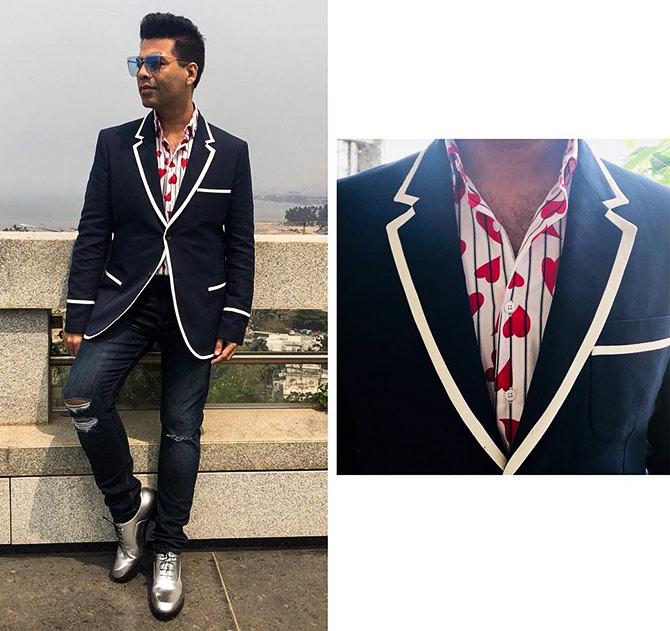 The hotstepper in KJo channels his inner Disco Dancer in shiny silver shoes.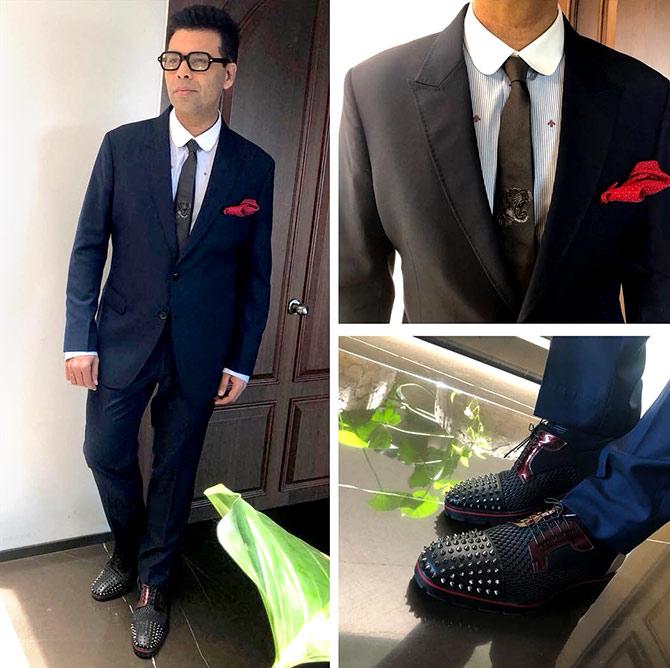 Looks like a safer version of Thakur's deadly Sholay shoes.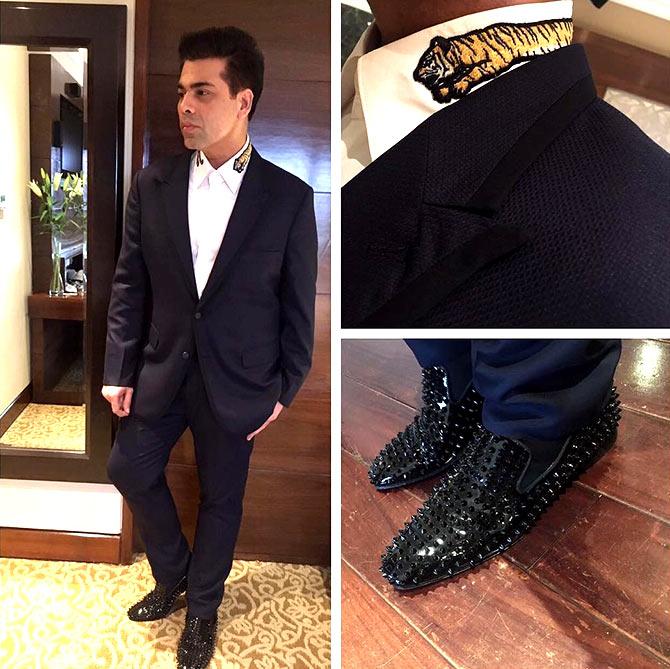 Was Hellraiser's Pinhead an inspiration for this super spiky pair?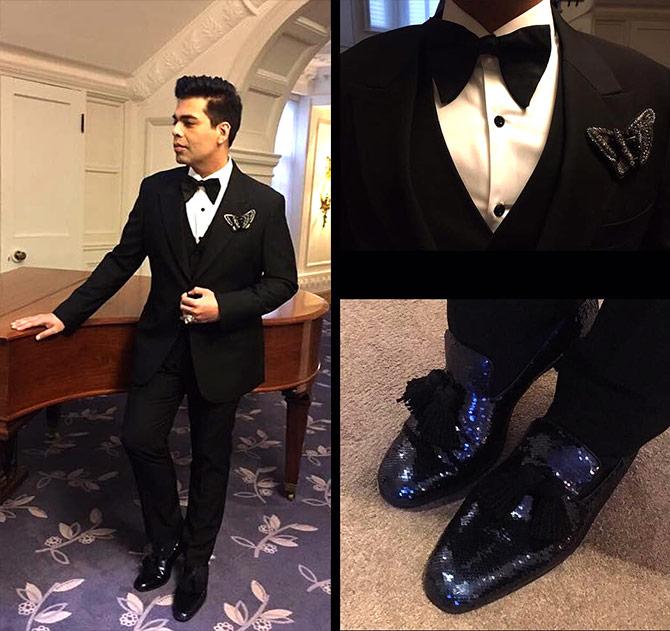 The Ae Dil Hai Mushkil director adds a touch of sparkle to his suit-clad sophistication in sequined Jimmy Choos.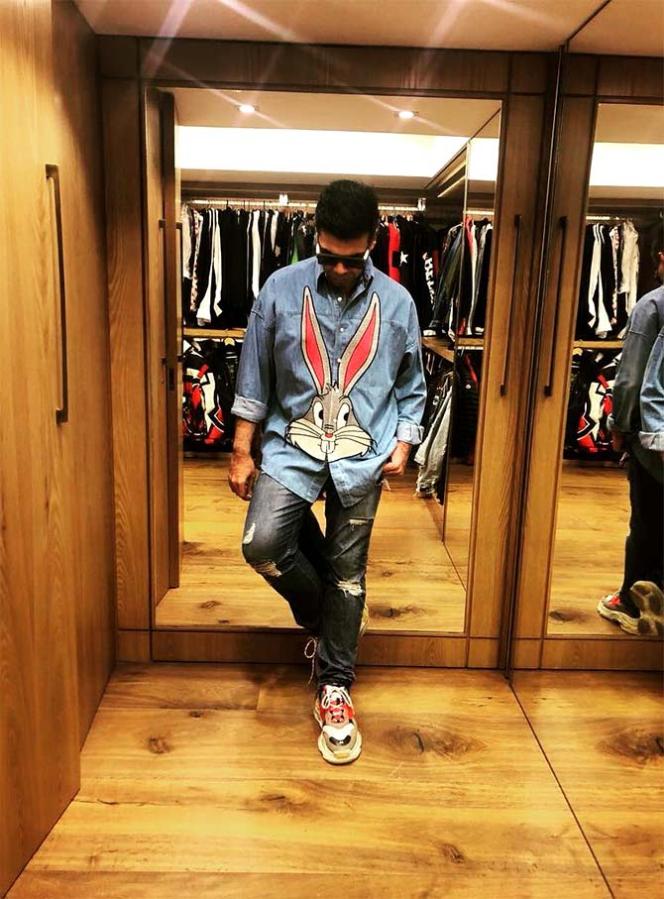 A guy is never too old for cartoons or cool kicks.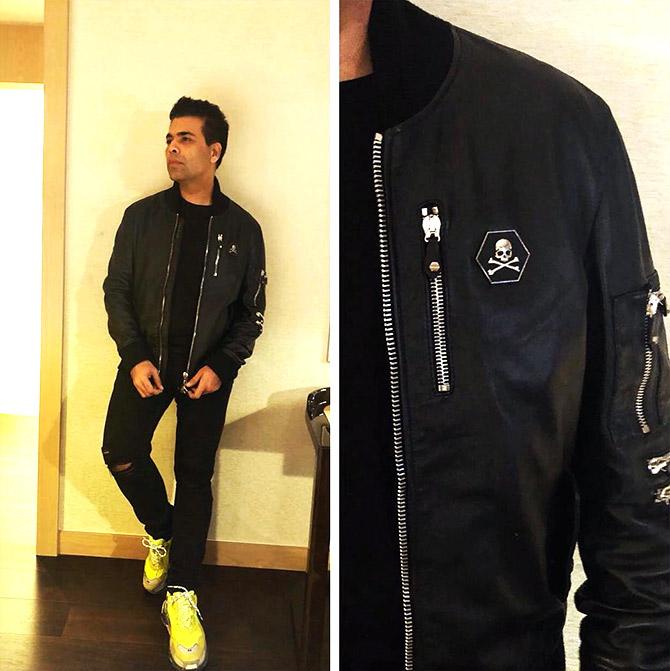 A pop of neon yellow is all the colour KJo's all-black look needs.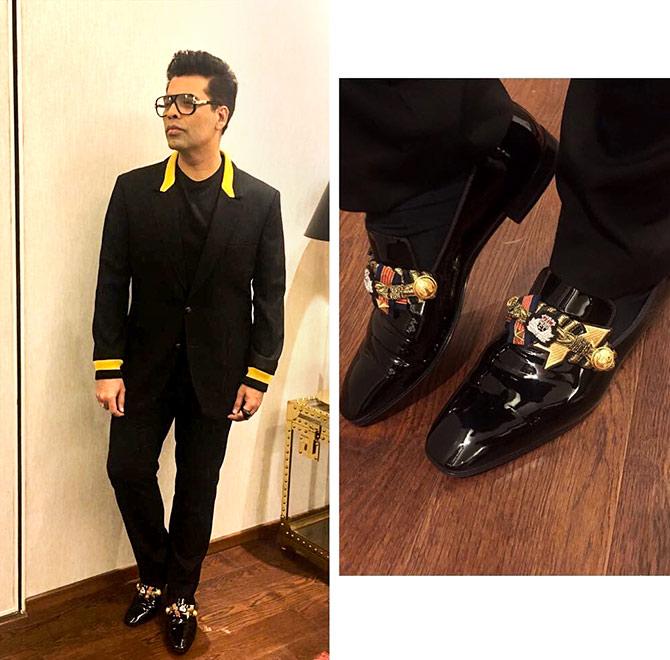 If Koffee With Karan's hamper were a pair of shoes, they'd probably look something like this.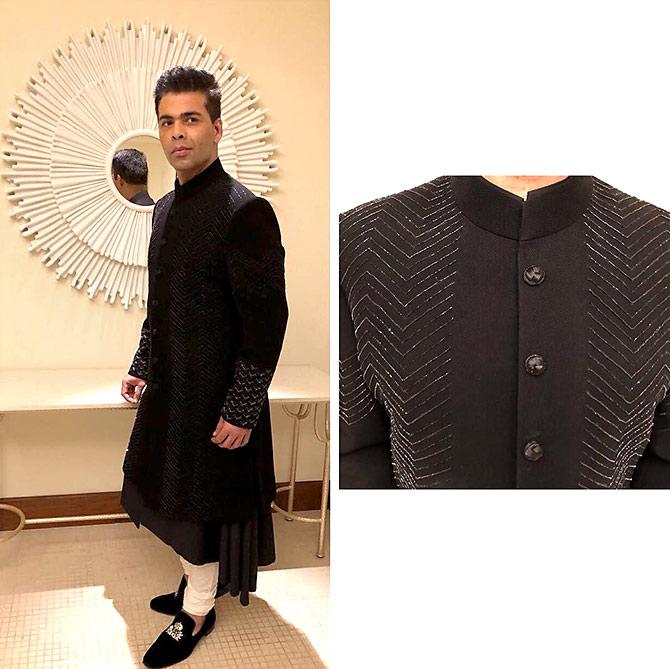 Big thumbs up for KJo's stylish take on good ol' jootis.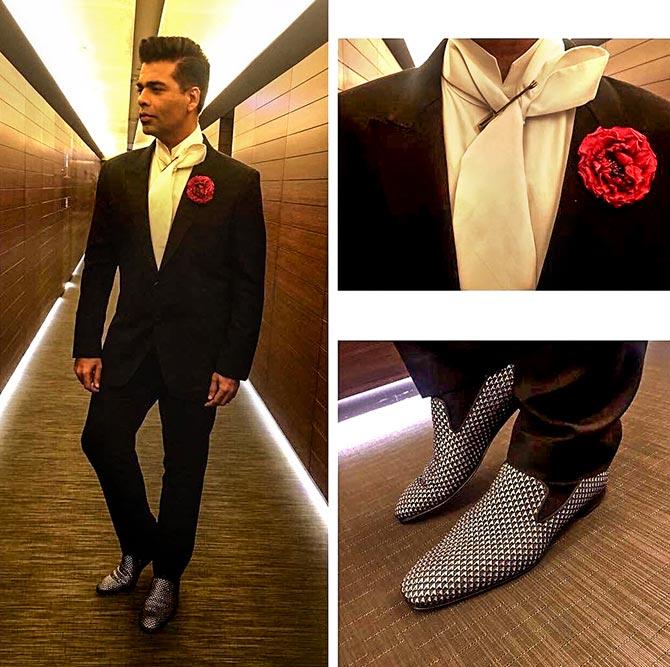 Karan parades his silver Louboutin footwear at a launch party.
Photographs: Kind courtesy Karan Johar/Instagram