Don't get fooled by Ajay Devgn's intense eyes or even his Golmaal comic humour.
He's got a lot of wit and humour that would have probably gone unexplored if it hadn't been for his Instagram handle.
And so we saw some tongue-in-cheek, subtle humour in the captions to some of AD's pictures, and decided to share them with you.
Here's Ajay Devgn's candid humour, unchecked and in his words: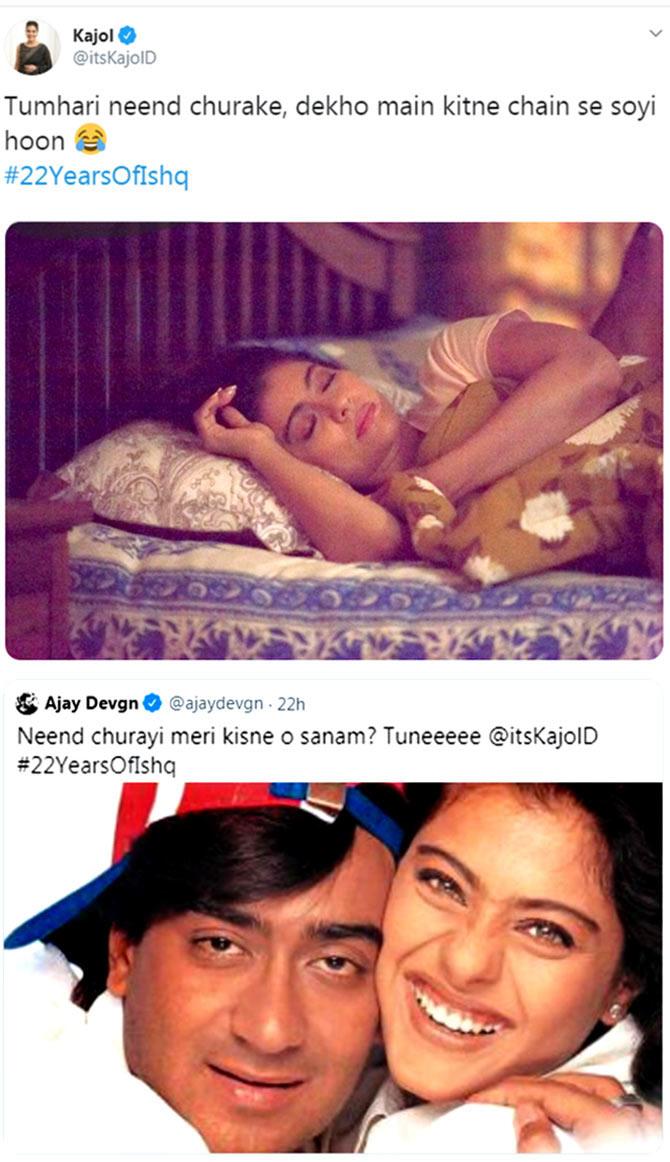 The Devgns celebrate 22 years of Ishq in a way only they can.
While AD posts a picture from the film with a lyric from one of its songs, Kajol gives a fitting reply.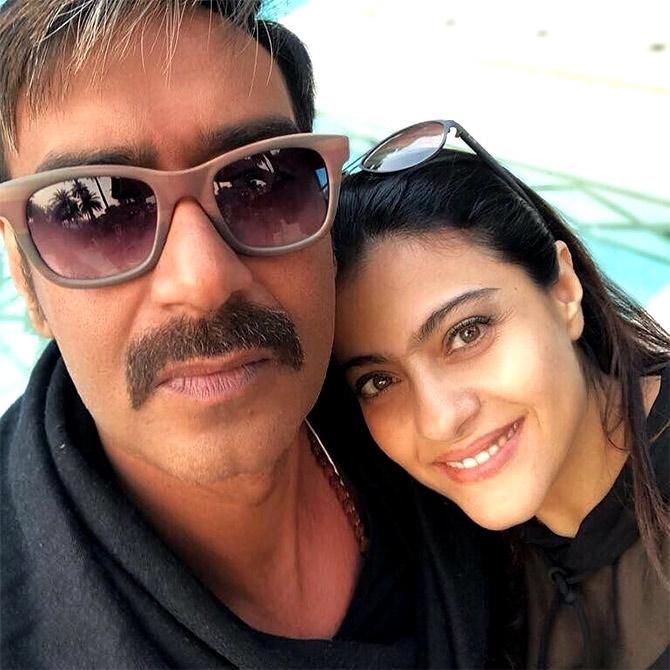 'The things we do for love... and... marriage!' Ajay writes, and reposts his wife Kajol's Insta pic with her caption:
Kajol Me: Let's take a selfie na...
Ajay: again ???
Ajay's son Yug gets in front of the camera, and his dad takes on a different perspective.
'Staring competition,' he writes.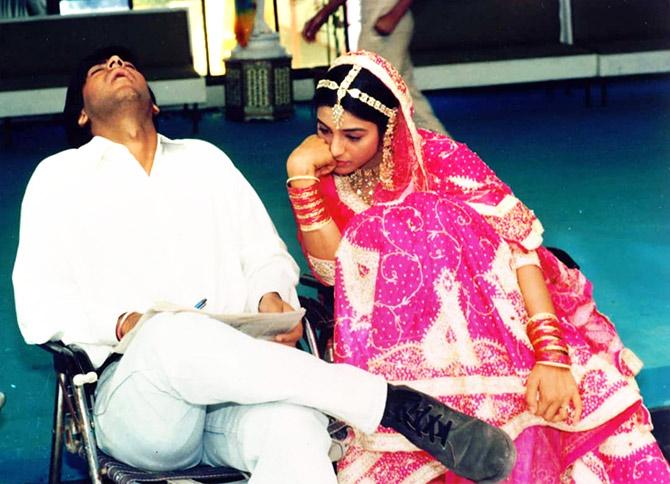 'Still haven't figured if the reason to fall asleep was the puzzle or Tabu,' he ribs his co-star of many movies.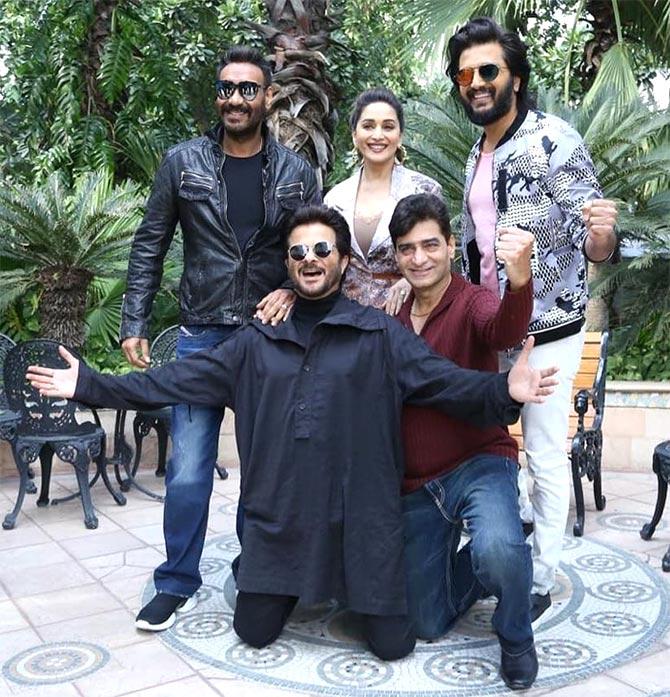 'Ye Saare Always Ready For Photos,' he writes of his Total Dhamaal team.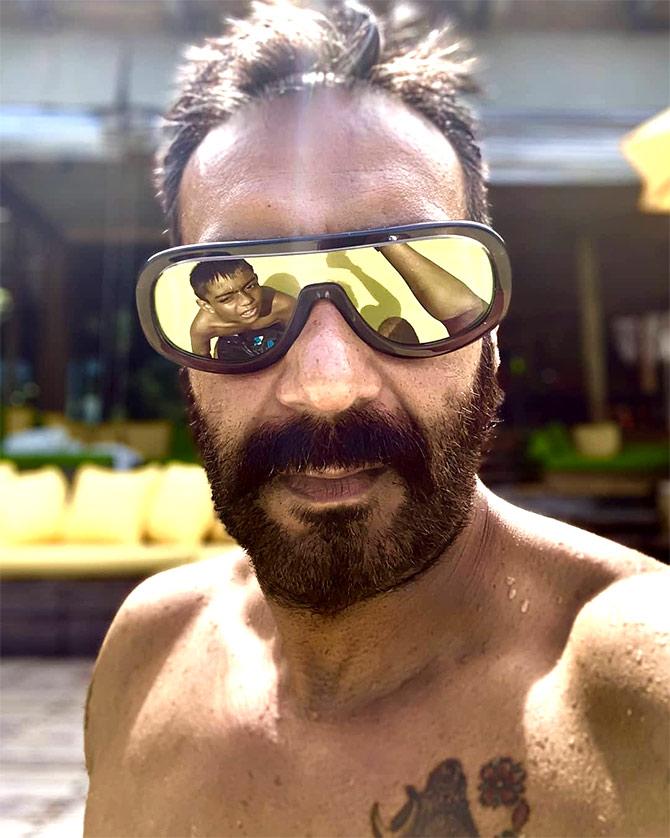 'Son in my eyes.'
How's that for wit?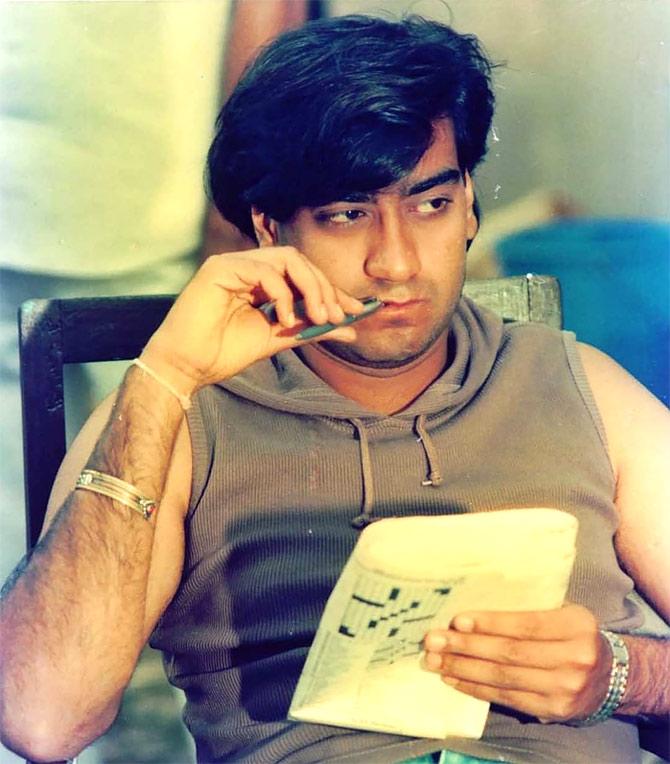 'When I actually tried to solve a paper puzzle and was looking at human kind,' he writes.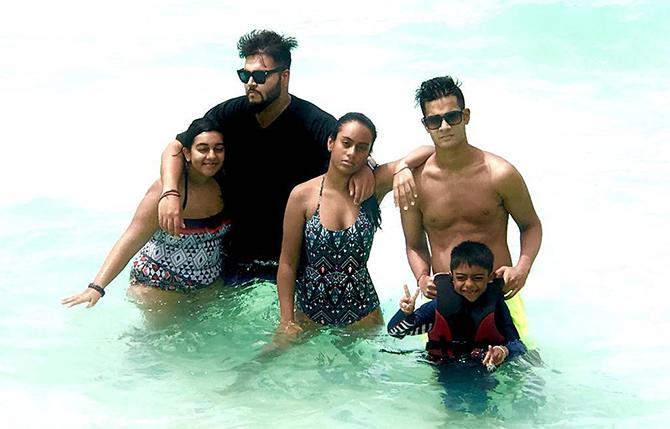 'Vitamin C - Children.'
Oh, he's got another vitamin too.
'Vitamin F - Family.'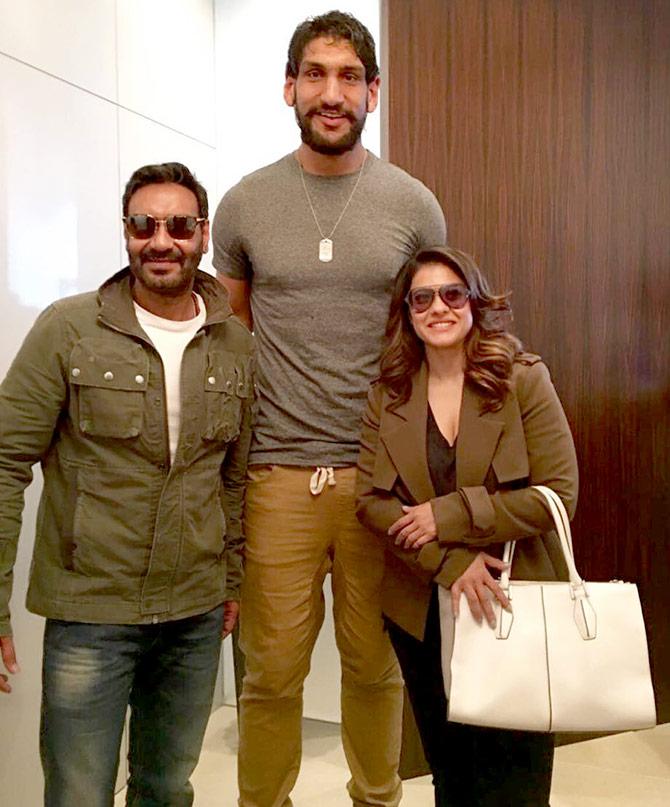 'Suddenly felt like there was a wall between Kajol and me. Jokes apart, Satnam you stand tall and make us proud!' he posts.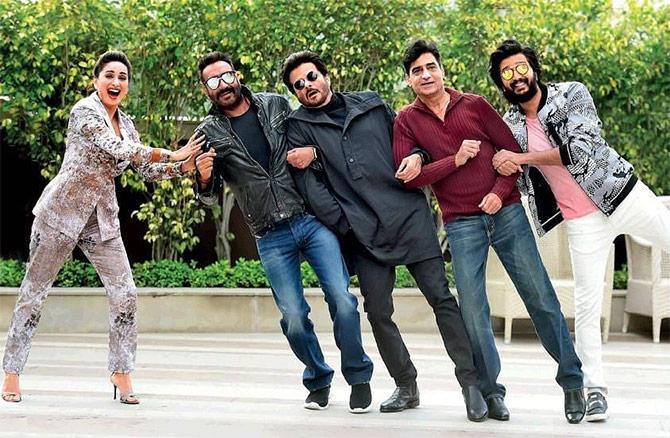 'Ek Madhuri Sab Pe Bhaari!' he writes of his Total Dhamaal co-star.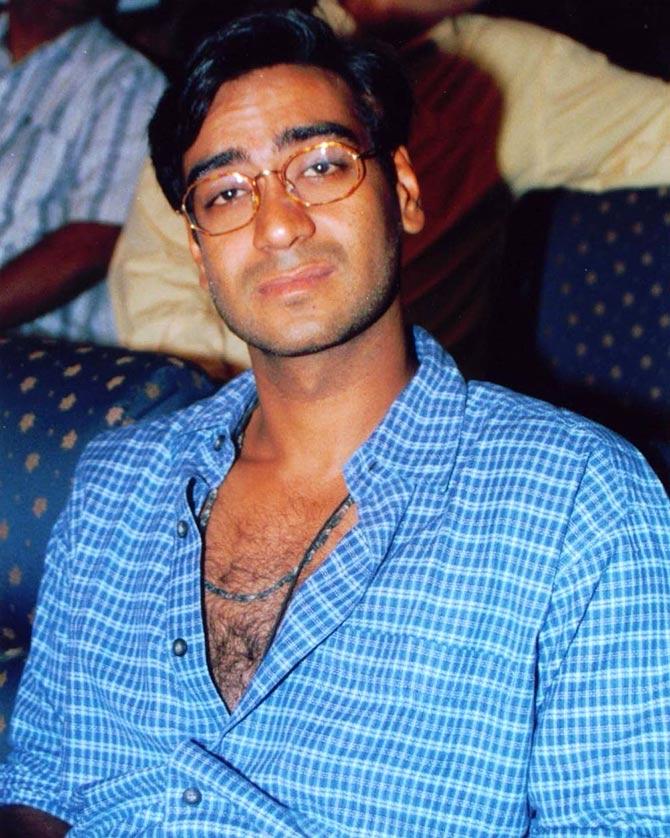 'Throwback to when I thought specs were cool,' he posts.
Photographs: Kind courtesy Ajay Devgn/Instagram