'We haven't seen films like these in the Telugu film industry.'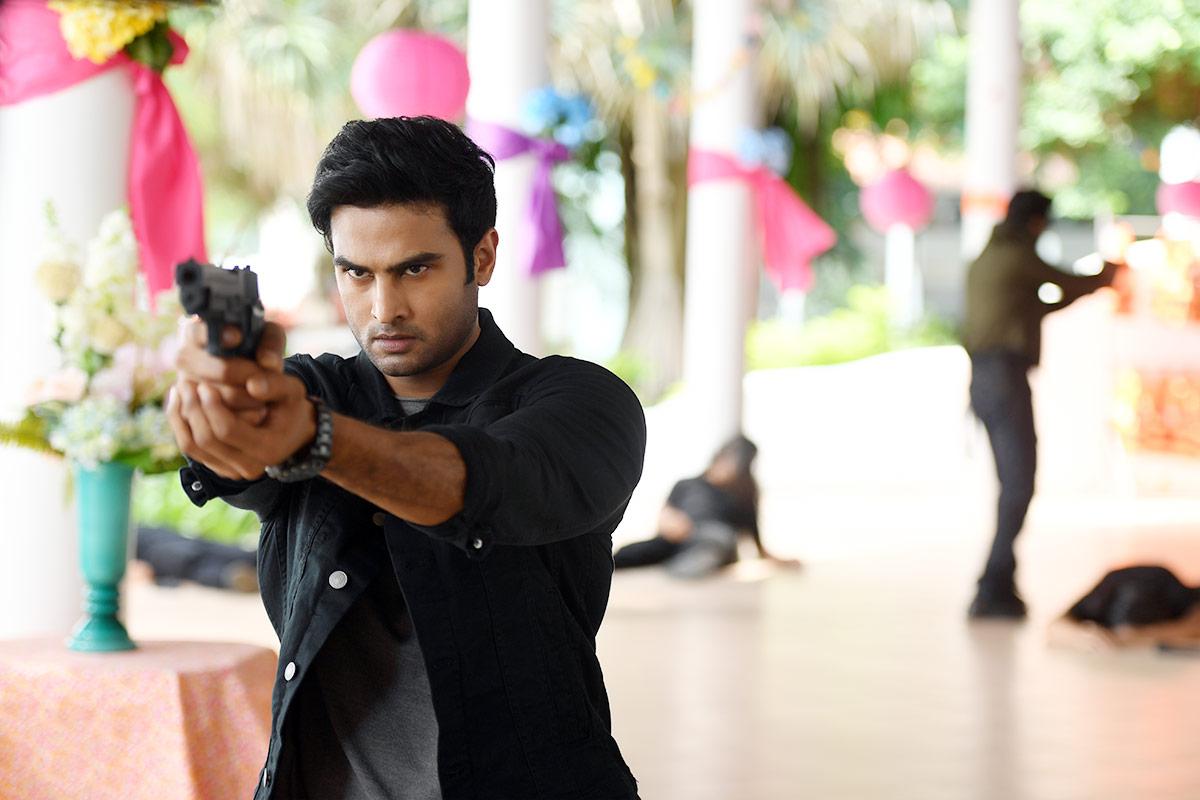 Mohanakrishna Indraganti's V is the first Telugu film to release on the OTT platform.
Is the National Award-winning director, with such films like Grahanam, Ashta Chamma, Antakamunu..Aa tharuvatha, Gentleman, Ami Tumi and Sammohanam to his credit, okay with such a release or would he have preferred a theatrical one?
"These are extraordinary times calling for extraordinary decisions," he tells Rediff.com Contributor Radhika Rajamani.
"We waited for a long time for a theatrical possibility. When it was not looking clear, we thought this was the best option. We did not want to kill the excitement surrounding the film by making audiences wait indefinitely. I am happy with it as it is the best way to present this film to the audience at this point of time," says Mohanakrishna.
"Also, because it will have a massive reach in terms of viewership -- probably much more than a regular theatrical release," he adds.
Sudheer Babu, who stars in the film, agrees: "Initially, I was a little hesitant because I felt this is an action drama and watching it on a big screen with good sound would be a good idea. But after the discussion with Amazon (Prime), I felt this was a good opportunity.
"When we release on OTT, it will release almost in 200 plus territories outside India -- the scale is bigger than a theatrical release. So that's a big advantage," Babu adds.
"One can see the huge response when we released the trailer. We are catering to a larger audience now. People will watch with sub-titles. It is good for the industry also. Sometimes it is good that theatres and OTT co-exist with budget increase and quality films can be made. For artistes, a new platform is added for a job."
Mohanakrishna tells us what to expect from the film.
"It is a mystery action drama; a battle of wits between an idealistic cop played by Sudheer and a ruthless serial killer, played by Nani," he says. "It is inspired by some real life incidents in Hyderabad from the early 2000s.
"It is my attempt at blending film noir with the multi-starrer emotional dramas that our audiences love in India -- a mix of Seven and Deewar. It has got powerful action elements along with strong emotional drama and dark humour."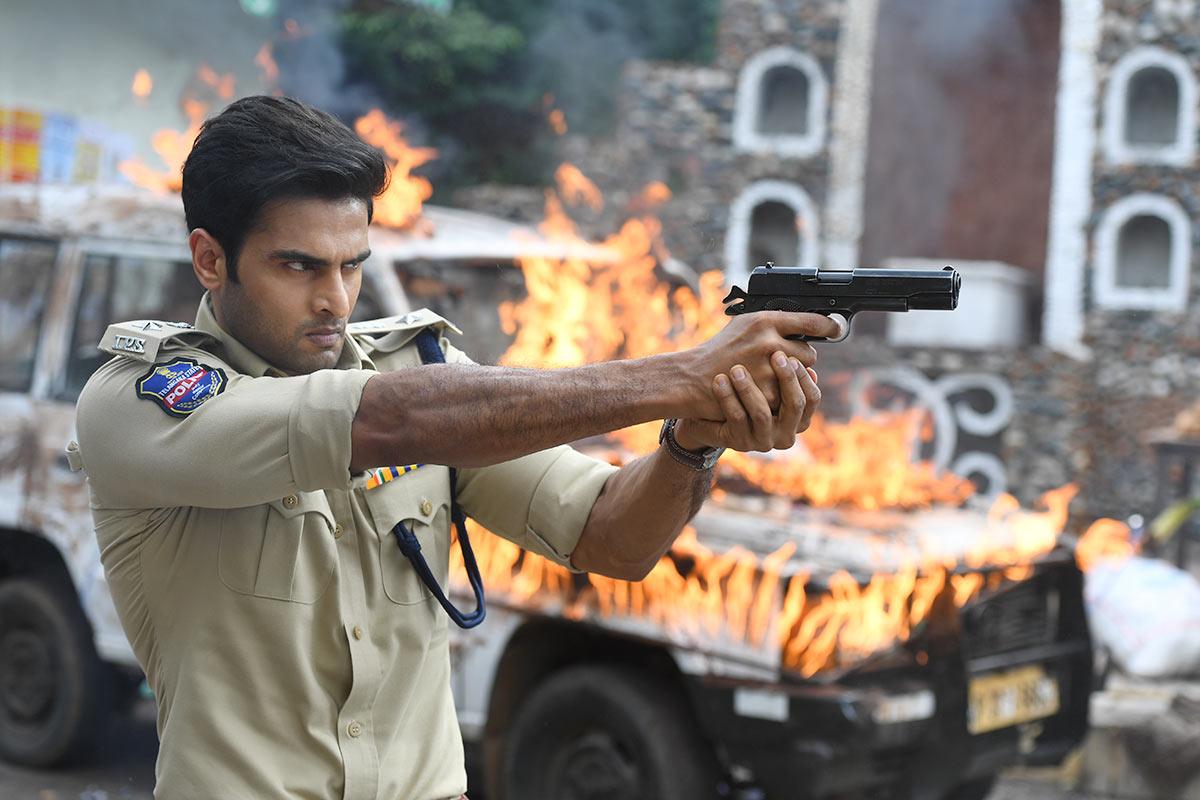 This is Mohankrishna's third film with Nani and his second with Sudheer. Both actors have strong roles.
Mohanakrishna shares his casting choices: "Both are brilliant actors in their own way, and I am very comfortable with them. I trust them to deliver. I can confidently say that no one else could have done these roles better than Nani and Sudheer."
"Nani was totally game to play the antagonist despite the fact that it's his 25th film. I like that spirit of adventure in him. And he is simply ballistic in the film!"
"Sudheer is always ready for a challenge. His performance is brilliantly nuanced and consistent. He is the most under-utilised actor in Telugu and I hope film-makers in Telugu see his potential and offer him meaty roles."
Sudheer is all praise for his director. "He is a very realistic film-maker. He doesn't try to portray what is not true and his films majorly stay back in our lives. For generations, people can still watch his films, be it Sammohanam or Ashta Chamma , which he did with Nani 10 years ago."
"Even if you watch it now, you feel find it fresh. It has timeless appeal."
"Mohanakrishna has a very good knowledge not just on cinema, but also current affairs. He is able to deal with different genres very easily."
"It's like attending your favourite teacher's subject but this time, he is teaching a different subject and still there is something to learn from him."
Sudheer plays a cop in this film and says, "He gets the law and order in place. He is a very strong character and breaks the rules here and there to achieve his goal. It is a highly motivated, strong character. He goes to any extent to achieve what he believes in and there is a good soul to it."
What made Mohankrishna choose Aditi Rao Hydari and Nivetha Thomas for the film?
"I have a great comfort level with them. They are gifted with great intuition and consummate craft. I can't ask for anything more as a director," he says.
"Shooting V was exhausting but also exhilarating. About 50 per cent of the shoot had to happen at night and it tested our physical immunity and mental strength as we had to shoot in tough conditions," says Mohanakrishna.
"The action pieces were carefully choreographed and the actors had some tough moves involving risks, but they were thoroughly professional about it. When we saw the result on screen, it was sheer joy."
Sudheer feels the highlight of the film is the cat and mouse game between the protagonist and antagonist.
"I am sure it will do well. We haven't seen films like these in the Telugu film industry."
V streams on Amazon Prime from September 5.