Happy birthday, Moushumi!
In an industry where it is common to sound the last trumpet for an actress no sooner has she tied the knot, Moushumi Chatterjee is a shining example of nothing can stop talent from going places.
Born Indira, fondly addressed as Indu by close ones, legendary composer Hemant Kumar's future daughter-in-law made her debut as a teenager in Tarun Majumdar's Bangla drama, Balika Badhu.
By the time she began work on her first Hindi film, she was already married to Hemantda's son, Jayanta.
Pretty, puckish and playful, the silver screen brightened up before her blithe charm and carefree ways.
These enduring attributes continue to contribute towards her zesty persona in latter-day roles.
On her birthday, Sukanya Verma looks at the spunky star's memorable movie journey.
Balika Badhu (1967)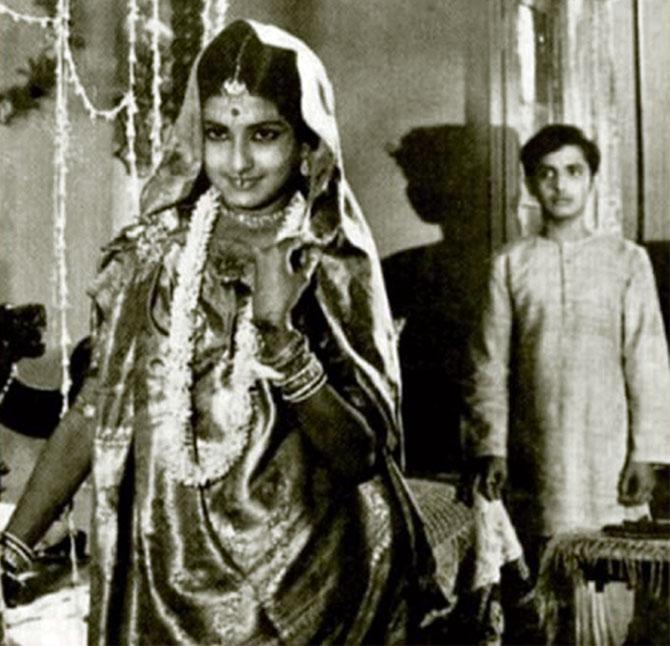 A teenage Moushumi exudes innocence as the inexperienced, under-aged bride of Tarun Majumdar's old-fashioned drama, which was later remade in Hindi with Sachin and Rajni Sharma in the lead.
Parineeta (1969)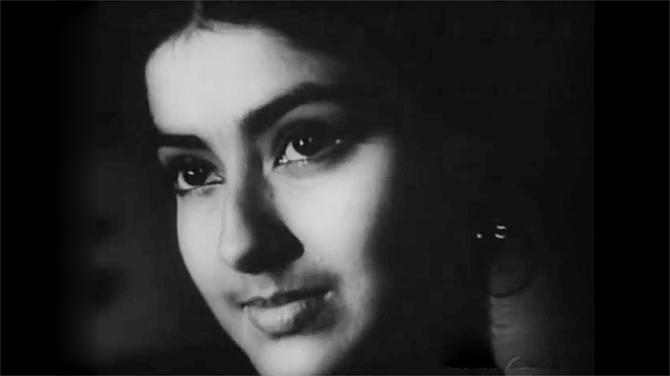 The many adaptations of Sarat Chandra Chattopadhyay's Parineeta include Moushumi's graceful rendition of a young woman's unflinching devotion to her childhood sweetheart.
Anuraag (1972)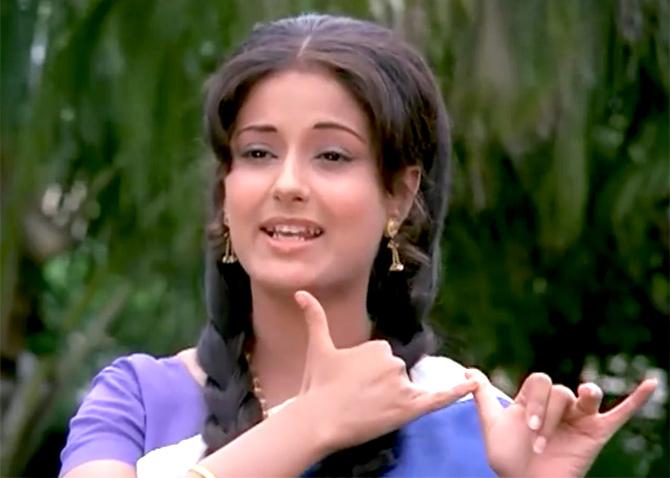 A blind girl befriends a terminally ill kid leading to bittersweet consequences in this acclaimed Shakti Samanta weepie.
Moushumi's understated delivery fetched her a Best Actress Filmfare nomination, but she lost out to Dimple Kapadia and Jaya Bachchan for Bobby and Abhimaan respectively.
Kuchhe Dhaage (1973)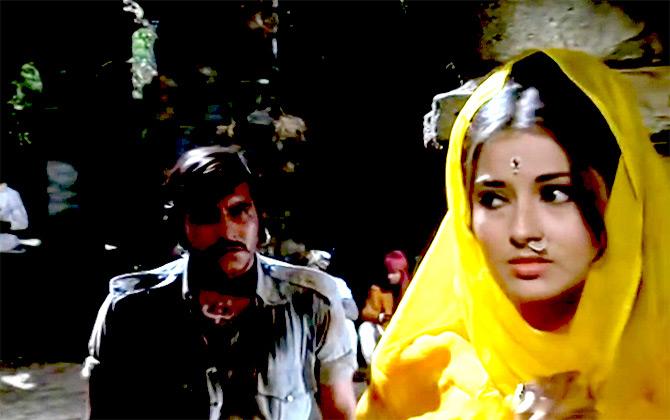 Moushumi's gaon ki gori act provides tons of eye candy and distraction from Vinod Khanna and Kabir Bedi's cold bandit war.
Zehreela Insaan (1974)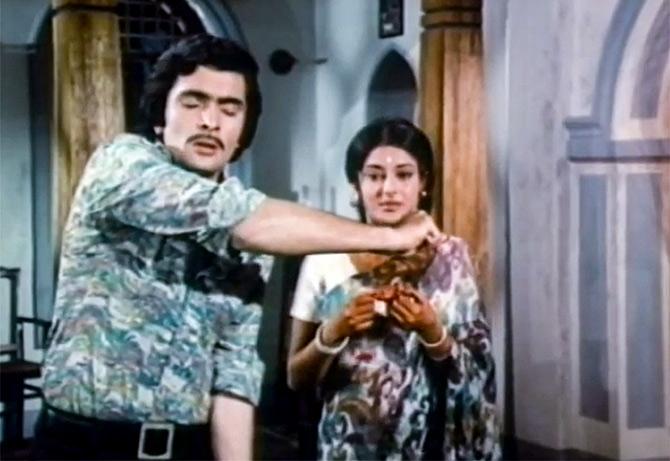 Best remembered for the chartbuster O Hansini and Rishi Kapoor's sullen avatar. At one point, he is forced to make his sweetheart his sister.
Playing the girl in question, Moushumi's ease around such oddness is rather commendable.
Roti Kapda Aur Makaan (1974)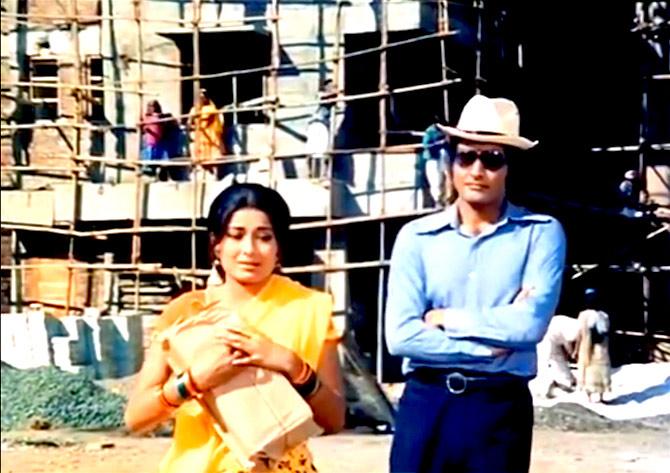 Manoj Kumar mulls over proletariat problems and social empowerment while squeezing in a ghastly rape sequence featuring Moushumi.
'Shooting the scene was tough. I had long hair and in the scene, a lot of flour falls on my head and body. I started sweating and everything just stuck to my hair. I started crying,' she is quoted as saying.
Benaam (1974)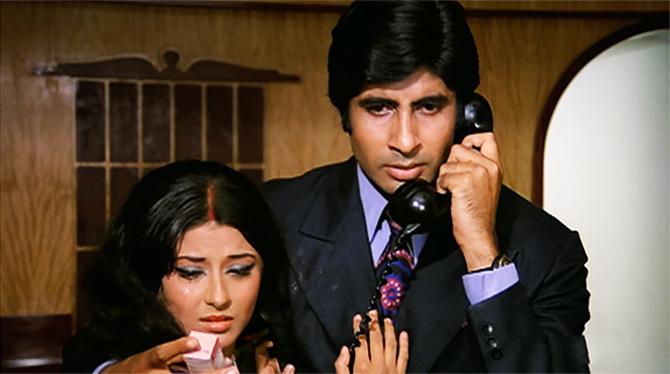 Both Moushumi and Amitabh Bachchan paint a believable picture of marital harmony, one that is disturbed after their son goes missing in Benaam.
Manzil (1979)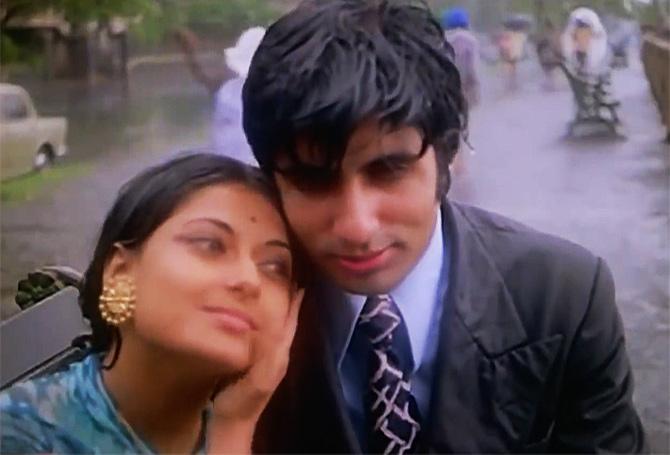 The Big B and Moushumi walking hand-in-hand through Mumbai rains offers an unforgettable glimpse into their sublime chemistry in Manzil's monsoon melody, Rimjhim Gire Saawan.
Swayamvar (1980)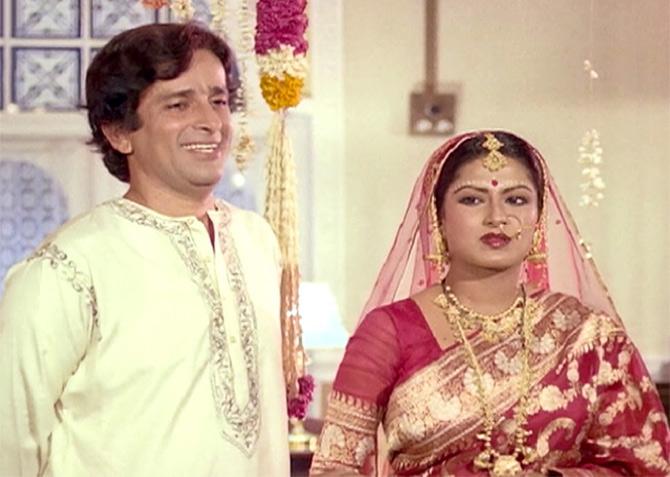 The actress breathes nakhra and fire in equal measure as Shashi Kapoor's high maintenance lady love in Swayamvar.
Pyaasa Saawan (1981)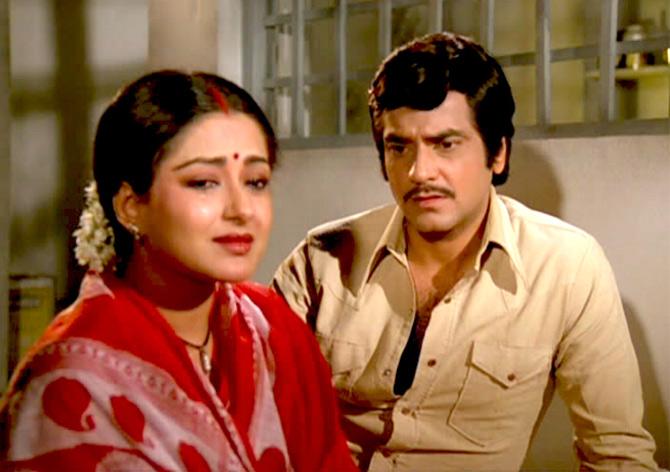 Sassy or sentimental, Moushumi's emotional flexibility made her super popular among film-makers.
The actress evokes every bit of sympathy as Jeetendra's ailing, despondent, wife in Pyaasa Saawan.
Angoor (1982)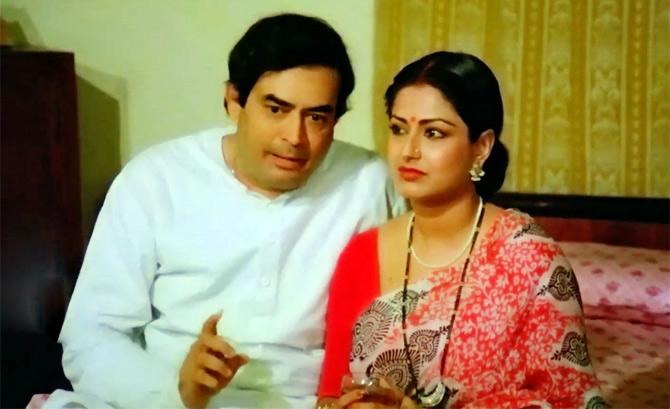 Gulzar's comedy of errors thrives on actors with an understated sense of humour.
Moushumi's suspicious, silly, housewife maintains that balance thoroughly.
Justice Chaudhury (1983)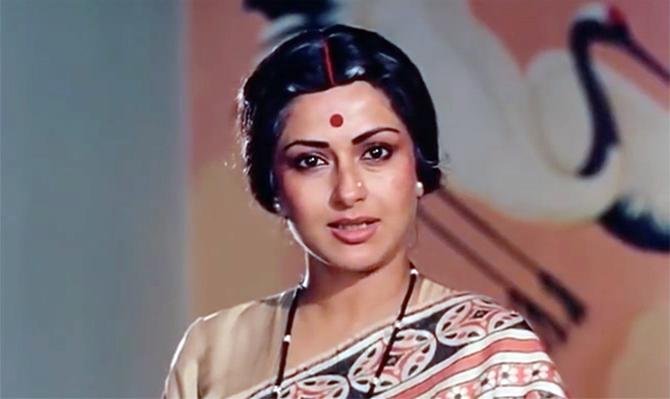 Moushumi's soppy endorsement of 'ma ki mamta' finds its own place in this predominantly Jeetendra vehicle co-starring Sridevi and Hema Malini.
Ghayal (1990)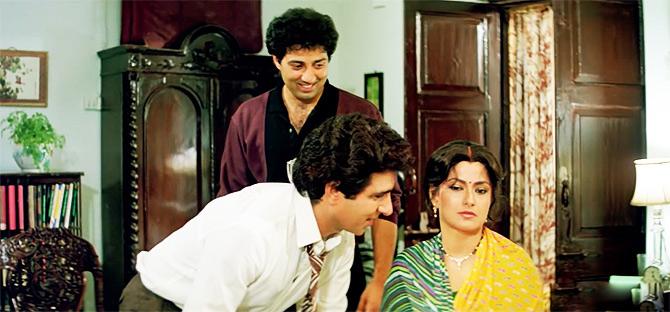 By the end of 1980s, Moushumi had relegated to supporting parts of mum and bhabhi.
As Sunny Deol's grief-struck sister-in-law in Ghayal, she provided a run-of-the-mill role much credibility.
Bollywood/Hollywood (2002)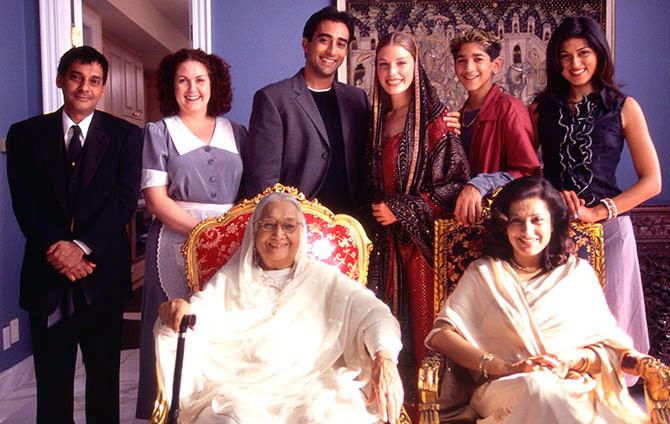 The actress makes typical desi mom demands from her NRI son in Deepa Mehta's cross-culture rom-com to amusing results in this breezy mishmash of east meets west.
The Japanese Wife (2010)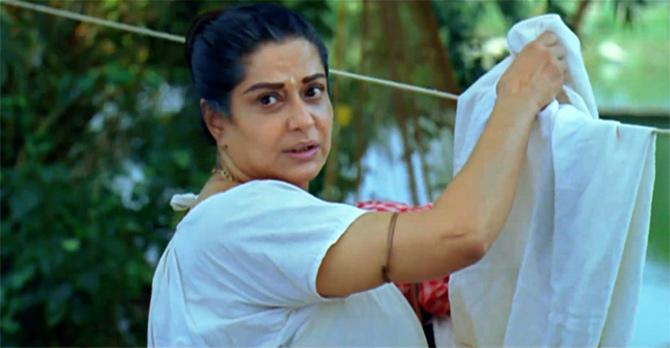 In Aparna Sen's adaptation of Kunal Basu's novel, Moushumi's physical transformation as Rahul Bose's widowed, village-dwelling aunt is at once noteworthy.
Goynar Baksho (2013)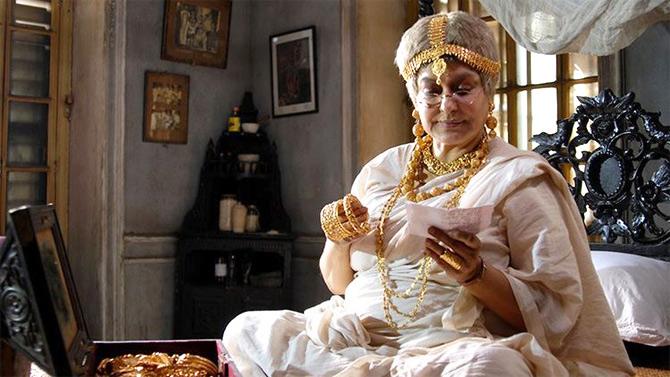 The actress repeats some of that description in yet another Aparna Sen feature.
She is wickedly good in her depiction of a bitter but lustful ghost still holding on to her mortal possessions when not scaring the life out of her stuttering niece-in-law.
Piku (2015)
Shoojit Sircar's heartwarming Piku reunites Moushumi with her Manzil co-star as well as reiterates her eternal firebrand persona as Deepika Padukone's not-one-to-mince-words aunt.