Anand Kumar's Super 30 story is so inspirational that it has made Hrithik Roshan's film a success at the box office. The film has already earned Rs 95 crore, and is still going strong.
Of course, we have seen inspirational teachers take centrestage in Hindi cinema many times before.
Joginder Tuteja looks at the most successful teachers in the movies.
Boman Irani, 3 Idiots
Box office collection: Rs 202.50 crore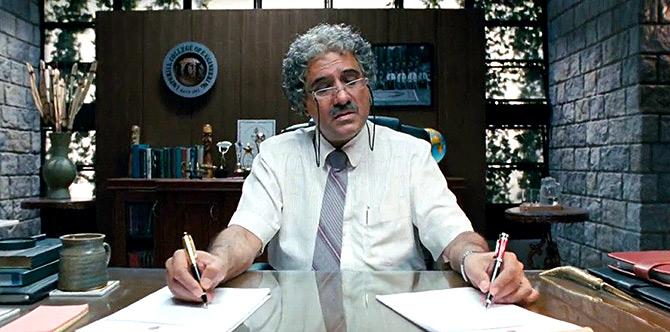 As Dr Viru Sahastrabuddhe, Boman was a powerhouse in the film. He brought on the laughs, the drama and finally, the lesson.
Aamir Khan, Taare Zameen Par
Box office collection: Rs 60 crore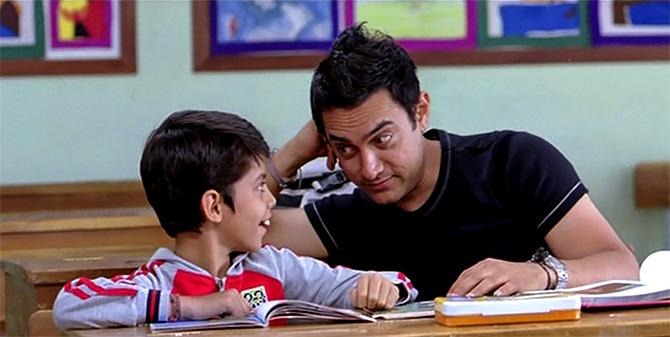 It's not easy being a dyslexic student, but things certainly get easy if one gets an understanding teacher.
Aamir brought in a lot of sensitivity in Taare Zameen Par, a film he directed.
Rani Mukerji, Hichki
Box office collection: Rs 46 crore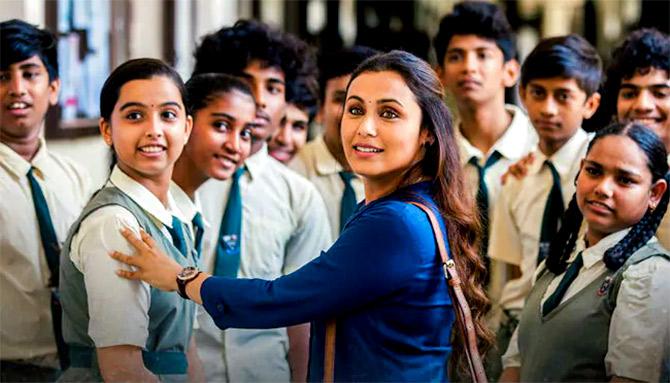 Rani gave a brilliant performance, playing a teacher with Tourette Syndrome.
She got the mannerisms correct, and at no point did it look forced.
Rani's character battled the condition as well as brought hope into the lives of her underprivileged students.
Chitrangda Singh, Desi Boyz
Box office collection: Rs 46 crore
Chitrangda brought oomph with her teacher act in Desi Boyz.
Though the film focused on Akshay Kumar and John Abraham, one still remembers the strip-study session that she had with Akshay!
Shah Rukh Khan, Mohabbatein
Box office collection: Rs 42 crore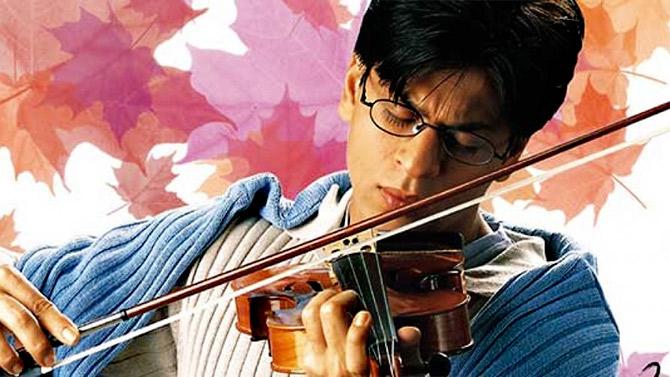 Shah Rukh, a music teacher, made his students find love and stand up to the school's principal (Amitabh Bachchan).
Sushmita Sen, Main Hoon Naa
Box office collection: Rs 34 crore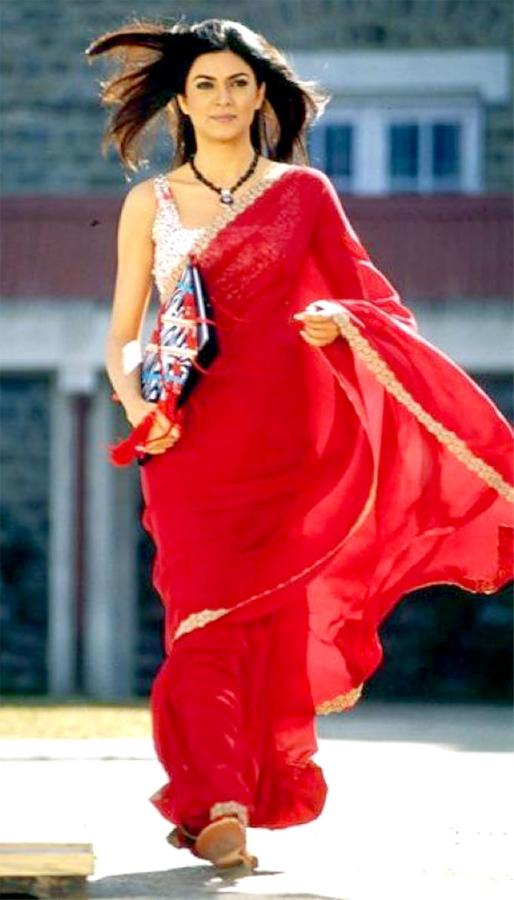 There was a time when Shah Rukh played the student as well and fell in love with his teacher, played by Sushmita, in Farah Khan's first film.
Sushmita brought in glamour to her role, and made the red sari sexy again.
Amitabh Bachchan, Black
Box office collection: Rs 30 crore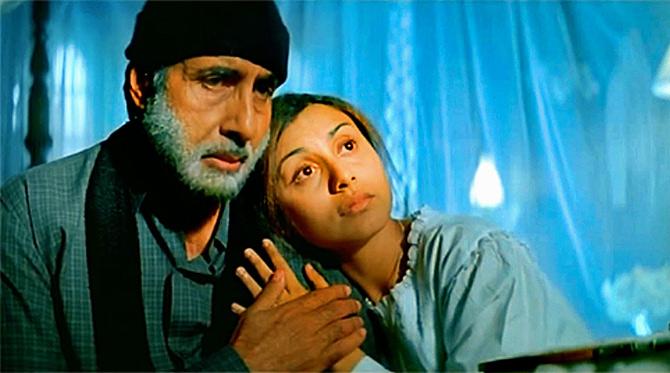 Amitabh Bachchan's character took on a unique student in Black -- she was blind and deaf, and isolated in her dark world.
Directed by Sanjay Leela Bhansali, Black saw a touching performance from Rani as well.
Shahid Kapoor, Paathshaala
Box office collection: Rs 11 crore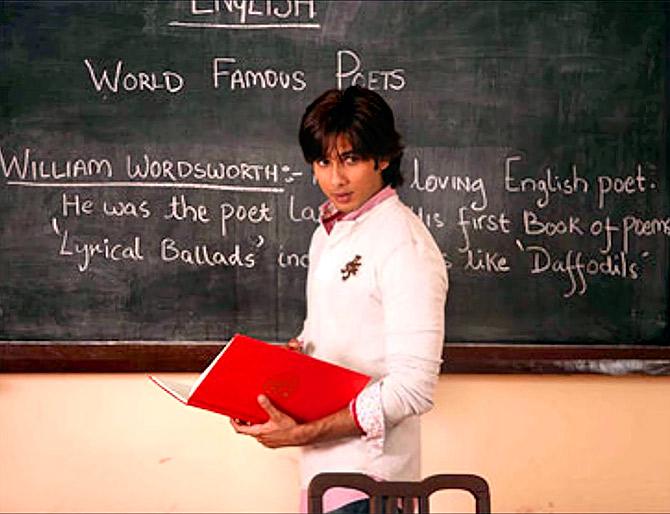 Shahid may have played a student in Kabir Singh, but he played a student almost a decade ago in Paathshaala.
The students loved him; one of them even had a crush on him!
Naseeruddin Shah, Sir
Box office collection: Rs 5 crore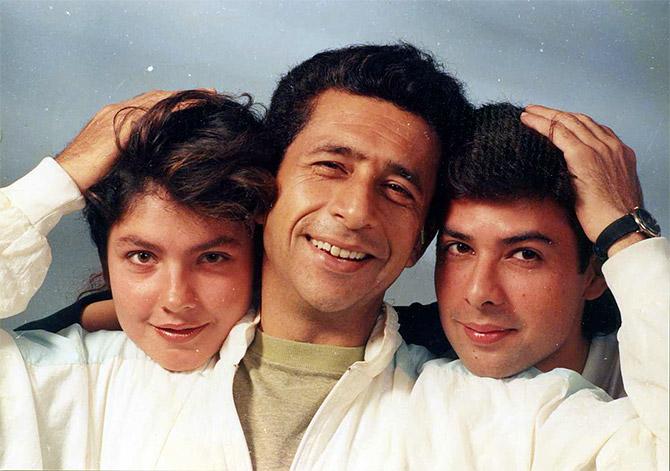 Mahesh Bhatt's Sir had a lot of emotion, drama, romance, action and music.
Yet, it was not a masala movie, as Naseeruddin Shah's presence in the title role brought in a different dimension to the film. Pooja Bhatt and Atul Agnihotri played his students.
Note: Collections have not been accounted for inflation.