Did you expect Kareena Kapoor to die in Udta Punjab?
A character dying on screen is not uncommon.
It's the nature of death or the circumstances under which it all happened that makes all the difference.
Most screen deaths are sad or dramatic, but the blow feels a lot less when foreseeable.
Everybody knows Devdas is a classic tragedy, the supreme sacrifice made by Neerja, the terminal illness plaguing Anand, the reason for Kajol's vengeance in Dushman or the fate of star-crossed lovers in Goliyon Ki Raas Leela: Ram Leela.
It's when we little expect a character to drop dead that the shock becomes too much to bear.
With HBO series Game of Thrones, known for ruthlessly (and regularly) killing off major characters, airing its eighth and final season, Sukanya Verma decided to share fictional Bollywood deaths she did not see coming and shook her to the core.
Kareena Kapoor, Udta Punjab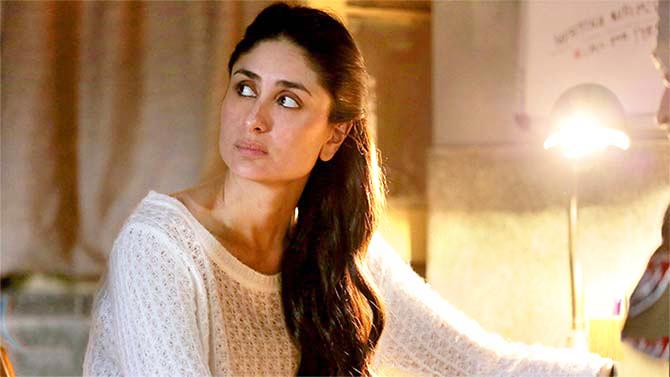 Udta Punjab has its dreadful, uneasy moments.
But I did not imagine Kareena Kapoor would be at the receiving end of any.
Until, all of a sudden, Diljit Dosanjh's drug addict brother stabs her in the neck. Her lingering, poetically captured expression of disbelief makes the turn of events all the more potent.
Shweta Tripathi, Masaan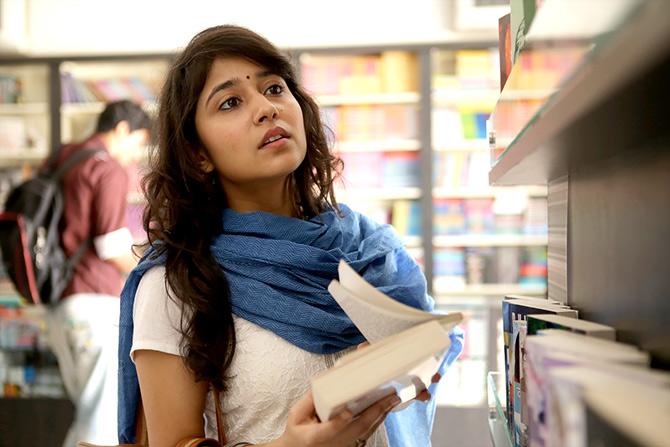 Perhaps it's unwise to expect a cheerful scenario from a movie called Masaan (crematorium).
But Neeraj Ghaywan's skilful direction knows the only way to hit hard is to hurt deep. He waits for the right moment, till the viewer is completely engrossed in Vicky Kaushal and Shweta Tripathi's winsome romance and oblivious to the possibility of impending doom.
Vicky Kaushal's shock is no different from our own when he discovers his ladylove among the dead bodies following a deadly road accident.
Amitabh Bachchan, Sholay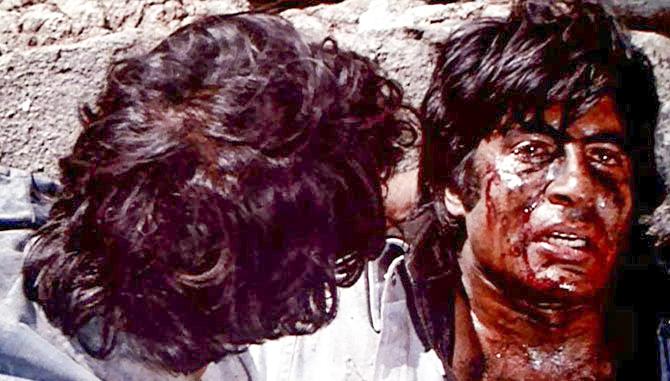 It has been over four decades, but I still cannot accept Jai's depressing end in Sholay.
In an alternate ending, which Director Ramesh Sippy eventually scrapped, Jai gets his happily ever after with Radha.
But Bachchan chose to be a big martyr and save Ramgarh from Gabbar's wrath.
Sholay completely shattered the myth that love interest amounts to life insurance.
Shatrughan Sinha, Kala Patthar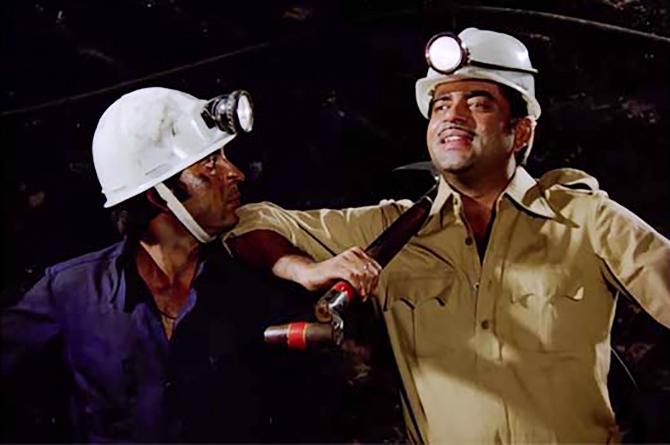 Three things.
Earlier on in Kaala Patthar, Shatrughan Sinha had escaped a nearly fatal experience.
Secondly, his romantic angle with Neetu Singh.
And finally, wasn't Amitabh Bachchan the one doing all the brooding and atonement?
So when the men are trapped inside the flooded mines, I was sure he'd come out alive and breathing.
Rati Agnihotri and Kamal Haasan, Ek Duuje Ke Liye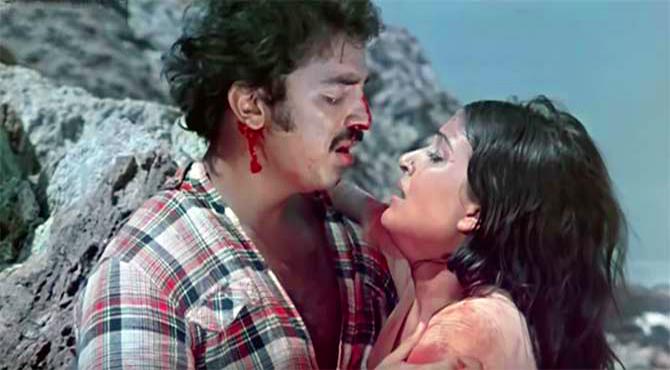 Never imagined Vasu and Sapna's breezy romance would end in such a nightmare.
The final 15 minutes of Ek Duuje Ke Liye are pure trauma and needless.
What is supposed to be a happy reunion turns into a scene of violence.
He's brutally beaten up. She's raped. And then they commit suicide by jumping off a cliff.
Satyajeet, Arjun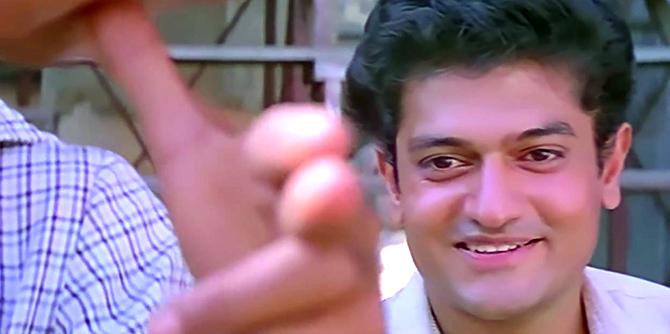 Rahul Dev Burman's pounding background score, Hitchcock-inspired umbrellas filling up the rain-soaked streets of Mumbai and sweet-faced Satyajeet running for dear life even as a bunch of sword-wielding goons chase him to his death in Arjun's most iconic scene.
What. A. Bummer.
Huzaan Khodaji, Mr India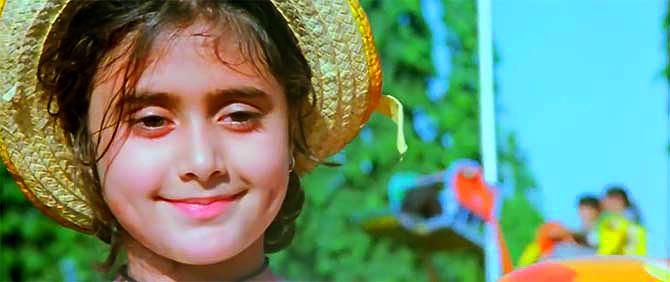 An invisible superhero.
A goofy news reporter.
A cartoonish villain.
Throw in tons of sweet, mischievous kids.
The fun and frothy tone of Shekhar Kapur's Mr India gets a rude shock when Tina, the most angelic of the knee-high bunch, dies in an unexpected bomb blast.
Anil Kapoor and Madhuri Dixit, Parinda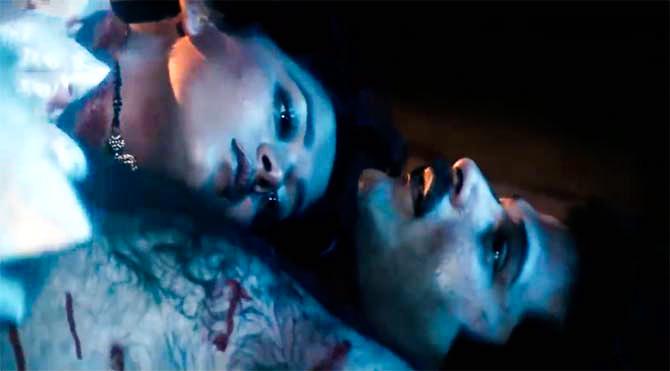 Things are never quite hunky-dory in films about the underworld.
But the brutal, bloody manner in which Anil Kapoor and Madhuri Dixit are slain off in Parinda had me squirming in my chair.
Director Vidhu Vinod Chopra shoots the most stylish, sizzling lovemaking scene around the two and then, BAM, rounds and rounds of ammo fired.
Juhi Chawla, Pratibandh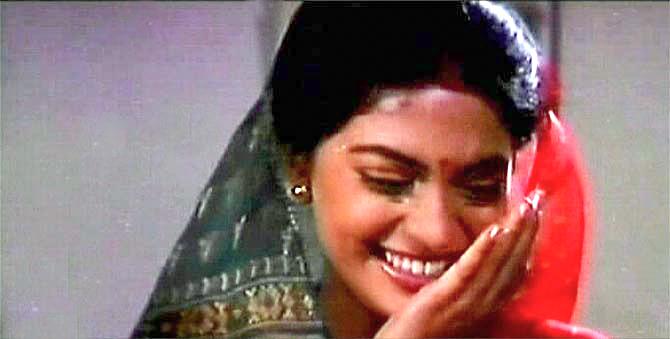 In Chiranjeevi's Bollywood debut, also memorable for 'Spot Nana' Rami Reddy's menacing turn, Juhi Chawla gets a deadly send off.
Long before Robb Stark's pregnant wife Talisa got the dagger-in-the-belly treatment, Juhi faces the exact gruesome fate at the hands of Reddy in this faithful remake of Telugu hit, Ankusam.
One was completely unprepared for this degree of savagery in 1990.
Shilpa Shetty, Baazigar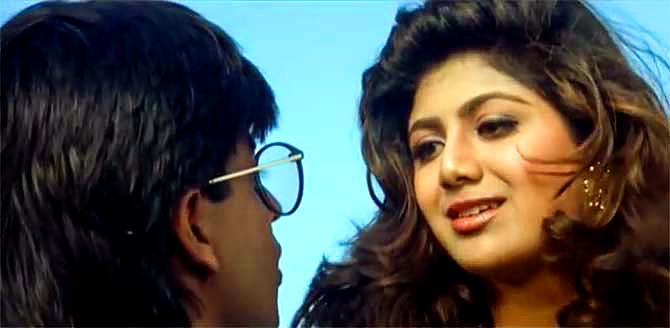 Hero settling scores with the bad guy is old hat.
But hero tossing the bad guy's daughter from the terrace was, like, wait a minute, WHAT?
If Shah Rukh Khan's subversion on the Bollywood hero in Baazigar broke into serious dark territory, Shilpa Shetty's shocking fall just fuelled my fear of heights.
Akshay Kumar, Khakee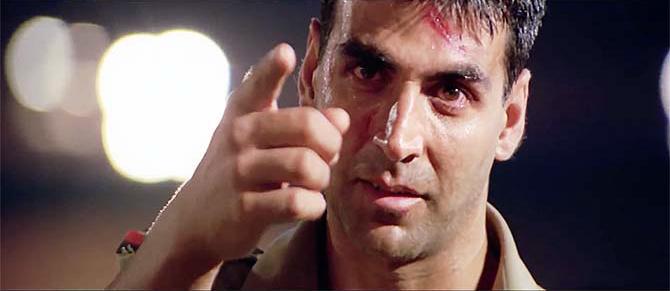 Who thought Akshay Kumar's playful remark 'Yeh neeli aankhen marvayengi' would turn out to be prophetic?
I most certainly didn't. Aishwarya Rai's cold-blooded betrayal and elaborate trap for Akshay leading to his execution continues to break my heart.
Rang De Basanti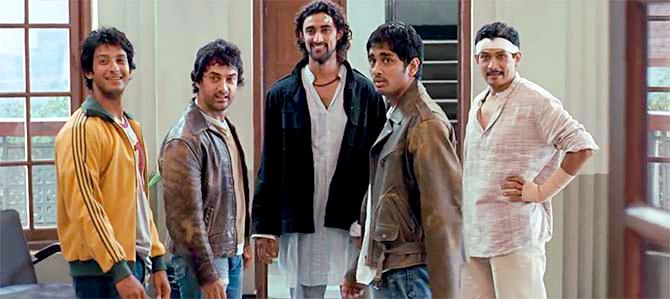 From happy-go-lucky apathy to reckless rebellion, Rang De Basanti's mood shift is fast and furious.
What leaves you shaking is the super intense climax when all the ideological makeovers pay with their lives.