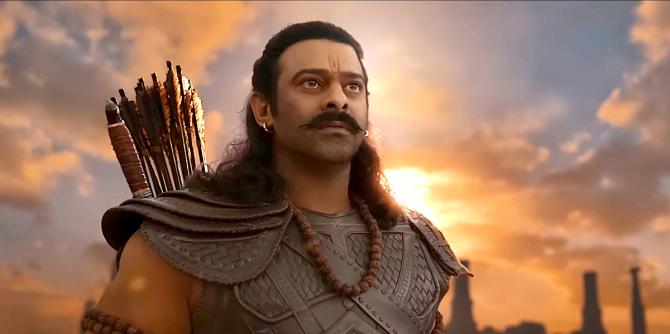 Hailed as a symbol of courage, compassion and sacrifice, the many virtues of Lord Ram are chronicled in sage Valmiki's epic Ramayan whose hallowed and historical value enjoys a revered place in Hinduism.
An overwhelming number of film-makers have grabbed the opportunity to tell the saga on the big screen and small.
From silent era to digital, black and white to animated, Indian cinema has produced a spate of Ramayan adaptations until Om Raut's Adipurush releases on June 16.
Before you catch a brawny Prabhas as the Prince of Ayodhya in its VFX-heavy edition, Sukanya Verma looks at the many, many on screen portrayals of Lord Ram over the years.
Suresh Babu, Chandrasena (1935)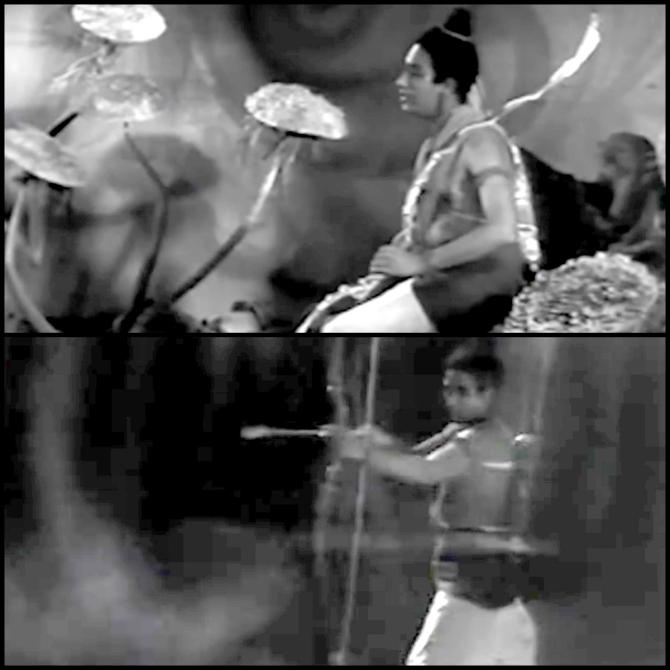 Four years after 1931's silent Chandrasena, V Shantaram remade his mythological in Marathi recounting an action-packed episode from the Ramayan with Hindustani classical singer Suresh Babu Mane essaying Ram.
Prem Adib, Bharat Milap (1942)
Focused on the events leading to Ram's exile and emotional reunion with stepbrother Bharat, Director Vijay Bhatt's (grandfather of Vikram Bhatt) Bharat Milap stars a mild-mannered Prem Adib as Maryada Purushottam.
Prem Adib, Ram Rajya (1943)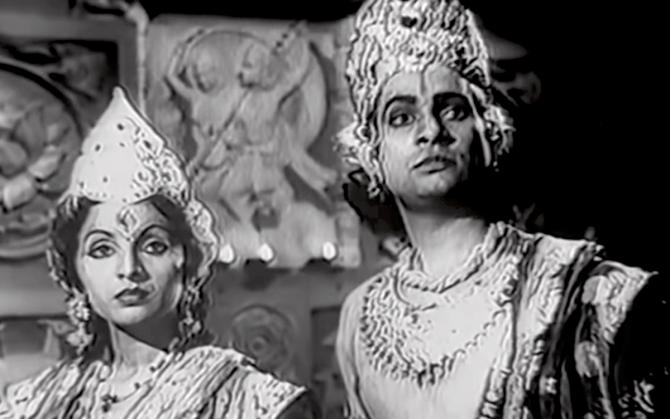 Impressed by Adib's grace, Bhatt cast him again in the same role for Ram Rajya, which explores the story following Ram's victory over Ravan and separation from wife Sita (played by Shobhna Samarth, Kajol's grandmother) while she single handedly raises their sons Luv and Kush.
C S R Anjaneyulu, Paduka Pattabhishekam (1945)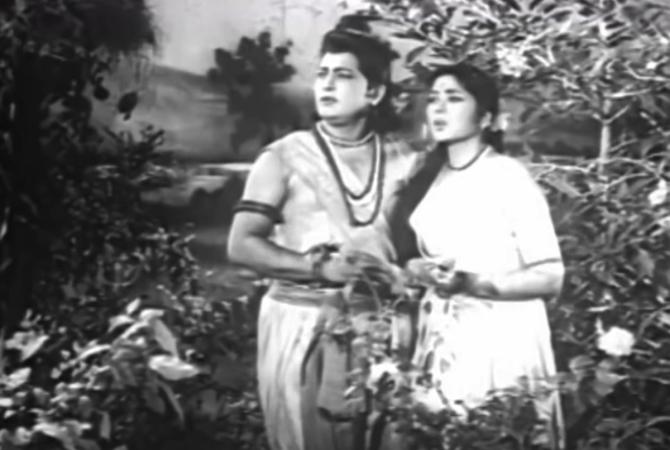 Telugu cinema thespian C S R Anjaneyulu performed quite a few mythological characters in his career. The actor plays the king in exile in yet another exploration of brother Bharat's devotion and Ram's magnanimity.
Trilok Kapoor, Shree Ram Bhakta Hanuman (1948)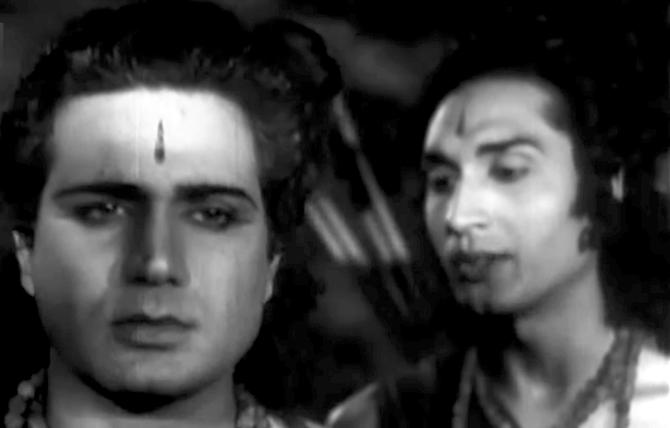 Centred around Ram's biggest devotee as the title makes amply clear, the Homi Wadia epic roped in Prithviraj Kapoor's younger brother to play Bajrangbali's revered hero.
Manhar Desai, Ram Hanuman Yuddha (1957)
Clash of principles arise between Ram and his biggest bhakt, Hanuman in this intriguing and little explored legend sparked off by an enraged Vishwamitra and distressed royal couple.
Mahipal, Sampoorna Ramayan (1961)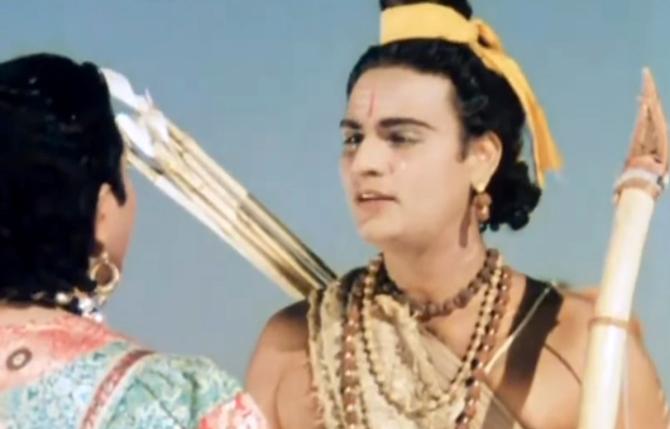 Mahipal's achievements in fantasy and mythological dramas made him a natural fit to essay Ram in Sampoorna Ramayan.
Haranath, Sita Rama Kalyanam (1961)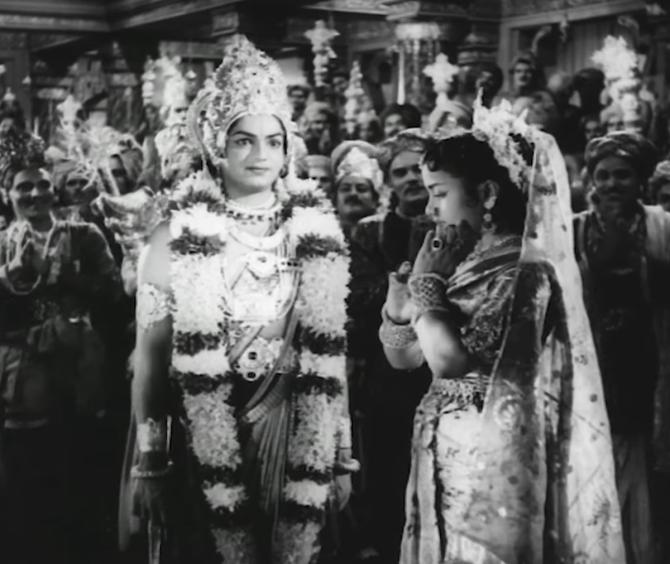 N T Rama Rao (NTR Jr's grandfather) gets behind the camera for the first time while pitching in as Ravan before Haranath's triumphant Ram in the Telugu mythological revolving around the latter's success at Sita's swayamvar.
Kanta Rao, Indrajeet (1961)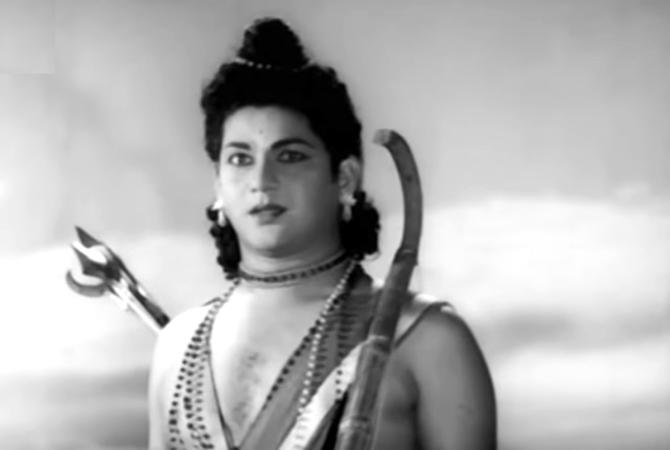 The battle of the Ramayan forms a crucial and tragic backdrop in the drama starring Kanta Rao as Ram even as NTR takes centre stage as his nemesis Ravan's son Indrajeet.
NT Rama Rao, Lava Kusa (1963)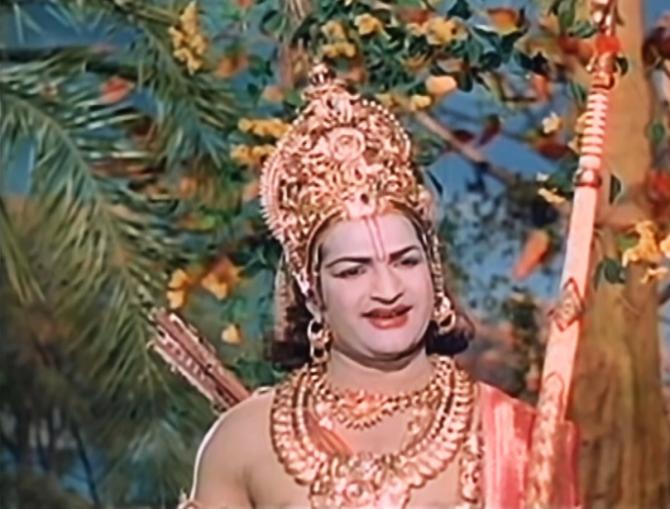 NTR's prowess in mythological roles is for all to see in his portrayal of Ram and a father getting to know his estranged sons in the blockbuster mythological and first colour film of Telugu cinema.
Mahipal, Shri Ram Bharat Milan (1965)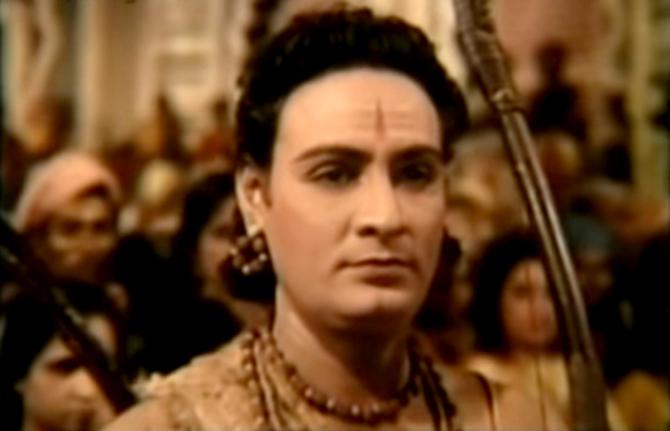 Mahipal's previous experience as Ram comes in handy reprising the role, only this time in colour, in this Manibhai Vyas creation.
Shobhan Babu, Sampoorna Ramayanam (1972)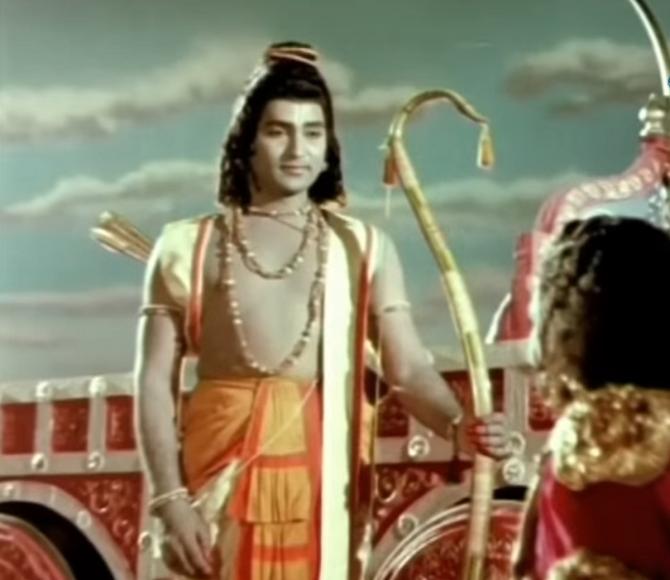 Superhit director Bapu, also known for helming Hindi fare like Hum Paanch, Woh Saat Din and Prem Pratigya, delivers a mythological winner led by Shobhan Babu as Ram in Sampoorna Ramayanam.
Ashish Kumar, Hanuman Vijay (1974)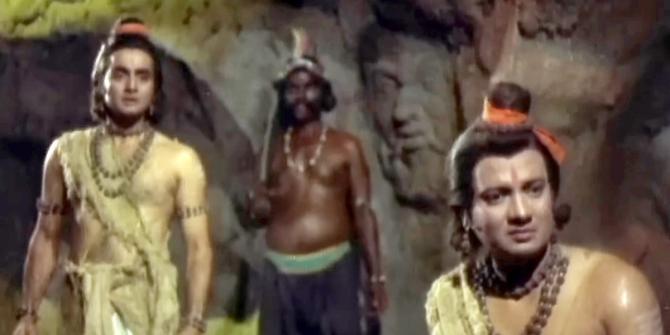 Filmmaker Babubhai Mistry and the mythological genre go hand in hand. Hanuman Vijay is set around the time Ram and Lakshman are held captive by rakshas king Abhiravan until Hanuman saves the day.
Biswajeet, Bajrangbali (1976)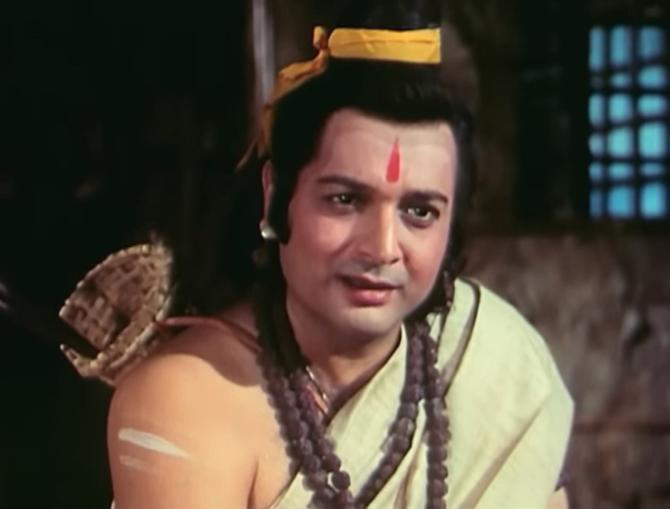 Biswajeet drops his guitar to slip into gerua garb and frees Sita from Ravan's clutches with generous help from Dara Singh's Hanuman.
Ravi Kumar, Dasavataram (1976)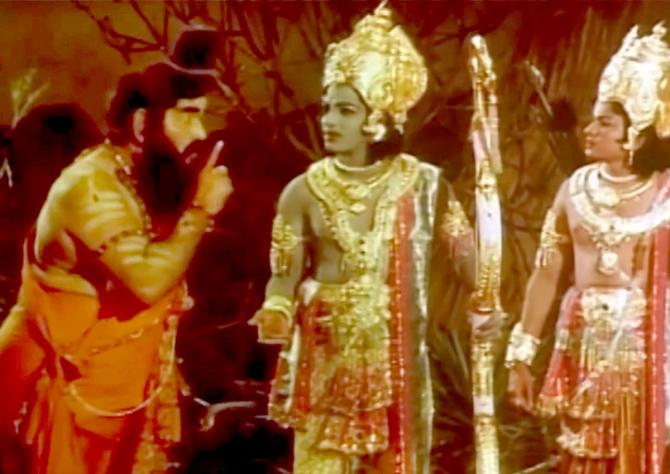 All 10 avatars of Lord Vishnu, including Ram, find mention in the chronicles of Dasavatharam's multistarrer fervour.
Ramdas, Kanchana Sita (1977)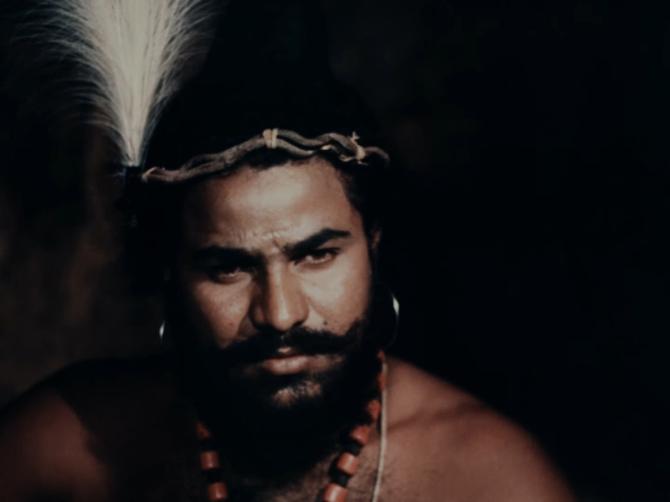 National Award winner G Aravindan's pathbreaking adaptation of C N Sreekantan Nair's Malayalam play of the same name examines the Uttar Kand chapter of Ramcharitmanas from a feminist lens and ropes in Andhra Pradesh's Rama Chenchu tribal community to play the leads.
N T Rama Rao, Sri Rama Pattabhishekam (1978)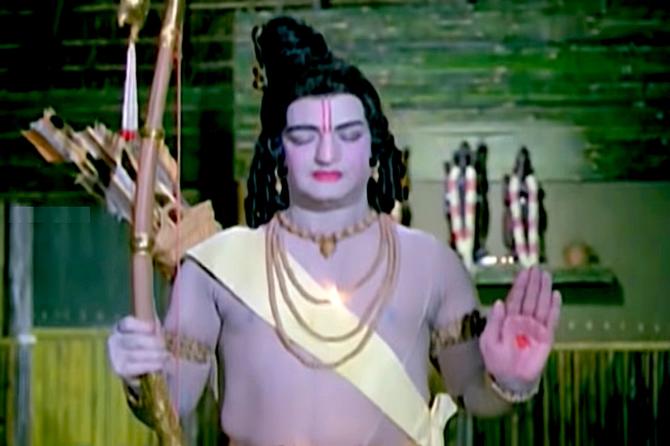 What distinguishes Sri Rama Pattabhishekam from the Ramayan's numerous screen adaptations is NTR playing both Ram and Ravan in the mythological.
Jeetendra, Lav-Kush (1997)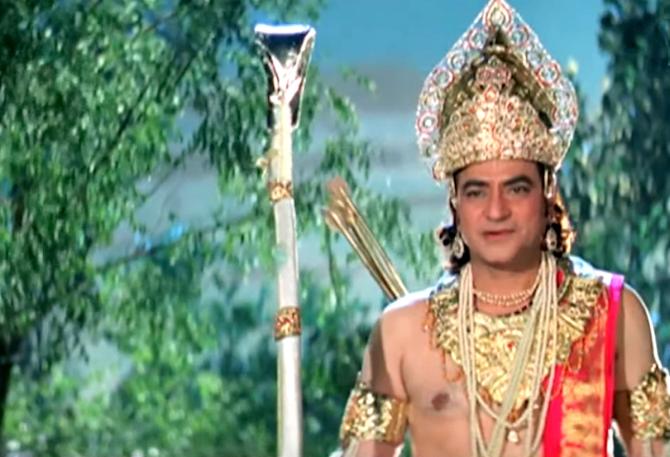 Valmiki's Uttar Ramayana forms the basis of Jeetendra-Jaya Prada teaming up as Ram and Sita and parents to twins, Luv and Kush.
JR NTR, Ramayanam (1991)

Among Gunashekar's National Award winner for Best Children's Film many USPs, which includes an all-kids cast, is Telugu superstar NTR Jr leading the show as Ram.
Salim Ghouse, Bharat Ek Khoj (1988)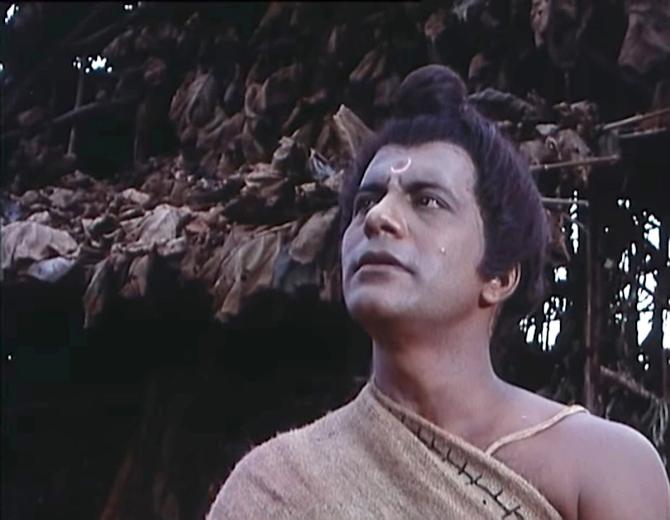 Hailed as a shiny jewel of Doordarshan's golden era, Shyam Benegal's glorious adaptation of Jawaharlal Nehru's Discovery of India covers everything between India's inception to Independence. The Ramayan finds a spot too as does Salim Ghouse's artistic turn as Ram.
Arun Govil, Ramayan (1987-1988)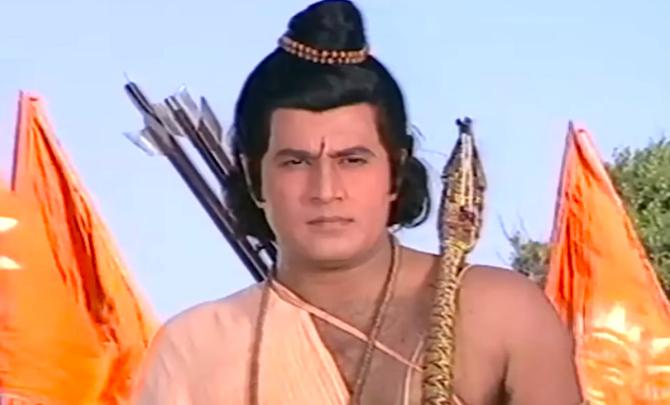 Arun Govil created such a lasting impression as the gentle God in Ramanand Sagar's iconic television series, it became impossible for him to play anyone else.
Rakesh Pandey, Mahabali Hanuman (1981)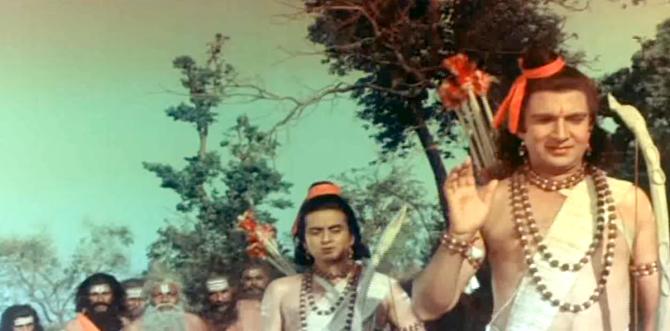 Babubhai Mistry reworks his tried and tested mythological formula for yet another low-budget iteration of the Sanskrit epic led by Rakesh Pandey in Ram's role.
Arun Govil (Hindi voice) Nikhil Kapoor (English voice), Ramayana: The Legend of Prince Rama (1992)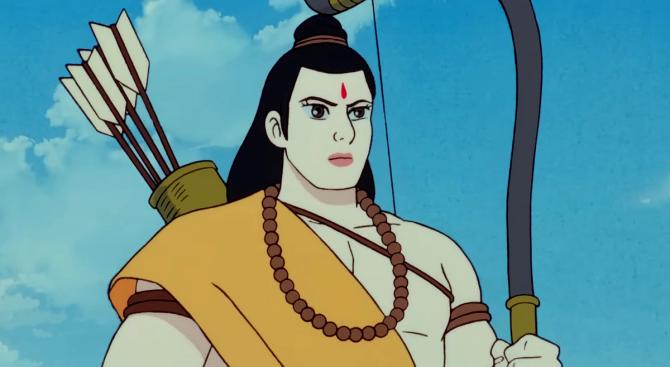 Neither the grandeur nor the detailing of this Indo-Japanese co-production are lost on the beholder of this superlative animation, which was destined for a bigger audience if not for the politics of religion playing spoilsport.
Viraj Adhav, Hanuman (1995)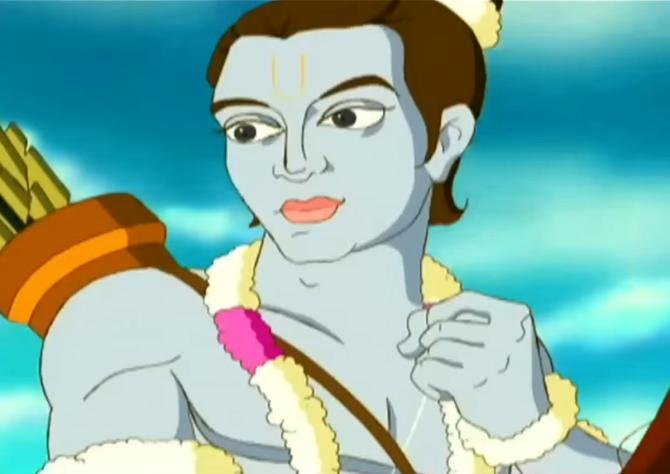 There's much to savour about the adorable animation and exuberant storytelling in the simplified, kid-friendly take of an ancient epic.
Manoj Bajpayee, Ramayan: The Epic (2010)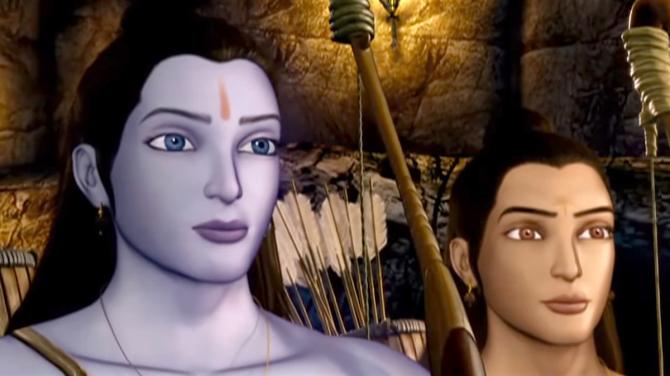 Star voices of Manoj Bajpayee, Juhi Chawla and Ashutosh Rana are the biggest attraction of the Ketan Mehta produced version's perfunctory animation and staid retelling.