Satyajit Ray would have been a hundred years old on May 2, 2021.
To mark the legendary film-maker's birth centenary, Rediff.com brings you a treasure trove of features from our archives.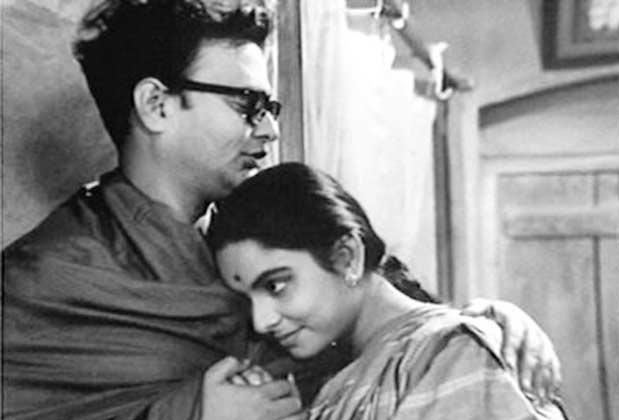 Satyajit Ray's striking 1963 film Mahanagar was digitally restored and re-released in British theatres some years ago. While critics there wax enviably about The Big City, we wanted to look back at Ray films that would be best suited for a theatrical release all over again.
So this, then, is not a Best-Of-Ray, but rather a selection that showcases his range, a set of movies that show off his effortless mastery of the craft but also movies that simply and irresistibly appeal to us all.
Raja Sen, the well-known movie critic and writer, lists Ray movies that would work wonders for any generation lucky enough to see them on the big screen.
Aranyer Din Ratri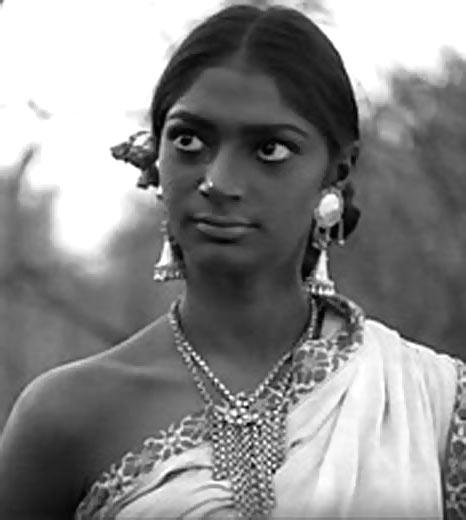 Translated as Days And Nights In The Forest, this well-loved 1970 Ray film focusses on a group of friends escaping the bustle of the city by heading to a tribal outpost in Bihar.
They stumble across women -- of every imaginable kind, nearly -- and while things start off sunnily enough, it is a film with an inevitably dark centre.
Hirak Rajar Deshe
A sequel to the fantastical Goopy Gyne Bagha Byne, Ray's political allegory against the Congress -- at the time of the Emergency -- remains scathing.
There is much drollery but this anti-censorship tale rings more relevant with each passing (election) year.
Nayak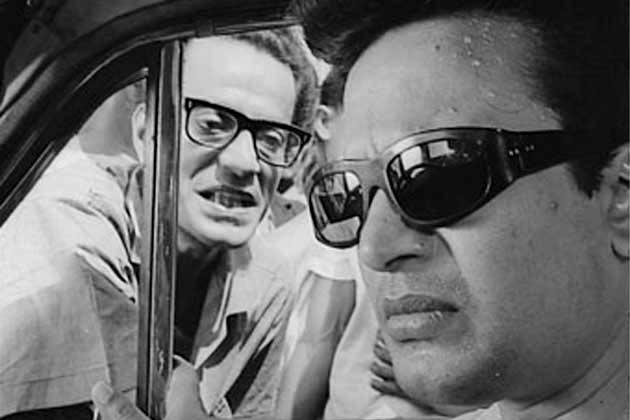 Deciding to cast Bengal's biggest star, Uttam Kumar, in a film about superstardom, Ray proceeded to blow the bloody doors off conventionality.
A hauntingly surreal film set during a train journey, it chattily shoots the breeze before plunging headlong into nightmares.
Shatranj Ke Khiladi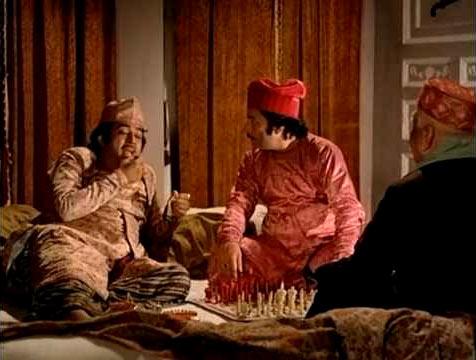 Ray's only Hindi feature -- not counting the made-for-television Sadgati -- this immaculately crafted film was based on a Premchand story of the same name.
Nuanced, beautifully written and acted, it can provide an ideal gateway to the master's work.
Devi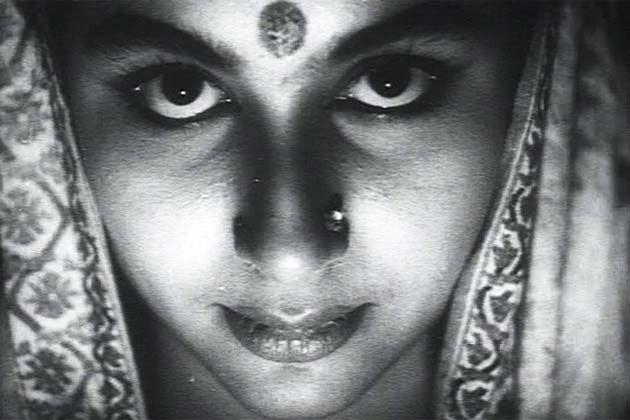 A household is disrupted when the patriarch dreams that his daughter is a reincarnation of the goddess Kali.
Convinced that the dream is true, he starts believing in it -- along with several people around him, including her.
A magnificently acted film, Devi boasts of a subject with universal appeal.
Charulata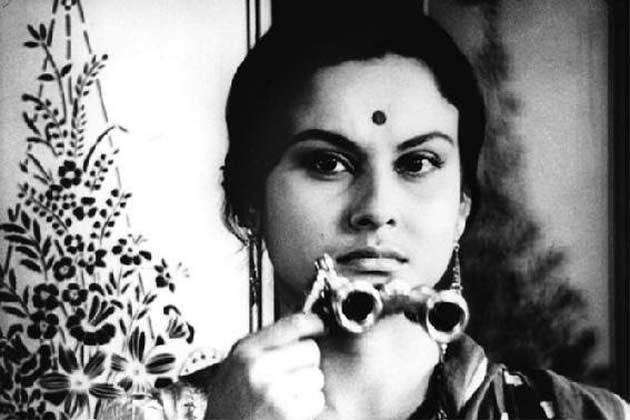 One of Ray's most popular and loved films, this masterful adaptation of a Tagore novella is wistful, poetic and almost breathlessly romantic.
A gorgeous film with many a memorable -- and indeed, quotable -- moment, this is one of the most irresistible Ray films.
And one of the very few he himself considered a triumph.
Pratidwandi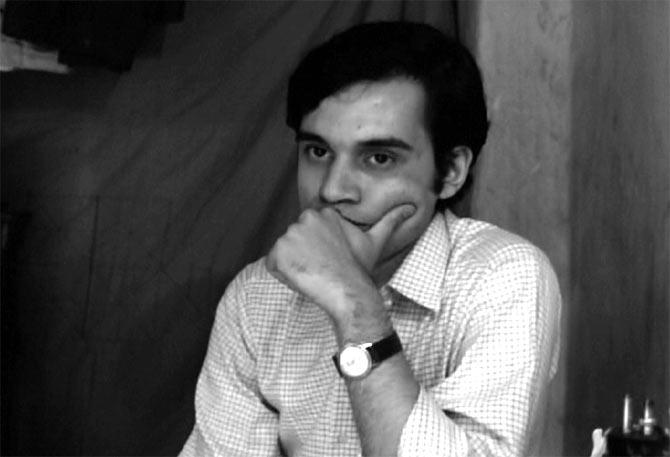 The first in Ray's acclaimed City Trilogy, Pratidwandi -- The Adversary is a highly stylistic and edgy film, full of jump-cuts and visual innuendo not seen in the rest of the director's oeuvre.
A drama set against the Naxalite uprising in Bengal, this makes for very compelling viewing indeed.
Sonar Kella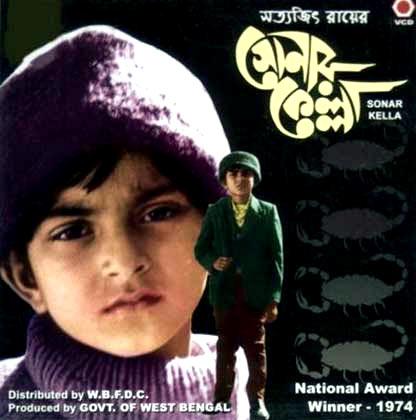 At a time when Byomkesh Bakshis are running amok, it would be fun to revisit Ray's own detective Feluda at his brightest hour.
The Golden Fortress is a gloriously entertaining adventure, and while Ray's Byomkesh attempt, Chiriyakhana, didn't work too well, his take on his own character is expectedly smashing.
Teen Kanya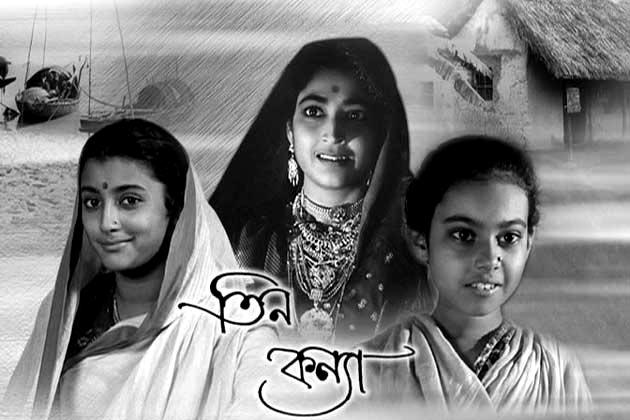 Ray took three very different Tagore stories and made three short films, clubbing them together in this collection called Three Daughters -- but often released as Two Daughters because one story hasn't been digitally restored.
The films are dramatic, funny and even eerie, and it's amazing to see how Ray hits all the beats right.
Jalsaghar
My absolute favourite Ray film, this drama about an aging zamindar clinging on to the last vestiges of his glory -- or his inflated sense of glory -- is a drama so good it can work as a horror film to the more narcissistic among us.
The Criterion Collection restoration of the film is marvelous, and the film packs the most potent of cinematic wallops.