There is so much political drama going on in our country that even the most imaginative scriptwriter would not be able to match reality.
Still, the shenanigans of our political leaders find their way into Web series.
There is nothing of the level of Yes Minister, House Of Cards, Madam Secretary or Veep, but there are at least 10 Hindi series and an OTT-released film or two, to whet the viewer's appetite for power-mongering, corruption and intrigue.
There are overlaps between political, crime and gangster shows, but the lead characters decide the genre.
Deepa Gahlot lists the top political drama in descending order of release.
City of Dreams
Where to watch? Disney+Hotstar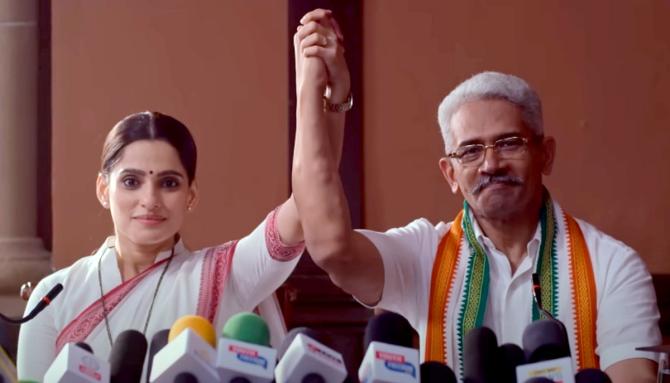 Over three seasons, Nagesh Kukunoor has charted the ups and downs in the political careers of the Gaikwad family, led by Ameya Rao (Atul Kulkarni).
Like a few real-life leaders, he has used a communal platform to rise but he has to fight treachery in his own party, as well as deal with a Succession-like dirty tricks fight between his son (Siddharth Chandekar) and daughter Poornima (Priya Bapat).
When he survives an assassination attempt in the first season, he discovers that his daughter has more guts and ruthlessness to grab the CM's chair from her brother.
She has the unstinting support of a cop, Waseem Khan (Eijaz Khan), but even she cannot control past karma coming back to bite her in Seasons 2 and 3.
There is too much distraction in the form of the machinations of Gaikwad's associate (Sachin Pilgaonkar), and the police campaign against drugs going in the background, but Kulkarni and Bapat make the wheels of this show turn.
Garmi
Where to watch? SonyLiv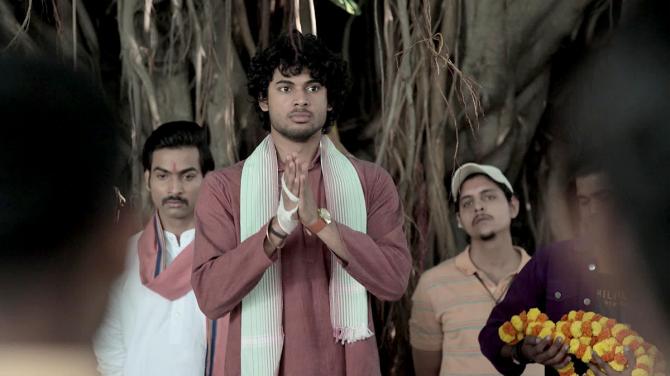 Campus politics of north India is a different kettle of fish altogether, and Tigmanshu Dhulia's Garmi takes a look at the intense competition and violence that arises between university leaders because their power among students at college level could lead to an MLA ticket and then as far as their ambition takes them.
A middle-class boy Arvind Shukla (Vyom Yadav), who is the great hope of his family, is derailed from his civil services dreams by the casteist politics and rivalry between the heads of two campus groups.
As money and religion come into the picture, Arvind has no choice to take the 'If you can't beat them, join them' route.
CAT
Where to watch? Netflix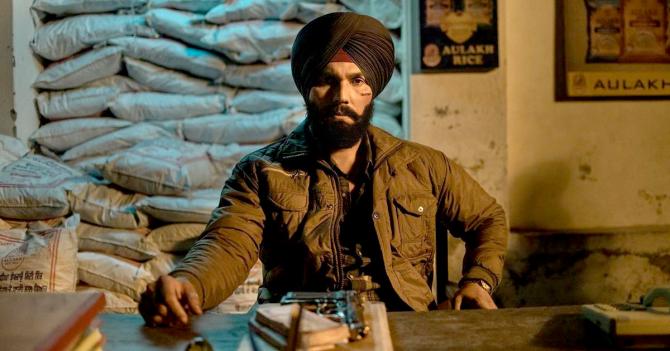 Set against the backdrop of drug-dealing and political corruption in Punjab, the series -- created by Balwinder Singh Janjua -- stars Randeep Hooda as a police informant, Gurnam, who is forced to go undercover to expose the narcotics empire ruled by a politician known as Madam (Geeta Agarwal).
CAT covers the political crises in Punjab, right from insurgency to the current drug epidemic fuelled by evil leaders and cops.
Humble Politiciann Nograj
Where to watch? Voot Select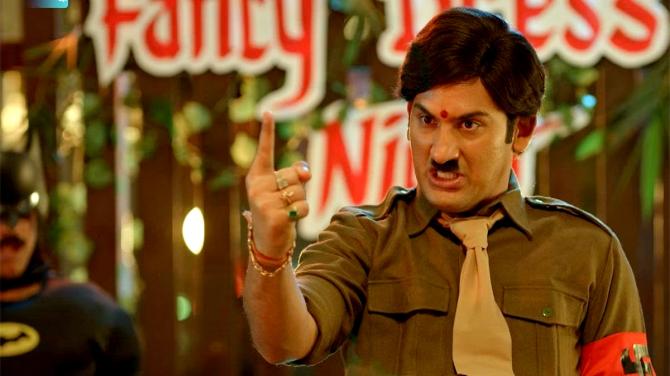 This Kannada-Hindi-English series uses broad comedy to portray the utter unscrupulousness of politicians.
Written and directed by Saad Khan, with Danish Sait playing the eponymous politician, who is anything but humble. He hopes to become the CM of the state, but his party is short of a few seats.
He embarks on a no-holds barred mission to obtain a majority and form the government, but his main opponent (Prakash Belawadi) has the same idea.
MLAs are kidnapped and taken to a resort so that Nograj can buy their support.
Intermittently funny but also overdone, the series still gets some political antics right.
Maharani
Where to watch? SonyLIV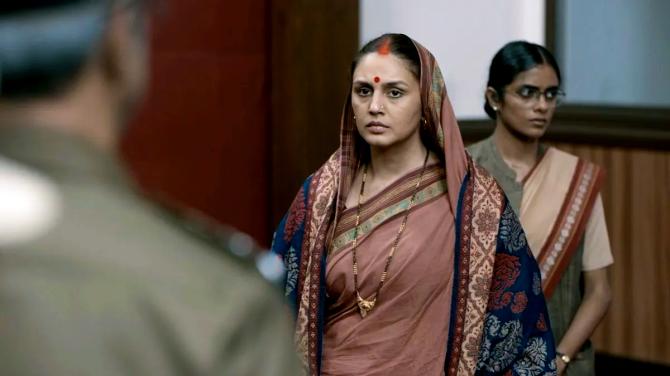 Over two seasons of this show, set in a north Indian state that mirrors lawless Bihar, Huma Qureshi played Rani Bharti, the illiterate wife of CM Bheema Bharti (Sohum Shah), who is forced to take his place when he is arrested.
In Season 1, directed by Subhash Kapoor, and Season 2 directed by Ravindra Gautam, Rani loses her reticence and when mocked for her weakness, decides to take on her husband's coterie head on.
She also shows her detractors her true mettle, when trying to clean up the 'jungle raj' in her state.
Both seasons had a mix of fiction and reality, but the second was more complex and exited with enough masala for a third season.
Dasvi
Where to watch? Netflix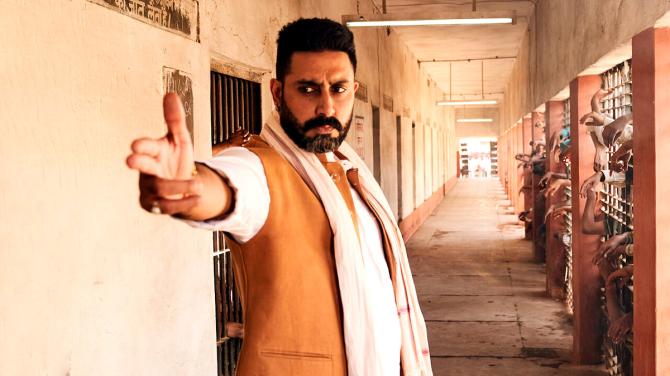 A simpler movie version of Maharani, Tushar Jalota's Dasvi had Abhishek Bachchan play Chief Minister Ganga Ram, who goes to jail and his unlettered wife Bimla (Nimrat Kaur) is put in the chair as a place-holder.
As she acquires airs and a fancy wardrobe, he decides to educate himself in prison and pass the Standard 10 examination.
When Ganga Ram is released, Bimla does not want to hand power back to him, but he is now more keen on promoting education in the state.
Mildly amusing, with some good performances, the film was lost in the OTT clutter.
Tandav
Where to watch? Amazon Prime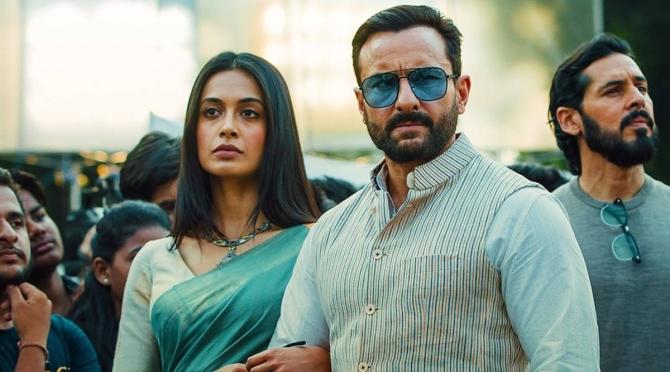 The casting of Dimple Kapadia and Saif Ali Khan made it easier for the audience to digest the somewhat messy but stylish series directed by Ali Abbas Zafar.
Khan played ambitious politician Samar who kills his father, the prime minister (Tigmanshu Dhulia), to wrest power, but has to bargain with deceit, betrayal, his own stupidity and a smarter rival, Anuradha Kishore (Kapadia).
The series tried to throw in a lot of disparate elements into the mix, which did not necessarily gel.
The stars had enough pull to get viewers to watch the show, but there is no news of the planned Season 2.
Queen
Where to watch? MX Player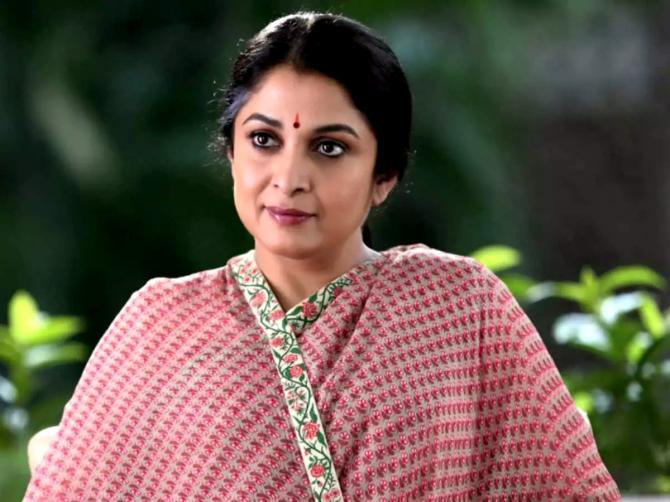 Ramya Krishnan played an actress-turned-politician in the series directed by Gautam Vasudev Menon and Prasath Murugesan, loosely based on the life of Tamil Nadu's J Jayalalithaa, adapted from Anita Sivakumaran's novel of the same name.
It traces the rise of Shakti Seshadri from her days as an actress, her relationship with actor-turned-politician GMR (Indrajith Sukumaran) -- inspired by M G Ramachandran -- and her entry into politics.
Originally made in Tamil and English but dubbed into Hindi, the well-made series was renewed for a new season because there was a lot of excitement in Jayalalithaa's life after she became CM, batted away all opposition and faced corruption charges.
The Chargesheet: Innocent Of Guilty
Where to watch? ZEE5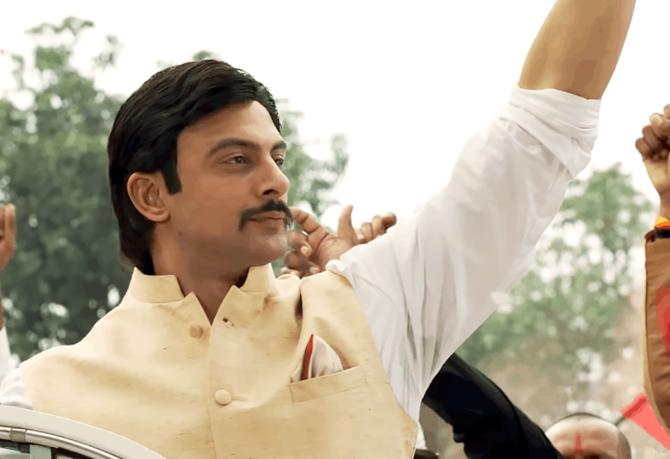 It really happened: A politician in love with a sportswoman was accused of conspiring to kill her husband.
It had been a cause celebre at the time, but soon forgotten until a thinly disguised version of the story turned up as a Web series.
Created by Shashant Shah, the plot is about the brutal murder of table tennis player Shiraz Malik (Shiv Pandit).
It was a crime of passion -- the man who wanted Malik dead is Ranvir Pratap Singh (Arunoday Singh), a powerful politician, who was having an affair with Shiraz's wife (Tridha Choudhary).
The cops investigate, the case goes to court, and some excitement is drummed up for the show. It does not have much going for it, except for the actors and the sensational real life incident.
Dark 7 White
Where to watch? ZEE5 & Alt Balaji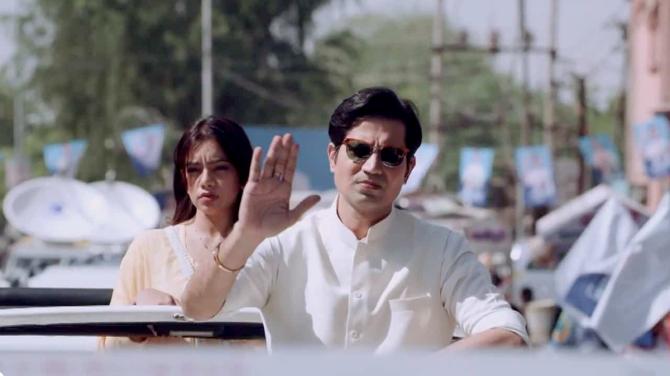 Based on Shweta Brijpuria's novel Dark White, directed by Sattvik Mohanty and co-produced by Ekta Kapoor, this is a whodunit against a political backdrop.
When Yudi (Sumeet Vyas), the newly elected CM of Rajasthan is murdered, seven of his friends, all with strong motives, become suspects.
Mostly formulaic (The Great Indian Murder did the sifting of suspects and motives tropes better), with the mandatory amounts of sex and swearing, Dark 7 White had some good actors and perhaps did not deserve to sink without a ripple.