It's been 25 years since Dilwale Dulhania Le Jayenge released in theatres.
Aditya Chopra's directorial debut, starred Shah Rukh Khan and Kajol. The cast enjoyed making the film as much as audiences have enjoyed watching it.
Everyone probably knows the film by heart.
Joginder Tuteja offers a fresh recap of its 10 most iconic moments.
The father-son bond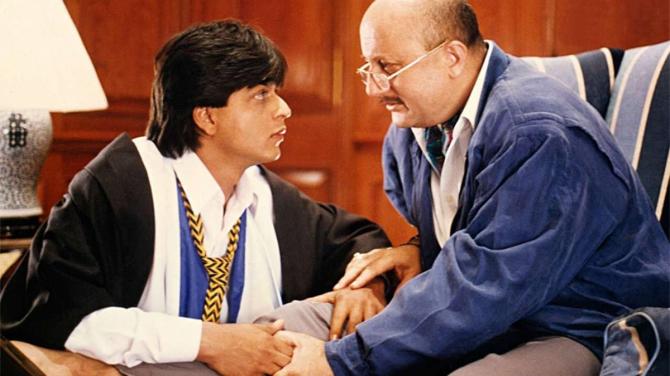 So what if Shah Rukh Khan's Raj failed in college?
He had a legacy of 'academically-failed ancestors' to live up to, and his father (Anupam Kher) reminded him of that in a funny but touching moment.
The scene also showed the unique bond that this father and son shared.
'Bade bade deshon mein aisi choti choti baatein hoti hai'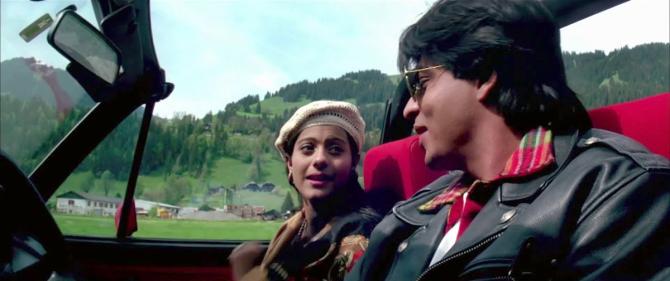 Had the film been made in current times, this dialogue would have spun a thousand memes.
For everything that went amiss in the film, Shah Rukh Khan had a ready philosophy of life.
'Palat'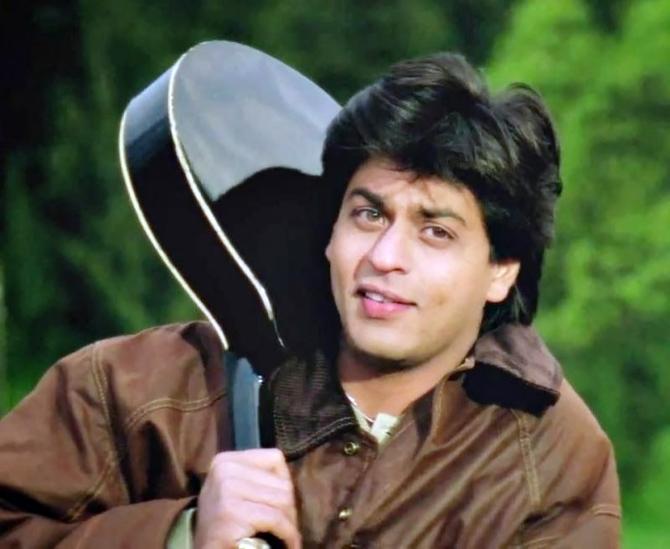 The 'palat' scene has been attempted so many times in so many movies since DDLJ, that one has lost count.
The simple way in which Raj tested his love on Kajol's Simran seems to have become the litmus test of love since!
'Naa Jaane Mere Dil Ko Kya Ho Gaya'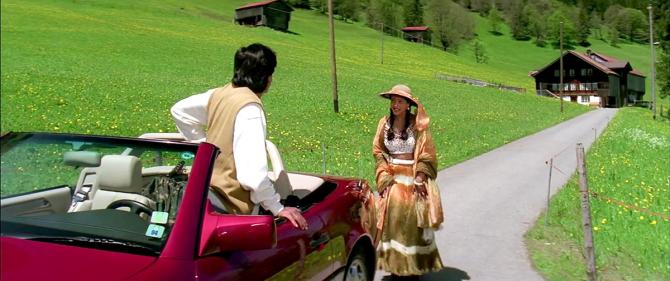 Every song in DDLJ has become a hit.
Naa Jaane Mere Dil Ko Kya Ho Gaya, sung by Lata Mangeshkar and Udit Narayan, is perhaps the best placed song in the narrative.
This is when Raj and Simran realise that they are in love!
'Tujhe Dekha To Yeh Jaana Sanam'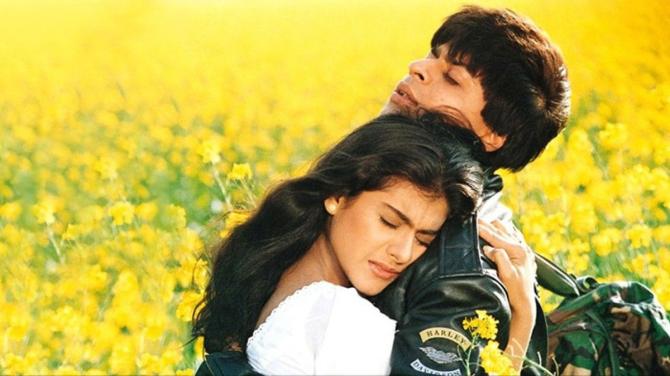 Of course, it's the other Lata Mangeshkar number that has become the face of DDLJ.
Tujhe Dekha Toh, filmed in the sarson ke khet, with Kumar Sanu joining in, was the biggest chartbuster of that year.
Kajol turned into a quintessential Yash Raj heroine even as Shah Rukh Khan spread out his arms in his signature pose.
Simran fakes unconsciousness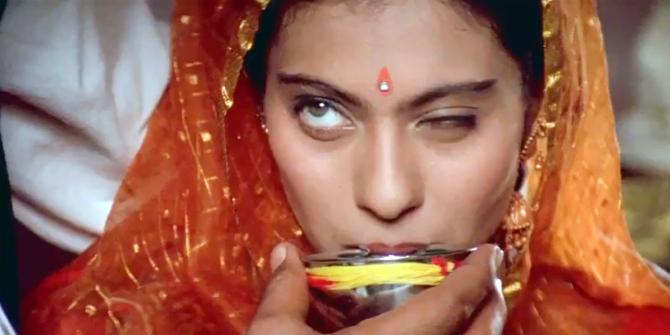 After they fall in love, Raj has to win Simran's large family over, not an easy task since they're preparing for her big fat Punjabi wedding.
Of course, Raj manages to find a place in Kajol's home.
On Karva Chauth, a festival that has spun a whole lot of filmi moments, Simran fakes unconsciousness to save herself for Raj.
Raj's heart-to-heart chat with Simran's mother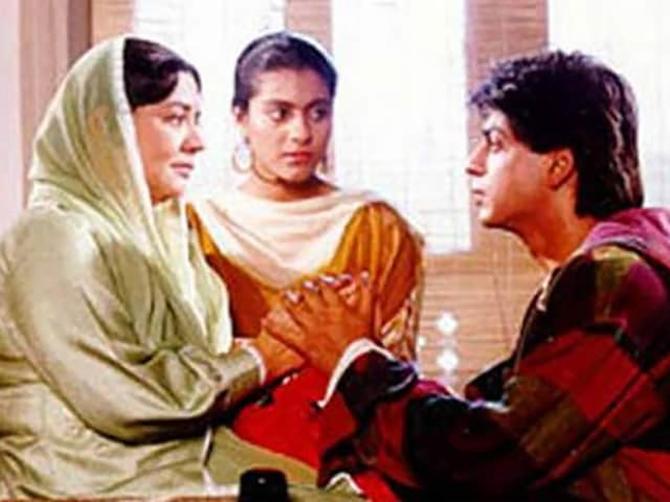 It's Simran's mother (played by Farida Jalal), who suggests that Raj and Simran should elope, as her husband would never allow their relationship.
But NRI Raj's 'dil' was 'Hindustani' and he just could not do that.
'Toh kya hua?'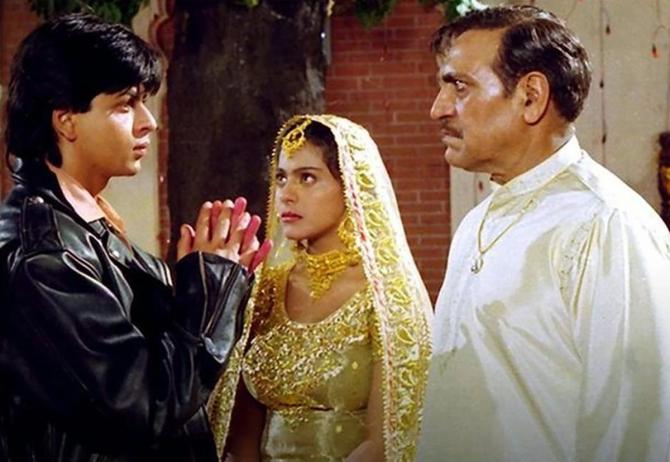 So when the truth was out, all hell broke loose.
Amrish Puri's Bauji was seething when he saw Raj's real intention.
Raj delivered a dramatic and emotional monologue, where every line started with 'Toh kya hua?' It was so strong that all the chachas, mamas and cousins of the house had to look away.
It was a cry of pain, of sorrow, of regret, of loss and of helplessness, and rightly conveyed.
The climax fight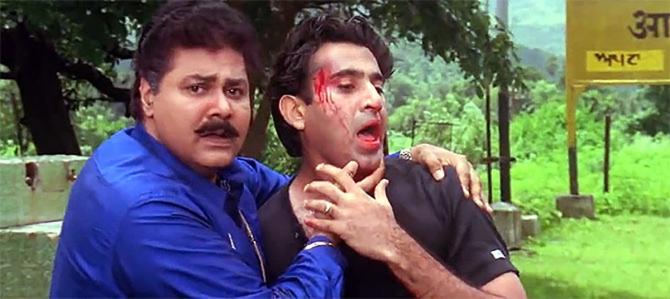 The action was saved for the last, when Simran's groom (Parmeet Sethi) and his friends attacked Raj.
Raj didn't stayed quiet but when his father was hit, he could not contain himself.
'Jaa Simran Jaa'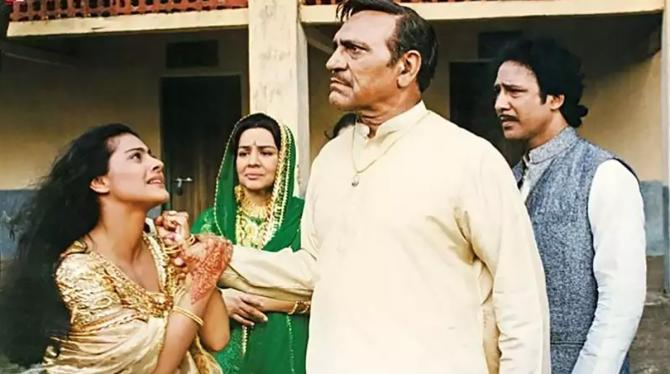 Of course, all's well that ends well.
When Bauji saw Raj and Simran's love, he couldn't help himself and he uttered the famous line, 'Jaa Simran Jaa'.
It led to cheers and whistles in theatres across the country!
It also gave Hindi cinema an iconic train sequence, something that started Shah Rukh's love affair with trains.