Sukanya Verma invites you to fall in love again.
Like the song from An Officer And A Gentleman goes, Love lifts us up where we belong.
And it's indescribably wild to watch one of the most exciting states of being in all its moods and manifestations at the movies.
The romance genre is one of the most loved in Bollywood.
Some may even look upon it as a barometer in shaping our ideas of love.
Contemporary Hindi cinema is branching out in all directions but love is still a many splendored thing.
We celebrate Valentine's Day by giving you a list of 10 love stories of last decade we really, really love.
1. Band Baaja Baaraat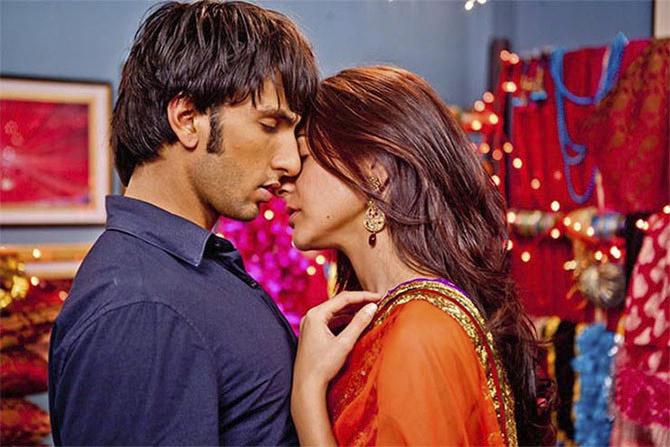 Fresh out of college, a slacker and go-getter tap into each other's strengths to turn their modest wedding planning venture into a money-spinning endeavour.
But when business and pleasure mix, hearts are broken, egos are bruised and a perfectly good thing is ruined.
Ranveer Singh and Anushka Sharma's sparkling chemistry (who can forget that super sexy kiss?) and gusto infuse zing in this energetic romance about hastily handled emotional dynamics.
2. The Lunchbox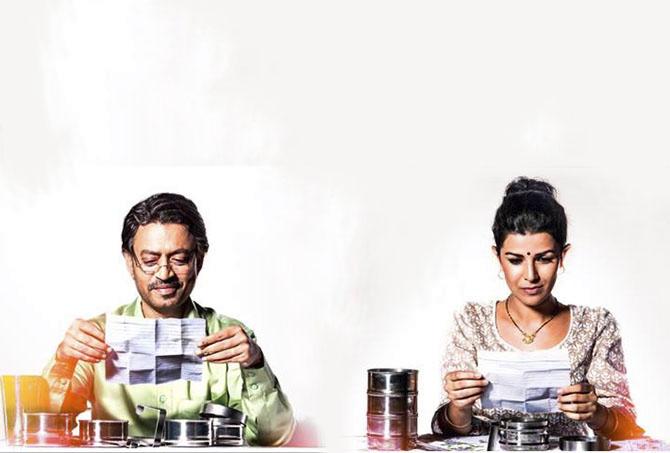 Director Ritesh Batra's The Lunchbox tells the story of two lonely souls in Mumbai -- an aloof widower and a neglected housewife -- who develop a close bond following a bungled-up tiffin delivery.
Notes are exchanged, delicacies are savoured and hearts are poured leading to a rare intimacy independent of person.
The Lunchbox is not a traditional romance, but the sort of strength and sensitivity these two extraordinary ordinaries encourage in one another makes it superior to the word as we perceive it to be.
3. Tamasha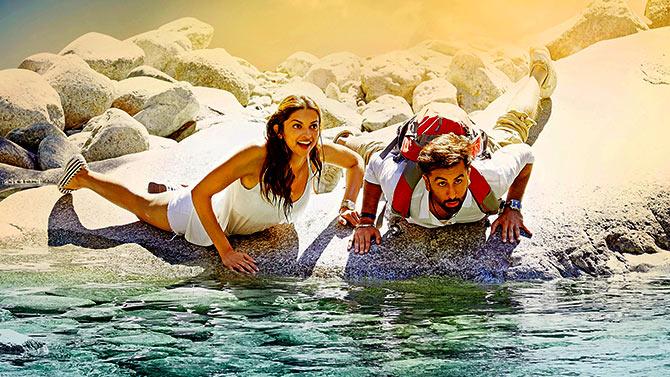 Our films are so fixated with perfection, they seldom dwell in the complexities.
Imtiaz Ali's Tamasha paints a rosy picture of instant connections and impulsive romance between beautiful people doing as they please against gorgeous European locations. Except things are far from hunky-dory.
When the baggage of Ranbir Kapoor's bottled-up, unresolved resentment begins to burden his seemingly normal relationship with Deepika Padukone, helplessness and heartache abound.
Tamasha soulfully depicts the quandaries of jumbled love.
4. Dev-D
Sarat Chandra Chattopadhyay's story of unrequited romance acquires a licentious tone and psychedelic face in Anurag Kashyap's fierce hands, simply unmistakable in the unapologetic excesses and roaring melodies of Dev D.
Refusing to view the troika of Paro-Chanda-Dev as pining romantics worthy of reverence and awe, Kashyap paints them in sass and spine to create raunchy moments of mad love and extended periods of self-discovery.
5. Ae Dil Hai Mushkil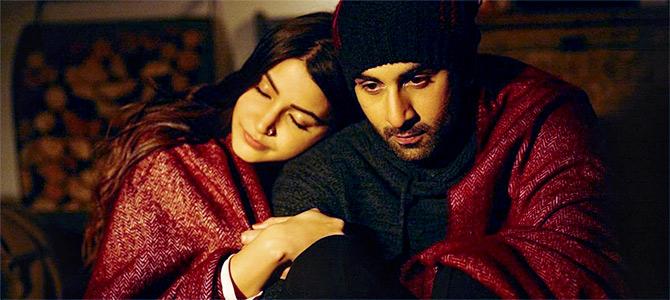 Ranbir Kapoor gets a taste of both 'she loves me' and 'she loves me not' in Karan Johar's exploration of 'tedha' love.
Ae Dil Hai Mushkil bubbles with romantic energy, its many possibilities -- passionate and platonic through Ranbir's experiences around Anushka Sharma's rejections and Aishwarya Rai Bachchan's refusal to play second fiddle.
Mostly though it tells us -- in dramatic, lavish KJo style -- pyaar junoon, dosti sukoon.
6. Lootera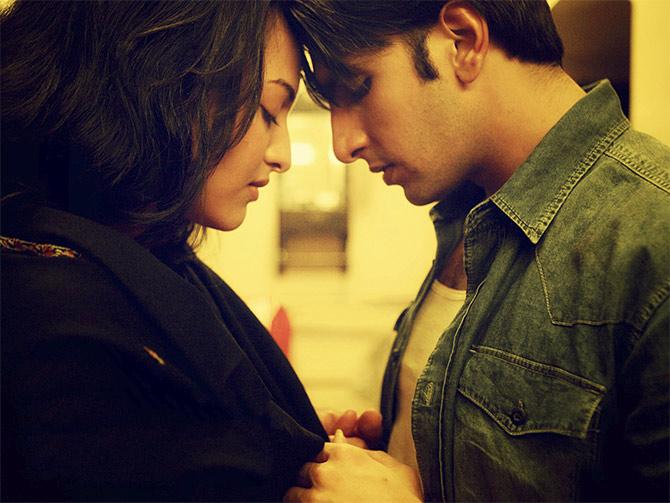 The romanticism of O Henry's short story The Last Leaf inspires a wee portion of Vikramaditya Motwane's wispy, old-fashioned love story between a soft-spoken thief and starry-eyed wealthy girl.
But it is the memory of their tender interactions, his unexpected betrayal, her lingering hurt and their heartfelt reunion in Ranveer Singh and Sonakshi Sinha's sublime affections that's stayed with us.
7. October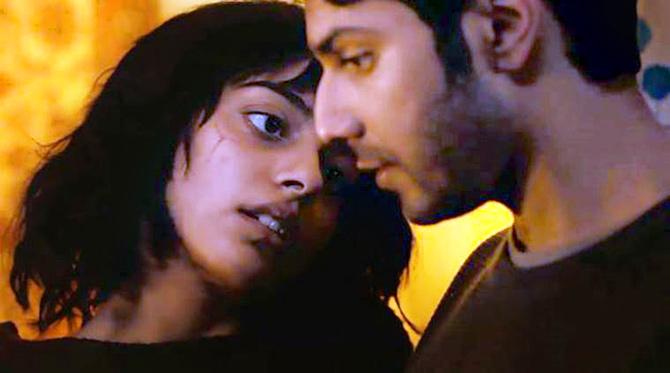 Sometimes love is in your face.
Sometimes even you don't know it. Not all love stories crave fulfilment.
Extraordinary concern or label-free feelings, there's something so profound and touching about Varun Dhawan's quiet, unconditional devotion to his comatose colleague, played by Banita Sandhu in Shoojit Sircar's lyrical October, its existence is its greatest reward.
8. Dum Laga Ke Haisha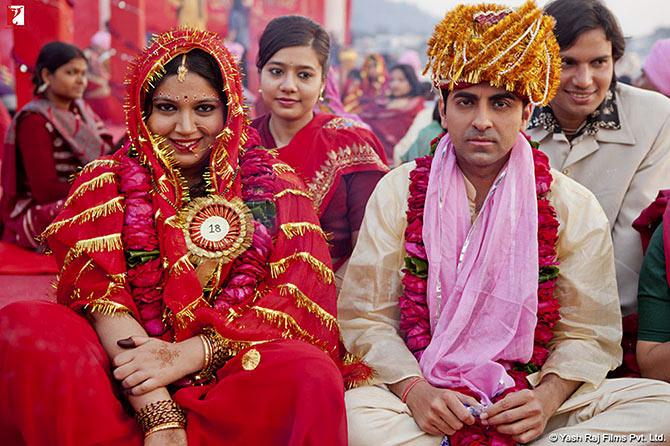 Romance is so glamorous on celluloid, one may have unrealistic expectations of how our sweetheart ought to love and look.
Dum Laga Ke Haisha revolves around a newly married small-town couple's struggle with expectation versus reality. It's far from love at first sight for peevish Ayushmann Khurana and portly Bhumi Pednekar until they begin to look deeper into each other.
9. Yeh Jawani Hai Deewani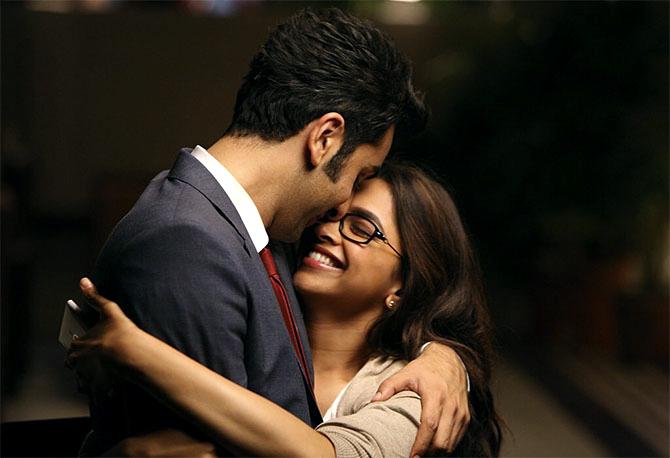 Ayan Mukerji's fizzy celebration of young love finds a gorgeous embodiment in Ranbir-Deepika's infectious smiles and attractive flirtations against the ever-changing colourful backdrop of hikes, hill station holis and destination weddings.
The movie covers their journey from opposites attract to roaring romantics reluctant to get together because of their respective career paths.
The problem is real world, the resolve completely filmi and the movie so, SO fun.
10. Rab Ne Bana Di Jodi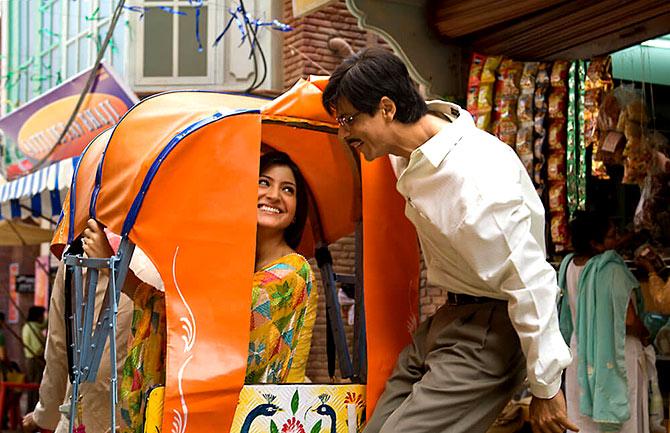 How far would you go to impress the one you love?
It takes the King of Romance, Shah Rukh Khan to answer that like only he can when he sheds his dull Suri image and transforms into dashing, dancing Raj to woo his gloomy bride, Anushka Sharma.
It's all very silly. But so is love. Under Aditya Chopra's sentimental strokes and SRK's crowd-pleasing verve, both Anushka and audience come out reeling in lurrrrve.