Half of 2021 is almost over, yet no sign of the big Bollywood chartbuster. The Hindi film music scene's downward spiral continues.
How one wishes things could go back to the way they were 50 years back.
In 1971, music was the food of love and songs of life and longing filled the air.
Romance was the rage and its most exuberant voice Kishore Kumar doled out one hit after another championing the cause of beloved charmers like Dev Anand, Shashi Kapoor and, of course, Rajesh Khanna.
If musings of everyone from Asha Parekh to Zeenat Aman found a melodious expression in reliable regulars like Lata Mangeshkar and Asha Bhosle, the exquisite Vani Jairam offered listeners a whiff of fresh air.
It was the year of poets like Neeraj, Gulzar and Yogesh as their pens' might soothed a nation at the brink of war.
It was the year composers like Shankar-Jaikishan, Laxmikant-Pyarelal, Salil Chowdhary, Sachin Dev Burman and R D Burman added more feathers to their cap.
Fifty years later, their music is as timeless as it is comforting.
In these pandemic stricken, music bereft times, what can be more joyous than a playlist of 25 golden melodies? Sukanya Verma curates one for you.
The first of a multi-part special:
Pyar Diwana Hota Hai, Kati Patang
Music: Rahul Dev Burman
>Lyrics: Anand Bakshi
Singer: Kishore Kumar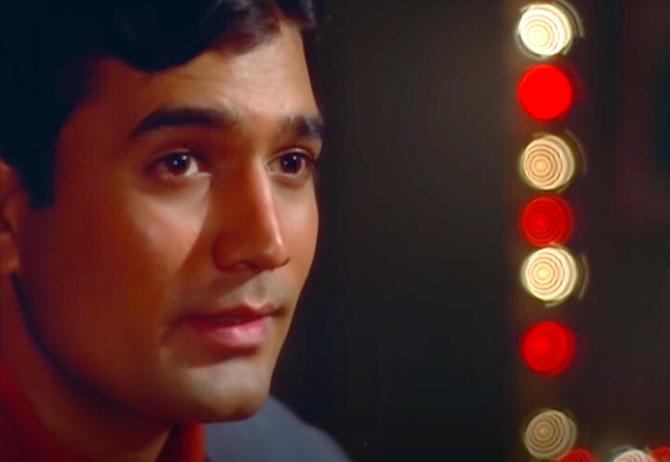 Rajesh Khanna waxes eloquent on the ways of romance on screen while Kishore Kumar paints its gorgeous picture behind it in this lilting, piano-rich beauty from R D Burman.
Kahin Door Jab Din Dhal Jaaye, Anand
Music: Salil Chowdhury
Lyrics: Yogesh
Singer: Mukesh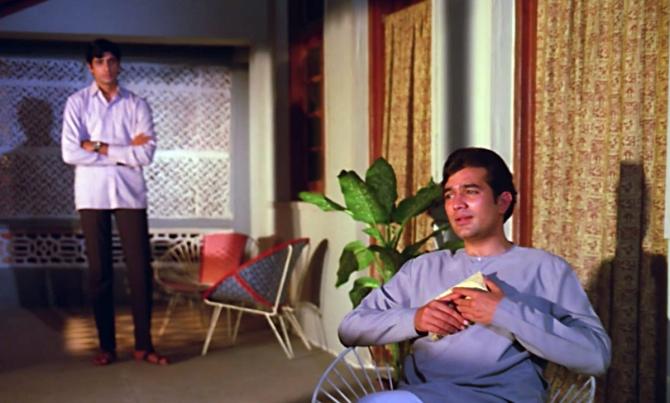 Anand is a treasure trove of soulful numbers, every single one a gem to cherish. But the gentle melancholy and lyrical reflections of Kahin Door makes us reflect at life and its curious paradoxes like no other.
Churi Nahi Yeh Mera Dil Hai, Gambler
Music: Sachin Dev Burman
Lyrics: Neeraj
Singer: Kishore Kumar, Lata Mangeshkar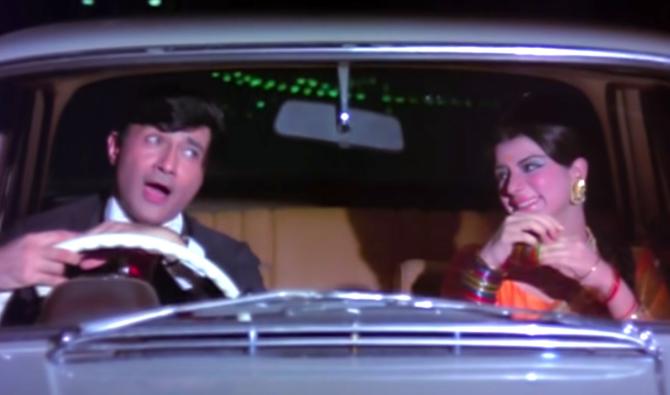 Car, churi, chocolate, charm galore -- the ultimate date song is high on Kishore Kumar and Lata Mangshkar's flirtatious exchange for Dev Saab and Zaheeda. The sheer playfulness of it has us rushing for the repeat button.
Khilte Hain Gul Yahan, Sharmeelee
Music: S D Burman
Lyrics: Neeraj
Singer: Kishore Kumar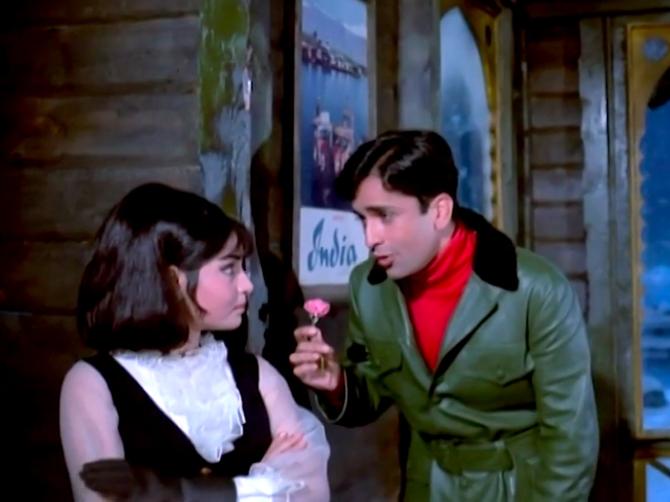 The combination of a gorgeous Shashi Kapoor serenading a ravishing Raakhee with verse like Jheelon ke hothon pe meghon ka raag hai. Phoolon ke seene main thandi thandi aag hai. Romance doesn't get any better than this.
Meri Jaan Mujhe Jaan Na Kaho, Anubhav
Music: Kanu Roy
Lyrics: Gulzar
Singer: Geeta Dutt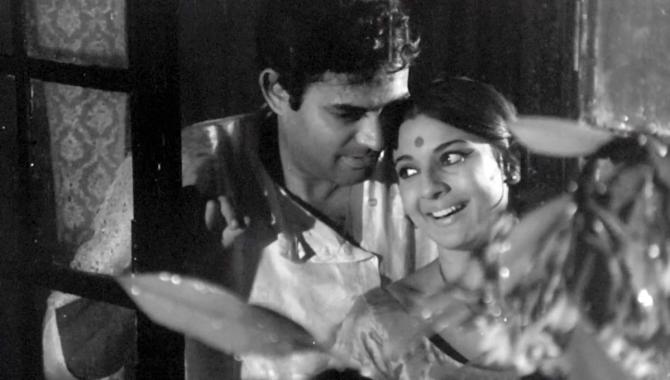 Geeta Dutt transports us in a delicate trance with her intoxicating rendition of Gulzar's masterful play on words in the supremely intimate Meri Jaan.
Aye Maine Kasam Li, Tere Mere Sapne
Music: S D Burman
Lyrics: Neeraj
Singers: Kishore Kumar, Lata Mangeshkar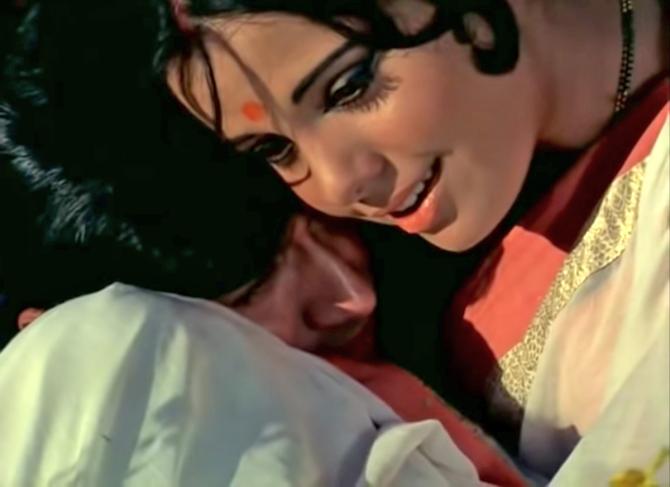 SD's sublime melody and Neeraj's ethereal imagery (Saans teri madir madir jaise rajnigandha) in Aye Maine Kasam Li is a befitting ode to a lifetime of promises.
Piya Tu Ab Toh Aaja, CaravanMusic: R D Burman
Lyrics: Majrooh Sultanpuri
Singer: Asha Bhosle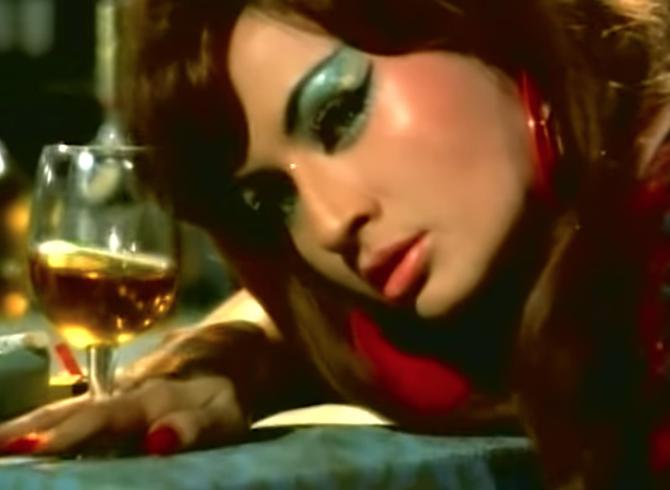 Oomph, oomph, oomph, uff. The secret to Monica's eternal oomph can be found in sizzling Asha, scorching Helen and RD on a roll.
Zindagi Ek Safar Hai Suhana, Andaz
Music: Shankar-Jaikishan
Lyrics: Hasrat Jaipuri
Singer: Kishore Kumar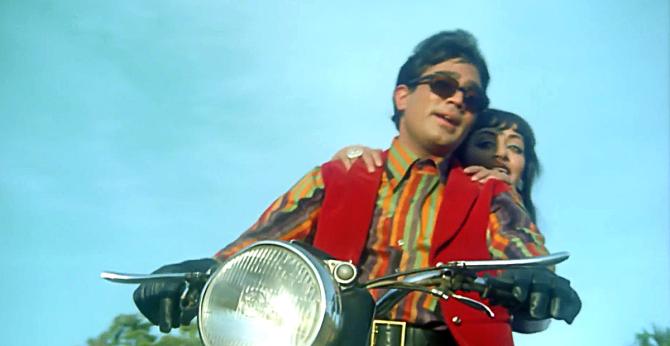 There are tons of Rajesh Khanna songs for the soul but Kishoreda's inimitable yodelling and Kaka's bike vrooming fervour is one of its kind.